FTC penalizes Texas BHPH operation over credit reporting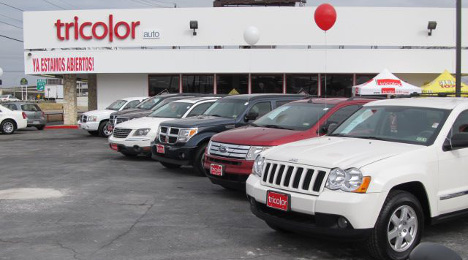 WASHINGTON, D.C. -
Reporting consumer performance to a credit bureau certainly can boost a buy-here, pay-here dealership's offerings to its customer base. But when the process isn't completed properly, the mistakes can catch the attention of federal regulators, which happened to Texas-based Tricolor Auto Group on Wednesday.
The Federal Trade Commission said Tricolor will pay $82,777 in civil penalties as part of a settlement to address issues associated with the group's related finance company. The FTC charged that Tricolor — which specializes in connecting with Hispanic customers at 16 locations in Texas and another lot in Oklahoma City — failed to have written policies and procedures regarding the accuracy of reported credit information and failed to properly investigate disputed consumer credit information.
"An inaccurate credit report can have a huge impact on consumers' ability to make purchases, be hired and more," said Jessica Rich, director of the FTC's Bureau of Consumer Protection. "This case makes it clear that businesses must take the proper steps to make sure the information they provide to credit bureaus is accurate."
The FTC's complaint alleges that the company's related finance company, Tricolor Auto Acceptance (TAA), violated the Furnisher Rule, which was implemented under the Fair Credit Reporting Act. The rule requires companies that report information about consumers to consumer reporting agencies (CRAs) to maintain policies and procedures designed to ensure that the information they report to CRAs is accurate and to allow consumers to dispute information they believe is inaccurate directly with the company that furnished the information.
While TAA provides information on thousands of consumers to one CRA, the FTC's complaint alleges that TAA had no written policies or procedures addressing how to ensure the accuracy of that information.
The complaint further alleges that when consumers disputed the accuracy of the information provided by TAA to the CRA, TAA referred them back to the CRA instead of conducting an investigation as required under the Furnisher Rule.
In addition to the civil penalty, officials said that under the terms of the settlement TAA will be permanently barred from any further violations of the Furnisher Rule.
The FTC vote to authorize staff to refer the complaint to the Department of Justice and to approve the proposed stipulated final judgment and order was 5-0. The DOJ filed the complaint and proposed judgment and order on behalf of the Commission in U.S. District Court for the Northern District of Texas on Wednesday.
The proposed judgement and order — which can be downloaded here — is subject to court approval.
According to data Cross-Sell Reports, a division of Dominion Dealer Solutions, which collects the information via state departments of motor vehicles, Tricolor has sold 3,082 vehicles at its Texas locations during the first eight months of the year.
Earlier this year during a presentation at the National Alliance of Buy-Here, Pay-Here Dealers annual convention, Equifax highlighted five reasons why reporting customer performance to a credit bureau that meets federal mandates can benefit operators. Those elements included:
— Compelling value proposition for your customers to help them build their credit
— Provides incentive for consumers to pay their payments on time
— Mitigates consumer fraud and strategic repossession
— Enables accurate risk assessment
— Stay competitive
NABD will have more presentations and expert guidance available during its East Coast Conference for Buy-Here, Pay-Here coming up on Nov. 3-5. The event is being conducted at the Wyndham Orlando Resort International Drive in Orlando, Fla.
Organizers insisted BHPH dealerships of all sizes will benefit from the conference's compliance track dubbed Compliance University from the knowledge to be shared by:
— Tom Hudson of Hudson Cook
— Gerald Sachs of Paul Hastings
— Terry O'Loughlin of Reynolds and Reynolds
— David Bafumo of FNI Inc.
— Mark Edelman of McGlinchey Stafford
— Allen Denson of Hudson Cook
— Trisha Cacciola of Hudson Cook
NABD highlighted the Wyndham Orlando Resort International Drive is newly renovated and located next to the hottest new attraction, the Orlando Eye. Shuttle service is available to Disney properties and Universal Studios. NABD has arranged discounted room rates of only $149 per night with no resort fees.
The complete agenda and speaker information is posted and will be continually updated on the NABD website at www.bhphinfo.com. Registrations can be made at the website or by calling (832) 767-4759.
Space and room availability is limited and early registration discounts are expiring soon. Space and room availability is limited and early registration discounts also are expiring soon.
Exhibitors can call Keith Shilson at (832) 767-4759 to learn more about space still available.