Inilex Enjoys Growth During Company's Award-Winning Year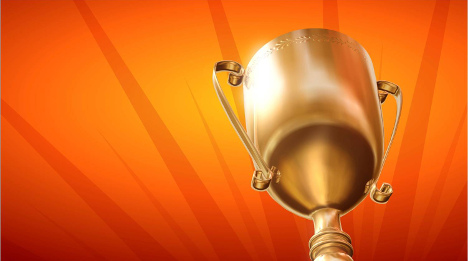 PHOENIX -
— Its been an award-winning year for Inilex, a provider of intelligent telemetry solutions for vehicles.
Inilex was recently named a finalist in the prestigious Arizona Governor's Celebration of Innovation award, in which companies are selected for propelling Arizona to a position of economic strength.
Inilex is the only company in the automotive industry to be recognized. The finalists were chosen by a selection committee of experts including members from Avnet, Intel Corp., Honeywell Aerospace and Science Foundation Arizona.
"Innovation is critical to driving growth in the technology industry and to Arizona's economy as a whole," Arizona Commerce Authority president and chief executive officer Sandra Watson said. "We congratulate those recognized for seeding new ideas and for the role they have played in strengthening our state's global competitiveness."
The winner will be chosen during an event set for Nov. 14 in Phoenix.
"Our company is very excited about the honor," said Michelle Jackson, senior director of Inilex GPS. "We're an Arizona-based company and very proud to be that. To be recognized for the value of that in our community, any time we can get some recognition from the state, we really appreciate that. We're very proud of that."
In addition, Inilex was recently selected to the Inc. 5000 — its third year making the list of fastest growing private companies in the nation.
At No. 1056, Inilex posted an impressive 422 percent growth rate.
Both the Inc. 5000 and the Governor's Celebration of Innovation awards come on the heels of Inilex's position as one of the "Most Promising Companies in America" in 2014, according to Forbes.
"We're had an exciting year. Inilex has enjoyed some wonderful growth. In my vertical, Inilex GPS, to protect assets to mitigate risk, we've seen growth in that we've seen increased business well over 300 percent since last year," Jackson said.
"We're really getting our name out there and how our products can help lenders throughout the industry. We've built some great relationships this year. We're very excited about that," she continued.
Jackson explained to BHPH Report that the company's growth has come not only in the buy-here, pay-here space, but Inilex has also partnered with a variety of finance companies.
"We've seen a very diverse mix. We of course have some finance companies that we're partnered with and they're growing, so that means we're growing as well. We've also brought on just a wonderful group of buy-here, pay-here dealers throughout the United States now that we're growing and getting our name out there," Jackson said.
"We think we've been recognized within the industry, and that's really important. Buy-here, pay-here dealers are understanding the value of our product so we've seen growth within that platform," he continued about Inilex, which offers for GPS tracking and starter interrupt capabilities.
Jackson emphasized how much more valuable Inilex's services are becoming in light of delinquencies and repossessions on the rise.
"Lenders and dealers are smart in that they recognize that along with tried and true collection methods, there are also tools such as GPS tracking and payment reminders technology. You can couple those tools to manage the overall portfolio much more effectively and efficiently," Jackson said.
"Although you see the increase in delinquencies, it's very marginal and nowhere near what it was in the past," she continued. "I think we understand that, and we're responding as well by listening to what the market trends are. We're really getting out there and making sure the dealers and lenders are educated as to what our systems and services can provide."
Jackson also mentioned how Inilex plans to keep its award-winning edge.
"We're a technology company so it's extremely important for us to be in front of changes and enhancements within the industry. When we really drill down into what does that mean, and how do we do that? By listening to our customers. By listening to the market demands," Jackson said.
"You can ask me today about what we're doing as it relates to technology, and I can give you an answer. But then two months later that could evolve because the industry evolves," she continued.
"For our stance, we really sit down and try to understand what's happening in the market. We react to those trends in a very methodical way. Then, we respond from a delivery standpoint," Jackson went on to say.