J.D. Byrider adds 3rd location in Arkansas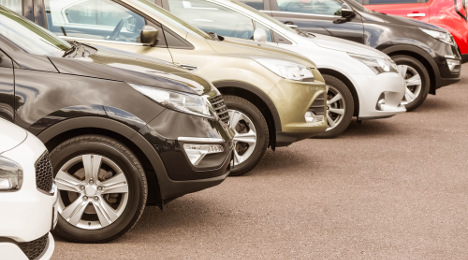 CARMEL, Ind. -
J.D. Byrider broadened its network footprint of buy-here, pay-here dealerships in Arkansas by bringing aboard its third store in the state.
The second dealership for franchisee Matt Enderlin is located at 3301 South Zero St. in Fort Smith, Ark. Enderlin also operates another location in Arkansas about 160 miles away in Sherwood.
The Fort Smith location totaling 9,000 square-feet not only has a sales showroom, but also six service bays. The dealership will also create approximately 15 new jobs.
"Fort Smith is a great community and an excellent area to expand the J.D. Byrider brand," Enderlin said. "My staff and I are dedicated to bringing the same level of service and affordable financing to this new dealership as we do in Sherwood."
This addition is the third J.D. Byrider dealership to open in 2016. The company now has 169 locations in 36 states.
"Matt is an exceptional operator and will serve our customers well with his expansion in Fort Smith," said Tom Welter, vice president of franchising for J.D. Byrider. "He understands the value of our business model and operational support, both of which are driving the unprecedented unit growth we are experiencing."
For more details, go to www.jdbyrider.com.
Editor's Note: BHPH Report received notification that the opening of J.D. Byrider's store in Fort Smith was delayed until May 9 because of hailstorm damage.