May Bankruptcy Filings Drop by Double Digits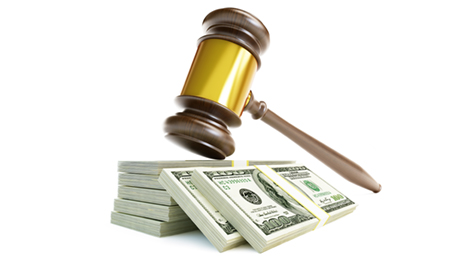 ALEXANDRIA, Va. -
Continuing an overall trend described by American Bankruptcy Institute leadership as a "nose dive," total bankruptcy filings in May in the United States decreased 11 percent year-over-year.
According to data provided by Epiq Systems, bankruptcy filings totaled 85,664 in May, down from a total of 96,495 filings recorded in May of last year.
Consumer filings declined 11 percent to 82,474 from the May 2013 consumer filing total of 92,440.
Total commercial filings last month decreased to 3,190, representing a 21-percent decline from the 4,055 business filings recorded in May of last year.
Total commercial Chapter 11 filings dipped 21 percent to 429 filings in May from the 540 commercial Chapter 11 filings registered in the same month a year ago.
"Bankruptcy filings continue to nose dive in the current environment of sustained low interest rates for business borrowers and lower than expected consumer spending," ABI executive director Samuel Gerdano said. "As these conditions persist, bankruptcy filings will continue to decrease."
Looking at the data on a sequential basis, ABI indicated total bankruptcy filings for the month of May represented a 3-percent decrease compared to the 88,137 total filings recorded in April.
Total noncommercial filings for May also represented a 3-percent decrease from the April noncommercial filing total of 84,750.
Officials mentioned May's commercial filing total represented a 6-percent decrease from the April commercial filing total of 3,387. May commercial Chapter 11 filings experienced a 38-percent drop when compared to the 687 filings registered the previous month.
The latest data showed the average nationwide per capita bankruptcy-filing rate in May was 3.13 (total filings per 1,000 per population), an increase from the 3.09 rate registered in the first four months of the year.
ABI said the average total filings per day in May were 2,763, an 11-percent decrease from the 3,113 total daily filings in May.
States with the highest per capita filing rates (total filings per 1,000 population) in May included:
1. Tennessee (6.30)
2. Alabama (5.26)
3. Georgia (5.25)
4. Illinois (5.03)
5. Utah (4.96)
ABI partnered with Epiq Systems, a provider of managed technology for the global legal profession, in order to provide the most current bankruptcy filing data for analysts, researchers and members of the news media.