MEI Group appoints president of automotive & finance division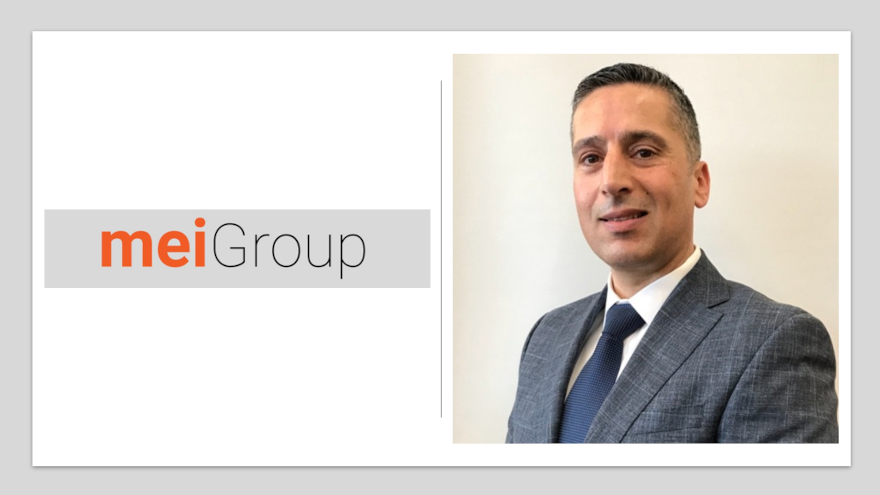 MEI Group, the Texas-based organization that includes Empire Indemnity Insurance Co., RRG and National Lenders General Agency, specializing in reinsurance products for dealerships and finance companies in the BHPH, LHPH and point of sale markets, appointed a new president.
The company said Nehad Dwikat has been chosen as president of automotive sales and finance at MEI Group in a move that became effective May 1.
"Nehad's appointment as president of MEI Automotive and Finance is a strategic move for our organization," said Sam Mahrouq, CEO and chairman of the board at MEI Group. "His exemplary leadership and visionary approach to growth make him the ideal candidate for this position. We firmly believe that Nehad will further propel MEI Group's success and elevate our position in the market."
The promotion is the continuation of Dwikat's 17-year tenure with the MEI Group. Starting out as an accountant, he witnessed the company's growth from a small establishment with only two dealerships to a conglomerate with more than 20 registered companies in various sectors, employing more than 350 workers.
Dwikat's plans to enhance inventory acquisition and leverage technology and innovation to empower the insurance sector within MEI. The goal is to offer better products at more affordable prices while maintaining a competitive advantage in the industry.
"It was a truly humbling experience. I am honored to lead the automotive and finance division and am committed to its success," Dwikat said. "I will carry on Mr. Mahrouq's vision for the MEI Automotive and Finance divisions of the group.
"We have an unwavering commitment to our community and charities. Our top priority is to provide our employees and their families with the absolute best workplace environment. Our ultimate goal is to exceed our customers' expectations by delivering high-quality, dependable, and reasonably priced vehicles," Dwikat continued.
Jacob Long, vice president of finance, shared his excitement and admiration, adding, "Mr. Dwikat is a remarkable person and exceptional leader who inspires greatness in those around him. He possesses a unique talent for balancing the company's success, the well-being of employees and their families, customer satisfaction, our community, and charitable organizations.
"Mr. Dwikat's level of sophistication and expertise is unparalleled, and both the MEI Finance and Automotive divisions are thrilled and proud of Mr. Dwikat's accomplishments and the future of MEI," Long went on to say.