NABD Details Next Boot Camp & Best Practices Conference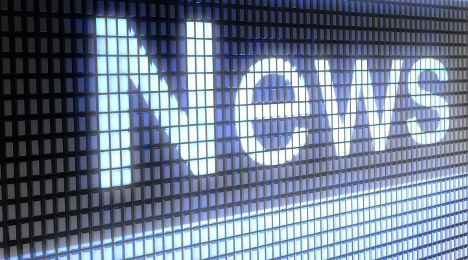 HOUSTON and MONROE, N.C. -
Just before Thanksgiving arrives and the holiday season cranks up in earnest, the National Alliance of Buy-Here, Pay-Here Dealers is giving veteran operators as well as professionals who want to close 2014 by learning more about the industry the chance to see all elements of a thriving operation in action.
NABD's next BHPH Boot Camp is set for Nov. 8 and 9 in Monroe, N.C., just east of Charlotte. Attendees will have the opportunity to examine all parts of the BHPH operation of Ingram Walters, who has been associated with NABD since its inception and has been running his own dealerships for more than 20 years.
Doug Radcliff went to a previous boot camp. Radcliff has been the general manager of the Sam Swope Advantage Plan in Louisville, Ky., for more than 20 years. The Sam Swope Automotive Group is the largest franchised dealer group in Kentucky and has a thriving BHPH division.
"I told Ingram that I've been doing this for 22 years. I was hoping to come down and maybe get one or two little pointers here and there. Fortunately, I came back with 100 of them," Radcliff said.
"We're not in a 20 group for buy-here, pay-here, so their boot camp and seeing the operation from start to finish was extremely good and very helpful," Radcliff added.
Walters, along with NABD founder Ken Shilson, intend to use the two days to outline every step that it takes to create a successful BHPH store, from establishing a related finance company, regulatory compliance, underwriting and collections, to finding inventory that will turn quickly.
Space is limited for this session. Dealers and other interested individuals can register for the boot camp by visiting bhphinfo.com.
NABD Announces Details of BHPH Best Practices Conference
While also getting ready for that boot camp, NABD also released early details of its BHPH Best Practices Conference, which will be at the Hilton DFW Lakes Executive Conference Center in Dallas on Jan 18 through Jan. 20. The conference theme will be, "Working Smarter and Avoiding Compliance Pitfalls."
For the last four years, NABD has hosted several popular BHPH Dealer Academies prior to their annual National BHPH Conference each May in Las Vegas. Three of those focused on "best operating practices" and the fourth on regulatory compliance.
January's dual-track conference program will include the most popular sessions from these past academies and some new ones.
The compliance track will feature several of the nation's leading attorneys and experts including Shaun Petersen, Tom Hudson, and several others who will help attendees learn how to comply with all of the latest legal and regulatory developments.
"It is a 'must-attend' for owners, general managers, collectors, compliance officers and key employees," Shilson said. "These interactive sessions are designed for both experienced operators and those just entering the industry – both independent and franchise operators
"All attendees will receive a certificate of participation evidencing the training," Shilson continued.
The program begins at 2 p.m. on Jan 18 and concludes by 1 p.m. on Jan. 20 and is designed to minimize the time key employees are away from their operations.
"What they will learn at this conference will enable them to succeed in today's highly competitive BHPH marketplace. Learn more, earn more," Shilson said.
In the best practices track, some of the nation's best operators will share their tips and techniques that will help attendees overcome the competitive market challenges from the special finance industry, credit unions and others.
The compliance track will help attendees avoid the legal and regulatory mistakes which are being carefully monitored by the Consumer Financial Protection Bureau, state attorneys general, and the Federal Trade Commission.
NABD insisted all of these sessions will be interactive so attendees can get answers to their questions. Multiple attendees are encouraged to participate in both of the educational tracks.
The exhibit hall will feature more than 70 leading service and product providers, who will help operators be more successful, including: new capital providers, new technologies, add-on products, auctions, accountants, collection and underwriting products, and much more.
Two receptions will be held in the exhibit hall to facilitate networking between attendees, sponsors and experts. The program also includes a luncheon on Monday and a breakfast with exhibitors on Tuesday morning.
Exhibit space is limited, so interested sponsors are encouraged to contact Keith Shilson at (832) 767-4759 at their earliest opportunity while space is available.
NABD highlighted the Hilton DFW Lakes Executive Conference Center is an exceptional venue located near DFW International Airport. Ground transportation is provided between the airport and the hotel for the attendees' convenience and savings. Attendees from the Dallas area will enjoy free surface parking at the hotel.
NABD has arranged discounted room rates of only $169 per night with no resort fees, while supplies last.
In addition, significant attendee discounts are available for registrations received on or before Dec. 19. A preliminary agenda and more information is available online at www.bhphinfo.com or by calling (832) 767-4759.