NABD to Open 2014 with Another BHPH Boot Camp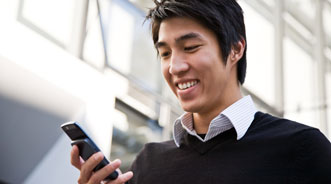 Houston -
The National Alliance of Buy-Here, Pay-Here Dealers is giving veteran operators as well as professionals who want to begin 2014 by learning more about the industry the chance to see all elements of a thriving operation in action.
NABD's next BHPH Boot Camp is set for Jan. 11 and 12 in Monroe, N.C., just east of Charlotte. Attendees will have the opportunity to examine all part of the BHPH operation of Ingram Walters, who has been associated with NABD since its inception and has been running his own dealerships for more than 20 years.
Walters along with NABD founder Ken Shilson intend to use the two days to outline every step that it takes to create a successful BHPH store, from establishing a related finance company, regulatory compliance, underwriting and collections to finding inventory that will turn quickly.
Space is limited for this session. Dealers and other interested individuals can register for the boot camp by visiting bhphinfo.com.
Continue the conversation with SubPrime Auto Finance News onLinkedIn and Twitter.