NC BHPH Dealer Resolves Claims with Attorney General & DOJ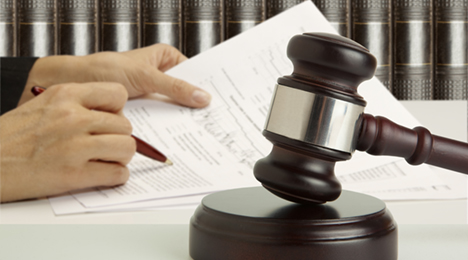 CHARLOTTE, N.C. -
Rather than incurring more legal costs than what already has mounted during the past year, a buy-here, pay-here operator in business for nearly two decades in one of North Carolina's largest markets chose to resolve claims asserted by the United States Attorney's Office, Department of Justice and North Carolina Attorney General's Office by entering into a consent decree this week that includes a six-figure compensation order.
The settlement resolves a lawsuit filed in January of last year by North Carolina Attorney General Roy Cooper, the Civil Rights Division of the U.S. Department of Justice and the U.S. Attorney for the Western District of North Carolina against Auto Fare, Inc., Southeastern Auto Corp. and their owner, Zuhdi Saadeh.
Despite entering the consent order, Saadeh's legal counsel said in a message to BHPH Report that "the dealerships do not admit, and vehemently deny, all allegations of discrimination or predatory conduct." Saadeh was represented by the legal team of Richard Farley, partner at Katten Muchin Rosenman, as well as James Wyatt and Robert Blake from the firm, Wyatt & Blake.
"The dealerships were confident of prevailing at any trial of this case. But as a small family business that would have incurred substantial litigation costs in defending this matter, they instead have made the difficult decision to resolve this matter and to focus on continuing to serve their customers," the legal team continued.
Farley, Wyatt and Blake went on to say that Saadeh's dealerships are still in business despite being officially investigated since the start of last year.
"Auto Fare has and will continue to fill an important need in the automobile market by providing buy-here, pay-here financing to many individuals who would not be able to purchase a car at other dealerships," the three attorneys said. "They have sold automobiles to thousands of satisfied customers in Charlotte for over 18 years. They have maintained an excellent rating with the Better Business Bureau, and most of their business comes from repeat customers and referrals from satisfied customers, of many different backgrounds and races.
"They compete with dozens of other dealers in the Charlotte area, and their customers refer their friends and family and return for multiple purchases because they know they have been treated fairly and with respect," the legal team continued.
"The dealerships are glad to have the litigation behind them, and look forward to continuing to serve their customers," Farley, Wyatt and Blake added.
Consent Decree Details
As alleged in the lawsuit, state and federal officials said the dealerships charged African American customers in Charlotte prices far above market rate for vehicles and signed them up for what they called "predatory" loans. North Carolina Attorney General Roy Cooper contends that the dealers' actions violated North Carolina's Unfair and Deceptive Trade Practices Act and federal officials alleged violations of the Equal Credit Opportunity Act.
Under the settlement, Auto Fare, Southeastern Auto Corp. and Saadeh must change their business and lending practices to make sure their loans and vehicle repossessions are fair. The settlement also requires defendants to pay $225,000 to compensate consumer victims.
The settlement came after the court denied the defendants' motion to dismiss the case and agreed that intentionally targeting African American customers with unfair loans, a practice known as reverse redlining, is illegal discrimination.
As alleged in the lawsuit, Saadeh required what state and federal officials considered to be "unusually" high down payments and charged 29 percent interest on vehicle installment contracts, the maximum allowed under state law. The officials said payments and interest rates were set without actually assessing customers' credit histories or their ability to make payments.
For example, as detailed in the complaint, Saadeh purchased a 2001 BMW for $7,610. The suggested retail value of the vehicle was $10,625 but Saadeh sold it for $12,900. Even though the consumer's only income at the time was unemployment payments, Saadeh approved financing. The customer paid $2,500 down and then made bi-weekly payments of $200.
With an interest rate of 29 percent, the consumer ended up paying a total $20,013.42 for the vehicle – approximately 188 percent of its suggested retail value.
When consumers could not keep up with the payments on their vehicle installment contract, the lawsuit alleged that Saadeh repossessed vehicles "without reasonable" notice.
"In some instances, the dealerships repossessed cars even though the owners were not behind on their loan payments," state and federal officials said. "Saadeh sometimes used GPS devices installed without the customers' consent to locate and repossess cars."
To prevent what state and federal officials believe to be unfair practices from happening in the future, the settlement requires the dealerships to:
— Charge "competitive" sales prices
— Limit buyers' projected monthly payments to no more than 25 percent of a borrower's income
— Offer interest rates at least 5 percentage points below the state's rate cap
— Offer lower interest rate for borrowers who are at lower credit risk
— Prohibit hidden fees on top of the required down payment
— Allow consumers to get an independent inspection of the vehicle before buying it
— Disclose more information at the time of sale (including the presence of a GPS or automatic shut-off device)
— Provide down payment refunds to borrowers who quickly go into default
— Strictly comply with state laws on repossession of vehicles
— Prohibit repossessions until at least two consecutive payments have been missed
— Give borrowers improved notices before repossession
"All consumers deserve to be treated fairly when they buy a car," Cooper said. "We hope this case sends a strong message that car dealers cannot use race when targeting buyers with overpriced cars and oppressive loans."
Consumers who are eligible for money back under the settlement will be contacted by the settlement administrator later this year by mail.
"The terms of a person's loan should not be determined by their race," said U.S. Attorney Anne M. Tompkins for the Western District of North Carolina. "Predatory lending and illegal discrimination will simply not be tolerated."
Individuals who believe that they may have been victims of illegal conduct by Auto Fare or Southeast Auto and have questions about the settlement can call (800) 896-7743, mailbox 92, or email AutoFareLawsuit@usdoj.gov.
"Thanks to the consumers who came forward with information to help us bring this case," Cooper said. "If you spot potentially unfair and illegal business practices, let us know about it."