NIADA joins 4 other organizations cheering introduction of REPAIR Act in House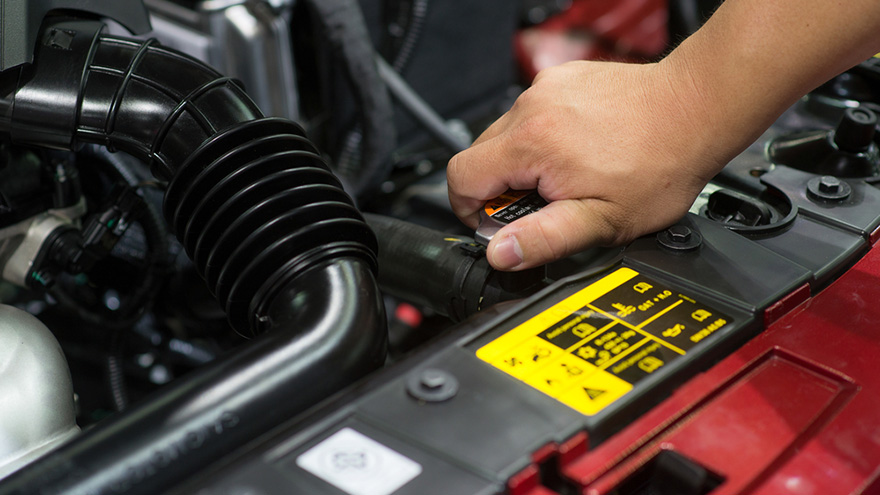 Five industry organizations — including the National Independent Automobile Dealers Association — welcomed the recent reintroduction of the Right to Equitable and Professional Auto Industry Repair (REPAIR) Act in the U.S. House.
According to NIADA, the REPAIR Act (H.R. 906) would ensure consumers have access to data relating to their vehicles, critical repair information, tools and provide them choices for the maintenance, service and repair of their vehicles.
"With 70 percent of auto repairs made at independent auto shops, not having access to critical data needed to make repairs puts independent auto dealers at a competitive disadvantage," NIADA interim CEO Melanie Wilson said.
"The REPAIR Act is critical to ensuring that there is an even playing field between large dealerships and independent dealerships and consumers can chose where they can have their car, truck or SUV repaired. NIADA looks forward to working with Congress to moving this legislation forward," Wilson continued.
Joining in the urge for Congressional action were the MEMA Aftermarket, Auto Care Association, CAR (Consumer Access to Repair) Coalition and Specialty Equipment Market Association (SEMA).
In another news release, those organization highlighted the REPAIR Act will accomplish numerous objectives, including:
—Preserving consumer access to high quality and affordable vehicle repair by ensuring that vehicle owners and their repairers of choice have access to necessary repair and maintenance tools and data as vehicles continue to become more advanced.
—Ensuring access to critical repair tools and information. All tools and equipment; wireless transmission of repair and diagnostic data; and access to on-board diagnostic and telematic systems needed to repair a vehicle must be made available to the independent repair industry.
—Ensuring cybersecurity by allowing vehicle manufacturers to secure vehicle-generated data and requiring the National Highway Traffic Safety Administration (NHTSA) to develop standards for how vehicle generated data necessary for repair can be accessed securely.
—Providing transparency for consumers by requiring vehicle owners be informed that they can choose where and how to get their vehicle repaired.
—Creating a stakeholder advisory committee and providing them with the statutory authority to provide recommendations to the FTC on how to address emerging barriers to vehicle repair and maintenance.
—Providing ongoing enforcement by establishing a process for consumers and independent repair facilities to file complaints with the FTC regarding alleged violations of the requirements in the bill and a requirement that the FTC act within five months of a claim.
As vehicle technology continues to advance, the organizations said new barriers to a competitive auto repair market are emerging.
"These barriers limit consumer choice in where to repair their motor vehicles and increase the cost to repair and maintain vehicles. The REPAIR Act will reduce these barriers, putting consumers' interests first," they said.
The proposal is being pushed by a biapartisan group of lawmakers, including Republicans Rep. Neal Dunn of Florida and Rep. Warren Davidson of Ohio along with Democrats Rep. Brendan Boyle of Pennsylvania and Rep. Marie Gluesenkamp Perez of Washington state.
"When it comes to repairing their automobiles, consumers deserve options," Dunn said in the news release. "The REPAIR Act would give owners, including the rural communities in my district, secure access to critical data so the service center of their choosing can replace parts and repair their vehicles. I am proud to support competition in the vehicle repair industry and this important legislation."
Boyle added, "There are hundreds of neighborhood mechanics in Philadelphia. The last thing those small business owners need is to be boxed out of making a living. This legislation would not only protect the business relationships between automobile owners and their mechanics, but it also ensures consumers continue to have more options on where to go for repairs."
Davidson noted, "By prohibiting vehicle owners from accessing and sharing data they generate, manufacturers stop consumers from accessing third-party repair shops. American vehicle owners have a right to control their data, and a right to access third-party repair shops, tools and parts."
And Gluesenkamp Perez went on to say, "Working families in rural America can't afford to take a day off to drive their car to the dealership for a costly repair. The REPAIR Act is a bipartisan solution to improve vehicle data access laws to give working families more choices for repair when their car breaks down. I appreciate Representatives Dunn, Boyle, and Davidson for their leadership on this issue, and look forward to working in a bipartisan fashion to improve repair laws for families who work for a living."
Dealers and repair shops can urge legislators in their district to also co-sponsor the bill by visiting repairact.com.