NJ & NY Lawmakers Out to Prohibit Payment Assurance Devices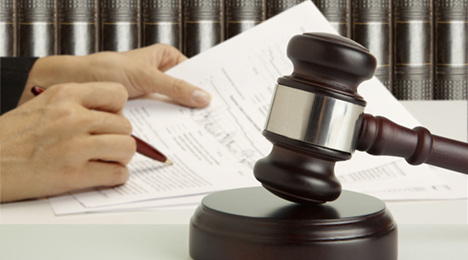 TRENTON, N.J., and ALBANY, N.Y. -
New Jersey and New York legislators currently are crafting measures that would prohibit the installation of payment assurance devices, including GPS and starter-interrupt units, as a condition of securing vehicle financing. And advocates for the buy-here, pay-here industry are working not only to make sure the current legislation doesn't become law in the Garden State or Empire State, but also so it doesn't become the blueprints for other states to adopt.
Assemblyman Paul Moriarty, who represents New Jersey's District 4 that includes the cities of Camden and Gloucester, is the sponsor of AB 4033, which passed unanimously out of the chamber's consumer affairs committee last month. Industry sources told BHPH Report that a floor vote on this bill hasn't been scheduled yet as amendments are being crafted possibly to modify the strict prohibition of the devices so commonly used by BHPH dealers and finance companies that cater to deep subprime consumers.
"We are very aware of what the state of New Jersey is doing. This is a big concern for us," said Shaun Petersen, who serves as general counsel for the National Independent Automobile Dealers Association.
Soon after the New Jersey legislative committee passed the bill onto the Assembly floor agenda by a 4-0 vote on Jan. 12, members of the Payment Assurance Technology Association (PATA) met with Moriarty and other lawmakers in attempt to share what prohibiting these devices would do to the industry.
Corinne Kirkendall is vice president of compliance and public relations at PassTime as well as a member of PATA's leadership group. Kirkendall was part of the gathering with Moriarty, who she described as a consumer advocate who questions the entire methodology of subprime auto financing.
Kirkendall recapped that PATA is looking to overcome what she called misconceptions perpetuated last summer when the New York Times published reports about starter-interrupt devices disabling vehicles while they were in motion on a busy freeway. She mentioned that Moriarty might be in favor of modifying AB 4033 as it's currently written if interest rate caps are instituted on vehicles that have the devices installed.
"We're working with him to craft legislation we can all agree on," Kirkendall said.
Meanwhile, New Jersey's Senate also has a measure that hasn't progressed as far as the Assembly legislation but contains language that might make BHPH operators cringe. Sen. Nilsa Cruz-Perez, who represents District 5 that also covers Camden and Gloucester, introduced SB 2705 on Jan. 15, and the bill was referred to the chamber's commerce committee.
The current measure Cruz-Perez sponsored contains a punishment component should the measure become law. BHPH dealers and finance companies would be fined $10,000 for a first offense and not more than $20,000 for any subsequent offense should GPS and starter-interrupt devices be prohibited as a part of finalizing a vehicle installment contract.
SB 2705 also states that potential violations can result in cease and desist orders issued by the New Jersey attorney general, the assessment of punitive damages, and the awarding of treble damages and costs to the injured party.
According to SB 2705 as currently written, "As the subprime auto lending market has expanded greatly in recent years, these devices are increasingly installed on motor vehicles as a condition of securing a loan. Use of the devices is generally unregulated and allows predatory lenders to track and store data concerning the movements of a vehicle without any safeguards for the privacy of its owner or operator, and in the case of devices with starter interrupt capability, allows the remote disabling of motor vehicles without warning, causing potential public safety issues and other serious consequences.
"Accordingly, this bill protects the safety and privacy of consumers by prohibiting the installation of a payment assurance device in connection with a financing or lease agreement," the proposal continued.
With both measures being introduced in the span of less than two months, Petersen said, "Speaking on behalf of NIADA, I think it was kind of an out-of-left-field thing. It certainly wasn't something that over the last year or some that was significantly discussed. It's something we're adamantly opposed to, and we'll communicate that concern and displeasure with anybody and everybody that will listen."
And Experian Automotive data shed light on just how much this legislation could impact the industry in New Jersey.
According to Experian information shared exclusively with BHPH Report, there were 10,889 vehicle installment contracts booked with BHPH operators between January and November of last year. And 28.17 percent of that origination figure generated by BHPH dealers in the Garden State was connected to consumers with credit scores between 350 and 500.
The average credit score for BHPH originations in New Jersey during the first 11 months of last year came in at 538, Experian said.
Experian's data associated with finance companies — institutions that do not hold consumer deposits but oftentimes finance subprime customers — portrayed similar trends.
The average credit scores for finance company originations in New Jersey during the first 11 months of last year was just 575. The origination total for that span came in at 30,972 contracts.
More Action Beyond New Jersey
As dramatic of an impact the legislation could leave in the Garden State, Kirkendall mentioned state legislators in Virginia, New York, Pennsylvania and Rhode Island currently are or have been considering device prohibition legislation.
While PATA lobbying efforts led Virginia lawmakers to scratch a potential measure, New York legislators in both the Assembly and Senate are crafting similar legislation to what's on New Jersey's docket. SB 1547 and AB 3463 were introduced on Jan. 13 and sent to each chamber's consumer protection committee. Like his nearby neighbor, the sponsor, Sen. Timothy Kennedy, is seeking to prohibit the use of starter interrupt and GPS devices as a condition of vehicle financing. Kennedy represents the 63rd district, which includes a good portion of Buffalo, N.Y.
In writing his justification for this legislation, Kennedy said, "A recent explosion in the subprime auto lending market has some of the same banks and financial institutions responsible for the catastrophic collapse of the mortgage industry in 2008, and consequently, the U.S. and global economies, cashing in big once again. And while these high risk, high-interest loans are on automobiles and not homes, unfortunately, the victims are often low-income consumers still trying to recover from the recent economic recession.
"A growing number of these predatory lenders are now equipping cars with a starter interrupt device as a condition of the loan. This new technology allows lenders to remotely disable the ignition in order to prevent a car from starting within minutes of a payment being late. This reckless practice can threaten public safety and result in serious consequences. Instances of parents being unable to rush seriously ill children to the hospital due to lenders activating the devices are becoming increasingly more common," Kennedy continued.
Additionally, many of these devices have GPS technology which allow the lenders to track the cars' location and movements with very few regulations to protect individual privacy and public safety. This legislation specifically bans the practice of installing a starter interrupt device as a condition for new or used car purchases, to remedy this gap in the law and further protect consumers," he went on to say.
In his bill justification, Kennedy also referenced the New York Times' account of how these devices operate that PassTime fervently refuted last summer. As a result, PATA is meeting with Empire State lawmakers next Monday.
"We're going to talk through what the devices do through an educational session and provide them with some uniform grass-roots legislation to see if that is of interest to them," Kirkendall said.
"There is so much inaccurate information in that (New York Times) article. It's been a good way for the industry to come together and fight this legislation as we're doing some justice for not only the vendors, but also the dealers and lenders who use the devices," she continued.
"It's about continuing to educate and make sure everyone understands what we're doing and why we're doing it," Kirkendall went on to say. "We're not going to win every one but we're going to win a lot of battles because we're doing things the best way we can and we're not hurting consumers. That's the true benefit. We're not trying to hurt consumers. We're trying to help them."
Kirkendall added the measures in Pennsylvania and Rhode Island would have to be reintroduced during the current legislative sessions since they didn't make it out of committee during the last time state lawmakers gathered.
What BHPH Dealers Elsewhere Can Do
Hudson Cook partner Nikki Munro also was part PATA contingent who met with New Jersey legislators. Munro also will be a part of the upcoming gathering in New York. She cautioned BHPH dealers who might not have operations in New Jersey or New York not to brush aside what's going on in those locations.
"In New Jersey and possibly beyond, we're not going to get a prohibition but possibly some legislation that allows for the appropriate and responsible use of the devices for collection purposes. Perhaps the legislation will classify the disclosure required and other points like it is required in California," Munro said.
"Keep an eye what's going on during your legislative session and be prepared to educate legislators and/or consumer advocates in your area about the responsible use of these devices," she continued.
And Munro urged BHPH dealers to utilize what she described as the best practices for leveraging the capabilities of GPS and starter-interrupt devices such as disclosures that state details about the use of the device as a means of collection and repossession and how the vehicles can be restarted in an emergency situation.
"I think we have a reaction from legislators who don't have the full picture of how these devices work and the majority of the dealers who are using them responsibly," Munro said.