Ongoing adjustments, adoption of GPS impacting Car-Mart charge-offs & losses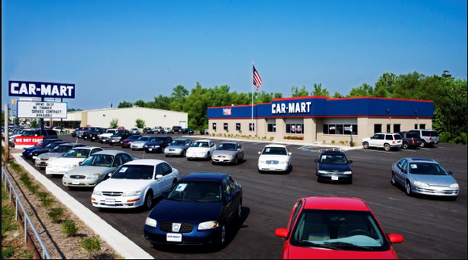 BENTONVILLE, Ark. -
Perhaps the most recent quarterly performance by America's Car-Mart shows that GPS technology cannot singlehandedly improve charge-offs and credit losses for buy-here, pay-here operators.
During a quarter where retail sales and revenue improved, Car-Mart executives said they were "very disappointed" with net charge-offs as a percent of average finance receivables rising 7.8 percent in the first quarter of their 2016 fiscal year. That reading is up from 6.3 percent for the prior year quarter.
Also frustrating Car-Mart leadership was the Q1 provision for credit losses coming in at 27.7 percent of sales versus 24.6 percent for the same quarter a year earlier.
Elsewhere on the performance side, the company indicated collections as a percentage of average finance receivables remained relatively flat at 14.0 percent from 14.1 percent for the prior year quarter. Furthermore, Car-Mart highlighted that its accounts more than 30 days past due dropped to 3.8 percent from 5.8 percent as of April 30, a move that represented a decrease of $7.7 million.
Car-Mart president and chief executive officer William "Hank" Henderson tried to explain what happened as the company opened its fiscal year.
"We certainly anticipated some elevated loss levels as we started the quarter with a high 5.8 percent of our finance receivables being 30-plus days past due," Henderson said. "Also, as we had mentioned, we were somewhat disappointed in our collections for the fourth quarter and knew that we were facing some challenges heading into this year.
"Operational inconsistencies among dealerships, including issues with the effective utilization of our GPS technology in our collection practices, as well as other distractions related to policy changes and our software implementation, contributed to the poor results," he continued.
"Additionally, the competitive landscape remains intense, but we feel that our issues are more attributable to our own lack of consistent blocking and tackling," Henderson went on to say.
Earlier this calendar year, Car-Mart indicated that it had about 80 percent of its inventory equipped with GPS technology with plans to have devices installed on all of its retail units within six months. That process along with several other operational and technology changes appear to be impacting the company's performance.
"We have spent several years now building an infrastructure to support a larger customer base," Car-Mart chief financial officer Jeff Williams said before rattling off eight specific areas, including:
— Information technology
— Compliance
— Associate support and training
— GPS technology
— Centralization of non-core lot level administrative functions
— Manager-in-training program
— Customer payment technology
— Credit reporting
"These investments were made to provide better service to our customers and our field associates and to allow for productivity improvements for existing dealerships as well as to support growth from new dealership openings," Williams continued. "While we are disappointed with the current quarter's results, we are always looking long-term and do expect that we will see benefit from these investments in the future
"The competitive landscape remains challenging, but as Hank mentioned, we know that we can do so much better at helping our customers succeed," Williams went on to say. "Our bottom line results are always dependent on our customers succeeding on their individual contracts with us."
As of the close of Q1, Car-Mart reported its active accounts base stood at approximately 65,600, pushed in part by a retail unit sales increase of 6.6 percent to 12,244 units. Company dealerships turned an average of 28.9 units per month in the first quarter, up slightly from 28.4 units a year earlier and 28.1 units in the previous quarter.
The sales performance lifted company revenue 8.9 percent to $143 million, leaving Car-Mart with $4.6 million in net income or 52 cents per diluted share.
Car-Mart now has 143 dealerships in its network after bringing aboard a store in Rolla, Mo., on Aug. 14. The company's footprint is on track to expand to 11 states as its growth pipeline eight new locations, including one in Iowa.
As the company irons out its processes — including improved underwriting and leveraging of GPS technology, Henderson is confident in what Car-Mart can accomplish going forward.
"We are disappointed with our results for the quarter, but we are not deterred. We have opened almost 50 stores in the past five years and the majority of which of have done very well, and you can't have that level of growth without a few bumps in the road," Henderson said.
"We have great shared vision of the company," he continued. "We are building an extremely capable and dedicated team to get us here. We have a solid plan in place to correct our shortcomings and we will work it intensely.
"When we fall short and make a mistake, we gained valuable experience that makes us better provided the course that we learned from it," Henderson went on to say. "This recent quarter has gotten our attention drawn to exactly where it needs to be and I fully expect we will better for it."