PassTime, Hudson Cook To Offer Free Seminar During NABD Events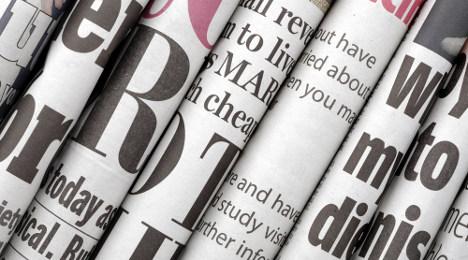 LAS VEGAS -
Maintaining the collection of regular payments is one of the most important segments of the buy-here, pay-here business. Officials from PassTime and Hudson Cook want BHPH operators to consider two questions when they're evaluating technology to enhance their collection efforts.
—Are you using a payment assurance or GPS device?
—Do you understand the state and federal laws?
If operators are unsure about how to answer those questions, they could find some solutions during the time between the Compliance Academy and the National Conference orchestrated by the National Alliance of Buy-Here, Pay-Here Dealers at the Wynn in Las Vegas on May 20.
GPS tracking and automated technology solutions PassTime is teaming with Hudson Cook, one of the nation's most highly regarded law practices in the area of consumer financial services law, to create the first available training in payment assurance and GPS device compliance.
Attendees can learn the different applications for payment assurance and GPS devices, and the state and federal regulations that affect the ways that dealers and finance companies must use these devices.
"We hope attendees to the certification program gain a better understanding of how the laws that govern motor vehicle finance transactions in general impact the use of payment assurance and GPS devices," said Hudson Cook partner Nikki Munro, who will be one of the presenters. " The program is meant to increase attendee awareness that may not change business practices without giving due consideration to the laws that affect their business."
PassTime public relations director Corinne Kirkendall emphasized dealers, finance companies, banks and credit unions will benefit greatly from this training.
" The transactions we will concentrate on are called retail installment sales, and they occur when a dealer sells a vehicle to a consumer (an individual who will use the vehicle primarily for personal, family or household purposes) and the consumer agrees to pay for the vehicle over time," Kirkendall said. "In a retail installment sale, the consumer signs a retail installment sales contract or RISC. The dealer in these transactions is extending credit to the consumer. The dealer may elect to keep the RISC, in which case the dealer is sometimes called a buy-here, pay-here dealer, or the dealer may elect to assign the RISC to a bank, credit union or finance company.
"GPS and starter interrupt devices are used in connection with a wide range of transactions beyond RISCs, including vehicle leasing, vehicle daily rental, direct lending involving vehicles as collateral and fleet management and control," she continued. " The laws that relate to these other areas are usually different from the laws that govern RISCs. It would substantially complicate the course material to attempt to cover all the various ways that GPS and SIDs are used, so we have elected to concentrate on the use of the devices in connection with RISCs.
"You need to be aware that these course materials may or may not apply to other businesses that use GPS and SIDs, and you need to avoid applying what you learn in this course to other lines of business without consulting with a lawyer familiar with the laws governing the devices," Kirkendall went on to say.
This training idea has been on a fast track since PassTime and Hudson Cook first began discussing a collaboration soon after the National Automobile Dealers Association conducted its annual event back in January.
"We floated the idea to Hudson Cook. That's how it started, so it's been really fast," Kirkendall said. "But it's important because they saw what was happening in the market. As a supplier, you need to be able to provide documentation of compliance and how you're holding your data and consumer privacy. That's all important material that the device manufacturers need to be providing to their dealer customers as well as finance companies and credit unions."
Kirkendall emphasized this training is open to any dealer or finance company executive who is interested in using devices from any manufacturer. She also noted that even if operators already use a device, they can benefit from what will be sharing during the training.
"Devices are not officially regulated, but there are many things you have to be careful of to make sure you're compliant with the right to cure in each state. Even though you might be using the devices, you've got to make sure(you're not) unintentionally discriminating, potentially causing disparate impact. You don't want to the Department of Justice at your door," Kirkendall said.
"Hopefully, they walk away with a little more knowledge about what the state and federal laws are surrounding the device so when they go to use them, they are compliant and doing things the right way," she continued. " Then if the Consumer Financial Protection Bureau or the Department of Justics comes to their store, they can say this is what we do with the devices. They can provide all the documentation so the regulators understand how the devices are being used and being compliant.
"Having this training not only helps them understand what the regulations are, but a supplier also needs to be supplying this training so dealers are partnering with the right company to be compliant," Kirkendall added.
PassTime Announces Elite 3 – A GPS Tracking Solution on the Verizon Wireless Network
PassTime also recently announced roll out of Elite 3, the third version of its Elite platform of GPS tracking and automated collection technology. A redesigned form factor with additional functionality, the company highlighted the Elite 3 runs on Verizon's 3G CDMA network, the nation's largest high speed data network.
The Elite 3 builds upon the foundation of the Elite line that PassTime customers have been using to enhance collection processes and reduce delinquencies and repossessions. PassTime, which has been in business for more than 20 years, prides itself on offering high-quality and reliable products to the subprime vehicle financing industry, along with 24/7 live customer care for its customers and end users.
"With all the changes in technology and coverage with some carriers, we are excited to offer access to increased coverage areas on the Verizon Wireless Network; and this strong coverage footprint is crucial to many customers," said Chris Macheca, executive vice president of operations for PassTime.
The Elite 3 incorporates CDMA cellular technology which allows it access to a broader nationwide footprint than what is offered on existing 2G GSM networks. This element can be especially advantageous in rural areas and those with sparse 2G coverage.
"We are excited to help PassTime expand its reach across the country by utilizing Verizon's 3G network to meet the evolving needs of its customers," said Christopher Lewter, Mountain West regional president for Verizon Wireless.
In addition to the increased coverage area that Verizon Wireless provides, the Elite 3 touts a new low-profile design and additional features and functionality.
For more information on PassTime's new Elite 3 device, contact PassTime at (877) 727- 7846 or info@passtimeusa.com.
PassTime Unveils TRAXAuto Protection for Consumer Theft Recovery
In other company news, PassTime recently expanded its solution offering to include consumer theft recovery technology.
TRAX Auto Protection is designed to utilize advanced GPS tracking technology within a vehicle to assist law enforcement agencies locate the vehicle in the event of a theft.
Officials highlighted the unique program can offers benefits to both dealer — as a way to monitor vehicle inventory on its lot until the vehicle is sold — and to the consumer as a GPS theft recovery system installed on their new or used vehicle.
Unlike many theft recovery systems, Pass- Time explained TRAX Auto Protection's value isn't only in the event of a theft. With Pass- Time's patented geo-fence technology, and speed and direction information, which are standard with the TRAX Auto Protection solution, consumers are provided valuable information about their vehicles from day one.
These powerful features are great for new teen drivers in establishing boundaries and safe driving behavior.
"We are really excited about the new TRAX Auto Protection program," PassTime executive vice president of product development Jerry Morgan said.
"Dealers love that they can keep track of their lot inventory — test drives, parts vehicles, loaner cars," Morgan continued.
"Consumers love the safety and security of the device, knowing they can find their vehicle when they need to and can utilize all its features from day one," he went on to say.
If you are a dealer who would like to join the TRAX Auto Protection reseller program, contact PassTime at (888) 800-3848 or visit http://trax.passtimeusa.com
PASSTIME CUSTOMER ADVANTAGES
• Low battery voltage monitoring
• Up to six simultaneous geo-fence boundaries
• Customizable speed alerts
• Real time alerts via email or text message
• Pinpoint GPS for vehicle recovery in the event of a theft