SendMeAFriend.com and PassTime Partner to Help BHPH Dealers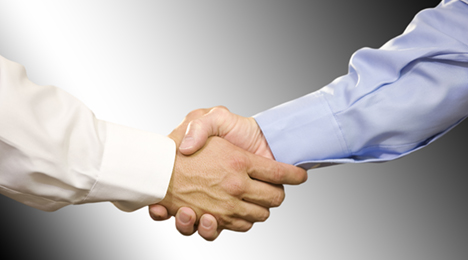 LITTLETON, Colo. -
GPS-based technology provider PassTime and customer referral program SendMeAFriend.com formed a strategic partnership this week.
Under the partnership, customers, including buy-here, pay-here dealers, will have access to PassTime's new 3G device solution — the Elite 3 — as well as all of its GPS tracking and automated collection technology solutions and the streamlined SendMeAFriend referral program that can allow operators to sign up just about anyone for a referral program, compensating them if a vehicle is purchased.
The Elite 3 builds upon the foundation of the Elite line that PassTime customers have been using to enhance collection processes and reduce delinquencies and repossessions through its unique Automated Collection Technology (ACT).
PassTime executive vice president of operations Chris Macheca pointed out that the company has been in business for over twenty years and prides itself on offering high-quality and reliable products to the subprime vehicle financing industry along with 24/7 live customer care for its customers and end users.
"This partnership is a great fit for PassTime," Macheca said. "A streamlined and easy to use referral program is perfect for our customer base. SendMeAFriend.com does it better than anyone in the industry. More referrals equals more cars sold — and that makes everyone happy."
SendMeAFriend president and chief executive officer Gary Brophy also cheered his company's move to make a partnership with PassTime.
"We are excited about partnering with the premier GPS provider in the country. Referrals have always been an important and integral part of the car business, and it's the lifeblood of the subprime arena," Brophy said.
"This consumer will send three to four times more referrals than any other customer category," he continued. "And what we're doing is giving independent dealerships a way to leverage their relationships with their customers and their community, to bring in new prospects who are in the market for a used vehicle.
"One of our subprime dealers in Dallas has received over 500 referrals in a little more than 90 days," Brophy added.
For more information, contact PassTime at (877) 727-7846 or info@passtimeusa.com or SendMeAFriend.com at (888) 811-9106 or info@sendmeafriend.com or pastime@sendmeafriend.com.
PassTime Receives 2014 M2M Evolution Product Of The Year Award
In other company news, PasTtime announced that the PassTime Elite Pro device has received a 2014 M2M Evolution Product of the Year Award from M2M Evolution Magazine, the leading publication covering the machine to machine movement.
PassTime's Elite Pro is designed to offer customers the ultimate combination of GPS functionality and ACT, providing flexibility in managing their portfolios. Elite Pro comes completely customizable with service packages that can provide the ability to perform manual and automatic payment management, asset tracking and recovery functionality. PassTime's proprietary ACT system can automatically remind consumers when their vehicle payment is due, reducing risk for BHPH dealer and finance companies.
"We are extremely proud of our Elite Pro platform and it winning the 2014 M2M Evolution Product of the Year Award. This is a device that we have worked hard on for many years, and it is great to see that hard work recognized by the industry," said Stan Schwarz, founder and chief executive officer of PassTime.
PassTime's Elite Pro platform is designed to provide customers the perfect blend of automated collection technology to enhance the collection process with GPS tracking for vehicle location and recovery.
"The solutions selected for the M2M Evolution Product of Year Awards reflect the diverse range of innovation driving the machine to machine market today. It is my honor to congratulate PassTime for its innovative work and superior contribution to the rapidly evolving M2M industry," said Carl Ford, CEO of Crossfire Media, a co-publisher of M2M Evolution Magazine.
TMC chief executive officer Rich Tehnrani added, "It is my pleasure to recognize the PassTime Elite Pro product, an innovative solution that earned PassTime the 2014 M2M Evolution Product of the Year Award.
"I look forward to seeing more innovation from PassTime in the future," Tehnrani added.