Spireon Now Offers 99.9-Percent Performance Guarantee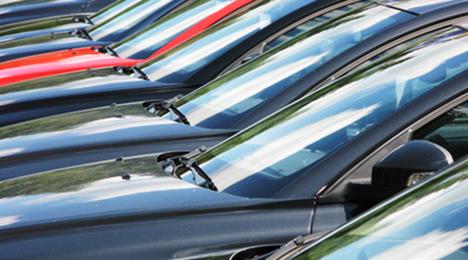 LAS VEGAS -
Along with enhanced telematics capabilities on the Sprint CDMA wireless network, Spireon opened the National Alliance of Buy-Here, Pay-Here Dealers National Conference on Tuesday by making a guarantee that the company believes is first in the GPS tracking provider space.
Spireon now offers a 99.9-percent service-level agreement for customers of its automotive collateral management platform designed for organizations in the vehicle finance industry, including automotive finance companies, banks, credit unions and dealerships with in-housing financing.
The company contends one of the most important requirements of any M2M solution is ensuring the highest levels of service availability. Chief executive officer Marc Brungger assured clients of Spireon's four-time award-winning GoldStar GPS and LoanPlus CMS automotive collateral management platforms that they will always have 99.9 percent access to their critical data to track vehicle assets in real-time, on-demand.
"Spireon is extremely proud to offer the highest level of service availability in the industry for the 1.7 million subscribers Spireon currently supports, as well as the capacity to provision to more than a billion subscribers seamlessly," said Brungger, who became Spireon CEO last June.
"Spireon has invested significant resources to engineer our next-generation and award winning NSpire M2M Intelligence Platform from the ground up. And now upgraded with CDMA technology, we are confident the platform will grow with our customers business of today and tomorrow," he continued.
The company highlighted key benefits for the automotive finance community include:
—Reliability with 99.9 percent performance guarantee. Spireon's NSpire private cloud infrastructure has multiple levels of redundancy to eliminate any single point of failure.
—Scalability. NSpire's NoSQL databases with in-memory storage can provide the ability to increase capacity to meet additional or unexpected demand and eliminate delays in obtaining real-time information and reports, without the need for re-architecting.
—Security. Spireon's network is comprised of multiple Tier 3 and Tier 4 data centers strategically located nationwide, each top-tier data center adhering to stringent, industry-best practices for security controls and protocols.
"We understand the importance of delivering a reliable service that automotive dealers and lenders can count on when managing their collateral," said David Meyer, executive vice president of sales and service of Spireon's Automotive Solutions Group.
"We surveyed our customers in great depth to truly understand their needs and requirements from their vendor partner," Meyer continued. "The performance guarantee is our pledge to our customers that they will stay connected to Spireon's Automotive Collateral Management Platform and vehicles anytime, anyplace, including in remote and rural areas, 99.9 percent of the time."
Customers who sign up for Spireon's Performance Guarantee can receive the "peace of mind" that they will have access to their SaaS telematics services on a 24 hours a day, seven days a week at a rate of 99.9 percent.
For more information on how the program works, visit www.spireon.com/performance-guarantee.
Spireon Now Has Enhanced GPS Tracking on the Sprint CDMA Wireless Network
In other company news, Spireon also announced that its GoldStar GPS and LoanPlus CMS automotive collateral management platforms now offers enhanced telematics capabilities on the Sprint CDMA wireless network.
Officials explained Spireon's CDMA-based telematics solutions can deliver a much richer and more interactive level of business intelligence, enabling dealers and lenders nationwide to more cost-effectively monitor and manage automobiles on risk mitigation and expand their loan portfolios to a wider range of borrowers.
"Spireon's relationship with Sprint demonstrates our long-standing focus on providing our customers with next-generation product innovation that protects their technology investment today and into the future. We believe the Sprint CDMA technology offers greater longevity and helps shelter our customers from the 2G sunset implications of today's GSM networks," Brungger said.
"Our customers will benefit from the CDMA network's faster speeds, strong network and larger bandwidth with even better access to vehicle data," he continued. "With our direct partnership with Sprint, we are able to offer CDMA technology at a competitive value to our customers."
Brungger mentioned three other benefits, including:
—Faster network access and data speeds for faster vehicle locates
—Expanded coverage and more reliable connections — even in rural and remote areas
—11th Generation CDMA Talon enables more data and more insights — today and tomorrow
"Sprint is proud to bring improved wireless connectivity to Spireon and its customers," Sprint regional vice president Brian Miller said.
"Spireon customers are guaranteed ongoing network support and a much richer and interactively rewarding CDMA solution, including a path to higher speeds, if needed," Miller went on to say. This is yet another benefit of the strategic relationship recently announced by Spireon and Sprint."
Meyer pointed out that during the past two years, Spireon has been investing millions into its next generation SaaS-based M2M platform/
"We've already shipped nearly a million NSpire enabled Talon devices over the past 18 months; and now with the rollout of Spireon's award-winning Automotive Collateral Management Platform updated with CDMA technology, we are looking to redefine the automotive industry standards by delivering unprecedented performance, scalability, security, network coverage and services," Meyer said.