Technology updates from PassTime & Frazer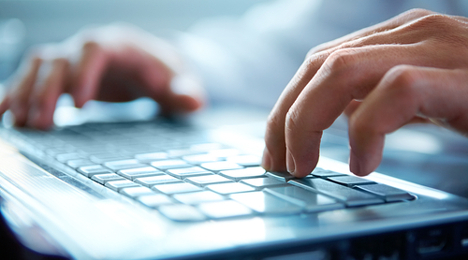 LITTLETON, Colo. and VIRGINIA BEACH, Va. -
Two major service providers for buy-here, pay-here dealers — PassTime and Frazer — each finalized enhancements to their technological offerings.
First at PassTime, the company introduced the fourth version of its popular GPS tracking system TRAX 4, which boasts an all new design and a smaller form factor.
PassTime highlighted TRAX was first introduced in late 2010 as an easy to use GPS tracking solution. Now in its fourth version, the platform continues to be a widely successful piece of PassTime's product offering that are used by finance companies and BHPH dealers to help assist with timely payment involving consumers with subprime credit. The solution also can help consumers to locate their vehicle with GPS in the event of a theft.
"PassTime continually works to bring our customers new and innovative products. TRAX 4 is an update to an already great product, with a smaller size and some new features. We think our customers are really going to like it," said Stan Schwarz, founder and chief executive officer of PassTime, which has been in business for more than 20 years, manufacturing and selling GPS devices
Schwarz highlighted TRAX 4 is available and shipping now.
For more information about TRAX 4 or PassTime, call (877) 727-7846 or email info@passtimeusa.com.
Frazer and Fetch offer integrated insurance solution
Frazer Dealer Management Software recently finalized an integration with Fetch's electronic auto insurance service. Fetch's integration with Frazer will allow vehicle-buying consumers to obtain multiple insurance quotes within seconds and purchase a policy online in four minutes or less.
By working with Fetch, Frazer expands its portfolio of service providers to include a single-click automobile insurance solution. Currently, Frazer has more than 14,600 dealership clients.
"At Frazer, we provide used-car dealers with software designed to make it easier and more profitable to run their dealerships, Frazer Computing president Michael Frazer said.
"The Fetch integration adds tremendous value for our users, helping their customers attain insurance quickly and easily," Frazer continued. "Partnering with an exceptional company like Fetch is a great opportunity for Frazer and our dealers."
Fetch president Joseph Kindley acknowledged some customers who arrive at BHPH dealerships have auto insurance that's expensive if the individual has any at all.
"Using Fetch to shop for and purchase affordable automobile insurance from nationally recognized insurance carriers can now be done in under four minutes," Kindley said. "The insurance quotes are directly from the insurance carriers' websites, giving the customer the ability to purchase auto insurance and print insurance cards right at the dealership.
"Historically, the process of calling local insurance agents or shopping online for insurance took an hour or more," he continued. "There are no agent commissions added so the insurance is naturally less expensive than agent-based auto insurance. These insurance savings are making more car deals by giving the consumer more purchasing power at the dealership.
"Frazer's integration of Fetch will usher in a new way for customers and salespeople to negotiate car deals. We are ecstatic to be working with an industry leader like Frazer," Kindley went on to say.
Visit Frazer.com for more information.