Tricolor gains US patent for AI-driven underwriting tool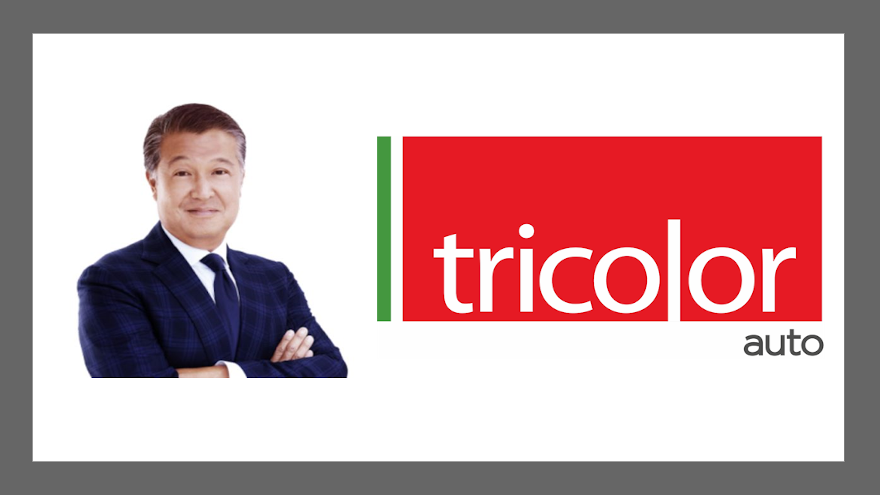 Last week along with making a move with Point Predictive, Tricolor announced that it has secured U.S. Patent No. 11,574,362 for its artificial intelligence (AI) interactive tool called Automás.
The company highlighted this new tool leverages data across Tricolor's entire integrated platform to give "the power of self-selection" when choosing and financing a vehicle from Tricolor.
Tricolor explained its Automás application utilizes machine learning to generate specific offers on both the vehicle model and the financing terms.
By leveraging information gained in the application process and connecting precise profiles to historical loan performance and proprietary data points, the interactive tool can empower the consumer to customize their own financing terms, such as down payment and payment amount, within the parameters of the system-generated offer.
For example, if a customer uses Automás to incrementally lower the interest rate by increasing the down payment, the interactive tool helps them understand the impact of increasing the down payment above the minimum amount to achieve overall savings.
As opposed to conventional vehicle purchases in the United States, which require separate transactions with a vehicle dealer and a finance company, Tricolor said its integrated model has a unique advantage of "end-to-end" visibility across the entire transaction because it both sells and finances the vehicle.
The company said this process allows Tricolor to acquire proprietary data insights across the entire customer experience and illuminates behavioral insights, such as which consumer attributes closely correlate to contract performance.
"From the beginning, we've resolved to provide financially underserved customers, a population often subject to extremely limited options and predatory pricing, with an unprecedented premium brand experience that results in both physical and financial mobility," Tricolor CEO Daniel Chu said in a news release.
"Developed using 16 years of impactful results and more than 25 million non-traditional customer attributes, this breakthrough AI innovation powers an interactive tool that maximizes customer success, expands financial inclusion and sets customers on a path to a better future," Chu continued.
Tricolor went on to say it uses AI to understand the nuances of each applicant and optimize the transaction terms for achieving positive loan performance. Ultimately, this aligns the customer's goals with Tricolor's business objectives.
"We have conviction that the upside of fintech lies in its potential to improve lives," Chu said. "At a time of growing concern about the impact of inflation on consumers' budgets and rising subprime delinquencies, this is a compelling use of AI for a positive outcome, empowering consumers on a path to more affordable, mainstream credit and a better future."
Meanwhile, according to another news release, Point Predictive announced that Tricolor has implemented AutoPass, an FCRA-compliant scoring solution
Point Predictive highlighted that AutoPass leverages alternative data sources for consumers with non-traditional credit histories, including individuals with no credit history, to help finance companies better gauge risk and fund more contracts and other loans.
Using insights derived from the Point Predictive data repository, AutoPass considers historical fraud risk patterns to accurately predict early payment default and automate lending decisions for a faster, streamlined experience.
"We serve a unique population of borrowers who lack traditional credit histories," Chu said in the news release from Point Predictive. "A lack of robust credit bureau data on our customers can often present challenges that traditional credit risk models aren't equipped to navigate. AutoPass provides us with valuable supplemental data sources to differentiate borrower risks and price loans based on the likelihood of early payment default."
Point Predictive said AutoPass can augment existing credit risk models. The solution can identify low-risk applicants so finance companies can offer favorable pricing and other credit-based incentives.
In conjunction with existing credit risk models, AutoPass can be integrated to:
—Automate up to 70% of decisions without stipulations or manual reviews
—Reduce default by 40-60%
—Lower origination costs
—Improve profitability
"We recognize there is a range of challenges that can limit a lender's ability to create funding opportunities for customers, and we are committed to assisting them in navigating these challenges," Point Predictive chief executive officer Tim Grace said.
"AutoPass is revolutionizing the lending process by providing alternative data sources for customers with non-traditional credit histories to secure equitable and affordable auto loans," Grace went on to say.
Tricolor reiterated that it has already achieved prominence within the fintech industry for its use of technology to make used vehicles affordable for underserved Hispanics.
To date, Tricolor, a U.S. Department of the Treasury certified Community Development Financial Institution (CDFI), has booked more than $2 billion in contracts.
Tricolor has been routinely recognized for its important work supporting consumers, including being named one of Inc.'s Best in Business for 2022 and the winner of the Excellence in Financial Inclusion Award at the 2022 LendIt Fintech Industry Awards.
Tricolor also issued the first rated social bond in all of consumer ABS last year.
For more information about Tricolor, visit tricolorholdings.com and tricolor.com.