3 parts of Ally's latest financial education efforts for children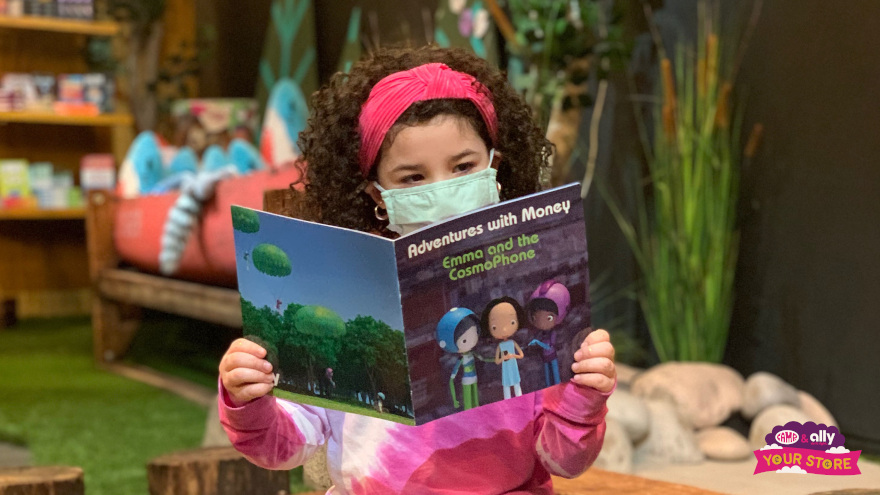 CHARLOTTE, N.C. -
Perhaps there might be fewer consumers with soft credit profiles if Ally Financial's latest initiatives to educate children are successful.
In an effort to put the "lit" in Financial Literacy Month this April, Ally announced that it will lean further into its innovative approach to financial education by introducing several interactive programs that make learning about money fun, engaging and, above all, impactful.
Research from the FINRA Investor Education Foundation shows Americans' understanding of basic financial concepts has been in steady decline since 2009, creating urgency for better, more effective educational approaches.
"Too many people don't understand how money works, which puts them behind," said Ali Summerville, business administration executive and head of corporate citizenship at Ally. "We can't sit by and watch that happen.
"At Ally, we believe interactive experiences that engage and immerse people, even very young children, in the concepts of personal finance can make all the difference," Summerville continued in a news release. "The key is combining financial education with an approach that is fun, relatable and, ultimately, more likely to be absorbed."
Ally's lineup of new initiatives includes:
— Adventures in Money with augmented reality experience: The second in Ally's Adventures with Money children's book series, "Emma and the Cosmo Phone" offers smart money lessons for kids in an imaginative way. To bring kids into the story through play, an augmented reality component turns a pop-up piggybank into an interactive world featuring the book's characters.
To receive a copy of the book and the AR companion piece, parents and educators can visit www.allyadventureswithmoney.com.
— CAMP retail store takeover: Ally and CAMP will team up to close all five CAMP retail stores for the entire day on April 24 to let kids run the show. Kids will learn the value of hard work while practicing the core pillars of money: spending, saving and giving.
The day prior, four-time Olympic swimming medalist and 15-time World Championship medalist Simone Manuel will conduct a virtual reading of "Emma and the Cosmo Phone" that parents, teachers and facilitators can use as a resource. Manuel, the first Black woman to win an individual Olympic gold medal in swimming, is well known for her inspirational message on the importance of representation and inclusion.
For more information, go to camp.com/yourstore.
— Ally Stock Market Investing Challenge: In collaboration with BetterInvesting, the Thurgood Marshall College Fund and the Association of Latino Professionals for America (ALPFA), Ally Invest will help Black and Hispanic college students experience firsthand how to navigate the stock market with the launch of the Ally Investing Challenge.
Kicking off April 20, the company highlighted the students will participate in an online simulation of the global capital markets provided by the SIFMA Foundation to test their investing skills.
In addition, Ally Invest and BetterInvesting experts will share stock market lessons with students during classes over the course of five weeks. The program will culminate with each of the students winning funded trading accounts at Ally Invest Securities to begin growing their futures.
Each of these programs advance Ally's strategy, revealed last fall, to take a different approach to improving financial literacy rates.
"We've learned from a host of consumer campaigns and programs over the years that games, competitions and other highly-interactive and immersive experiences really work at drawing people in and keeping them engaged for longer periods of time," said Andrea Brimmer, chief marketing and public relations officer at Ally.
"We want to apply that important consumer insight to improve the process of financial learning. Over the course of a lifetime, people work very hard for their money. We want to do everything we can to help them understand how to make their money work harder for them," Brimmer went on to say.