AFSA leader cites 5 examples why CFPB is 'ripe for reform'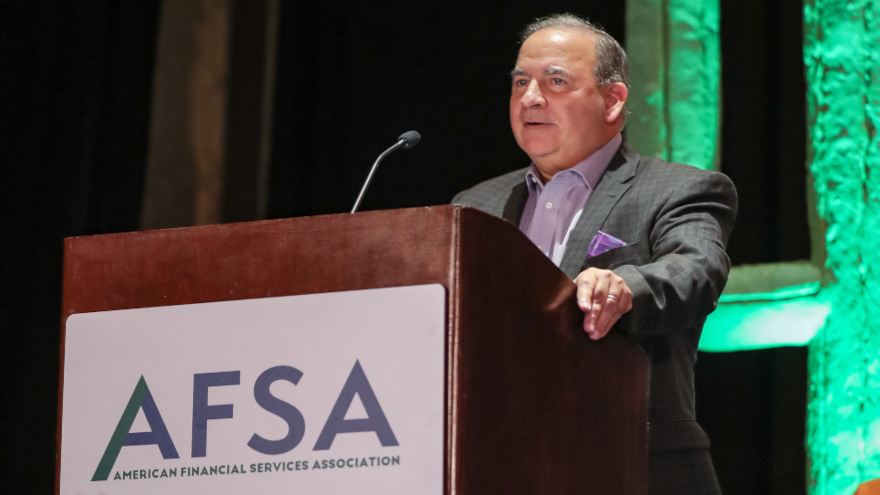 American Financial Services Association president and CEO Bill Himpler testified on Thursday during a hearing hosted by the U.S. House Subcommittee on Financial Institutions and Monetary Policy. Himpler made a case for why the Consumer Financial Protection Bureau is "ripe for reform."
In his prepared opening statement sent to SubPrime Auto Finance News, Himpler told lawmakers, "When the CFPB was created, it accepted the mandate to 'make consumer financial markets work for consumers, responsible providers, and the economy as a whole.' Recent actions, and inactions, suggest that the bureau has veered from its mission.
"Instead of making a concerted effort to protect the American consumer, the bureau has ignored economics, legislation, bad actors, and its own rulemaking process and instead pursued polices that will limit consumer credit access," Himpler continued. "When this occurs, those Americans most in need of financial help will be the ones hurt. They will be left vulnerable to underregulated creditors or perhaps no creditors at all, and I am unsure which is worse."
Himpler then articulated five examples of what AFSA sees as the bureau's overreach. He said each example "could have detrimental effects on how safely an American consumer can access credit, and collectively could throw the entire consumer credit market into disarray."
The examples included:
—The CFPB seeks to impose limits on arbitration, despite its own study showing that arbitration benefits consumers.
—The bureau's focus on press releases and rhetoric over rules means struggling consumers remain just that struggling.
—The CFPB is using regulation by enforcement to change the decades-old Truth in Lending Act (TILA) with little concern for harm to American consumers.
—Regulation via press release can have serious consequences for consumers.
—The CFPB's misinterpretation of the Military Lending Act (MLA) would harm servicemembers.
"The American economy continues to emerge from the crisis caused by the COVID pandemic, and like other industries there are lessons to be learned from that shared experience over the past several years," Himpler told lawmakers.
"For the consumer credit market, one lesson was just how important access to credit is for consumers to stay in their homes and on the road with their vehicles, to keep businesses open, or to cover unexpected expenses," he continued. "AFSA and its members are committed to serving consumers in a well-functioning marketplace. We at AFSA agree with director (Rohit) Chopra that, 'Markets work best when rules are simple, easy to understand, and easy to enforce.' We encourage the director to follow his own words.
"Transparency and accountability are crucial to ensuring lending institutions maintain and grow access to credit for American households." Himpler went on to say. "Without understanding the expectations of regulators creditors will seek to limit risk and tighten access to credit, thus increasing costs for borrowers, threatening a well-functioning consumer credit marketplace and the worthy goal of economic opportunity for all."