ARA looking for unity during 'another year of turbulence'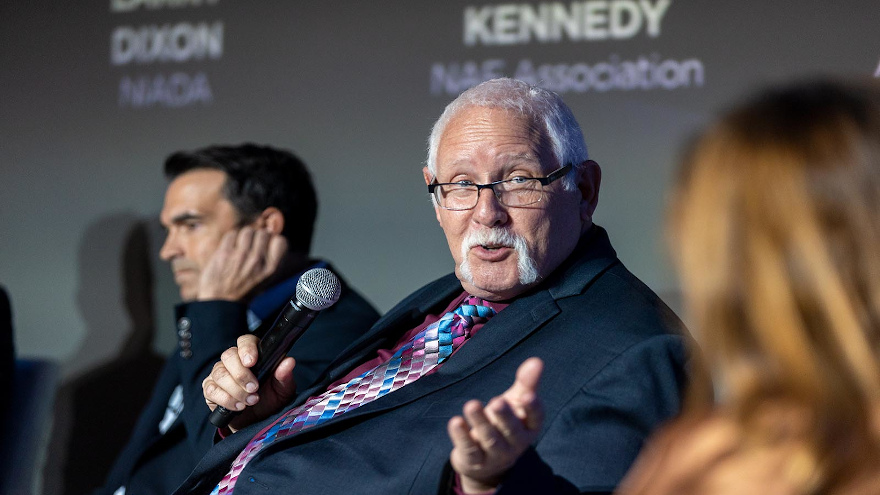 IRVING, Texas -
American Recovery Association president Dave Kennedy directly opened a message to repossession agents, finance companies, forwarders and other service providers by saying: "This year is going to be another year of turbulence in our industry."
While auto defaults have risen for six months in a row, the last auto default reading before the pandemic was declared stood at 0.89% in February 2020, which is 50 basis points higher than what the metric was at the close of last year.
Even as repo volume slowly returns to more traditional levels, Kennedy reiterated the message he's often conveyed as ARA president.
"I know many of you are tired of Kennedy singing the same tune, but let's pay attention to the success agencies in Florida are having because they eliminated fragmentation and realized the truth that working unified is the only way to get results," Kennedy continued in that industry message.
"So, I am once again reaching out to other leaders to stop the 50 years of negativity embrace the concepts of collaboration and unification and join together to change our world," he added.
Kennedy pointed out another endeavor that's looking to bring change to how repossessions and recoveries unfold — the Repo Alliance — the grassroots fund-raising and lobbying effort started nearly two years ago to have representation in Washington, D.C.
"The voice Repo Alliance has given us on the Hill has calmed the fires and has now opened the door for our industry to go from a defense posture to an offensive position," Kennedy said. "We all know it's the offense that puts the points and the big W on the board. Business has still been slow for many of us, but dig deep and support us/you through the efforts of the alliance."
Kennedy also mentioned change is happening with one of ARA's events, the North American Repossessors Summit (NARS). It's on tap for June 21-22 in a new location, the Omni Interlocken Hotel in Denver.
ARA is offering early-bird discounts on registration through the end of January. More details can be found at reposummit.com.