AutoPayPlus hires another former EFG Companies executive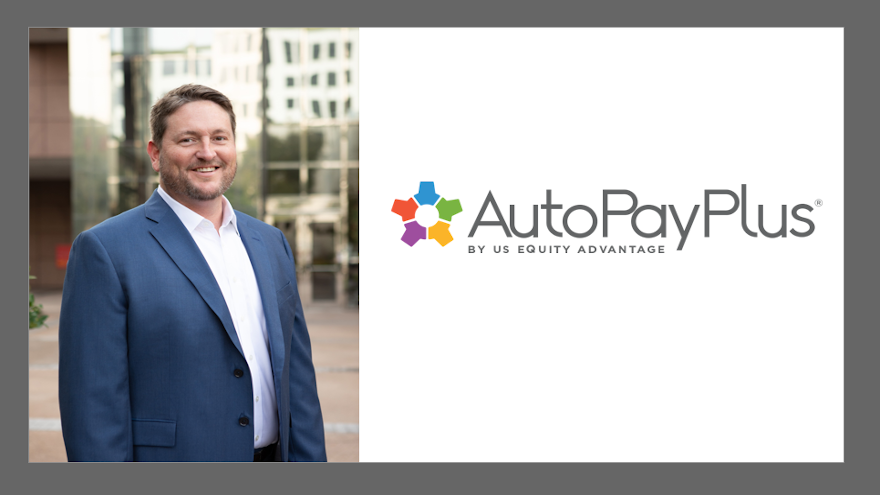 ORLANDO, Fla. -
Another executive who spent time at EFG Companies now is a part of the leadership team at AutoPayPlus by US Equity Advantage.
The provider of biweekly payment processing announced through a news release on Monday that Hollis Goode has joined the company as national sales director.
With 20 years of experience in automotive finance and business development, Hollis joins newly appointed chief sales officer John Stephens to lead the company's sales force for continued record growth.
Goode previously worked alongside Stephens at EFG Companies where his 16-year career most recently included serving as regional vice president where he developed goals, strategic plans and company policies, and assisted in decisions on the direction of multiple companies, including dealer services.
Goode's career also includes director of finance positions with several dealership groups in Texas.
"Hollis brings to AutoPayPlus a proven talent for building relationships and skill sets with dealers in the field; an ability that will undoubtedly be a huge factor in helping our dealer partners raise their level of performance," AutoPayPlus chief executive officer Robert Steenbergh said.
"It's an added bonus that Hollis and John have worked together for more than a decade building a top-notch, well-oiled working relationship to now lead our sales team," Steenbergh continued.
Goode added, "I was impressed with AutoPayPlus' operational focus on client support and customer satisfaction, and the opportunity to work with John again was a plus.
"We're both looking forward to tapping the potential for future growth that awaits our team," Goode went on to say.