AutoPayPlus rallies behind employee's project to honor fallen military personnel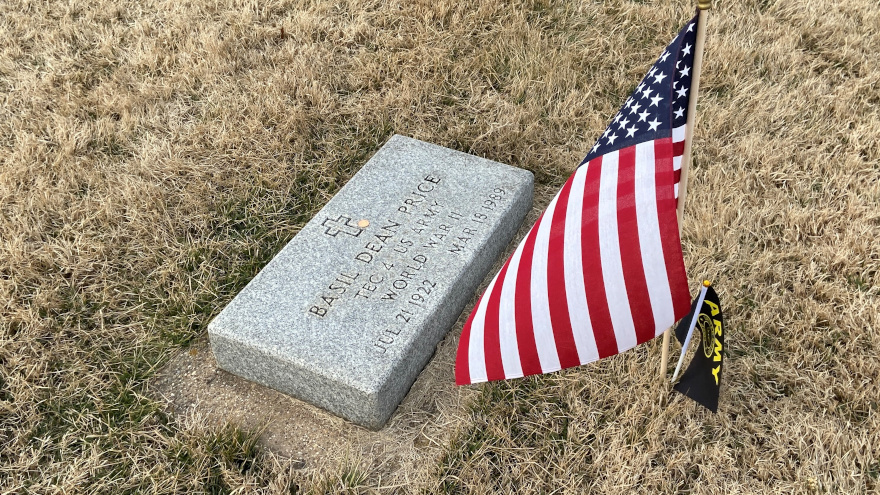 Ahead of Memorial Day weekend, AutoPayPlus recapped the tribute one of its employees has done during the past year to honor deceased members of the military.
A few years ago, Jedd Price learned that a penny left on a soldier's gravestone means someone visited them; a custom that dates back to the Roman Empire.
The member support specialist for AutoPayPlus began honoring that tradition last year, placing a penny on the graves of 1,000 soldiers for Memorial Day, and his Pennies for Veterans project was born.
Price was inspired by his two grandfathers, great-grandfather and several other family members who served in the military.
"I was home for a couple months in 2020 in the midst of the pandemic. It was around Memorial Day, and I noticed my grandpa's grave was very dirty, so I cleaned it up to give him back an honorable tombstone showing his record of service," Price said in a news release. "Then, I remembered the whole thing with the coins and placing them on the grave of a military veteran meant something."
Back in Orlando, Fla., where AutoPayPlus is headquartered, Price set a goal of honoring 100,000 veterans and reached out to his coworkers for financial support in the form of pennies. When AutoPayPlus chief executive officer Robert Steenbergh learned about the project, he challenged his staff to get on board.
"We need pennies — lots and lots of pennies. Apparently, they're harder to come by than any of us, except perhaps Jedd, could imagine," said Steenbergh, who sweetened the pot by offering to personally pay $500 to whoever brought in the most pennies.
The staff donated 41,000 pennies, according to the news release.
Since then, Price has visited cemeteries in seven states from Florida to Illinois, averaging 2,700 graves per weekend. He makes it a point to visit the states' National Cemeteries which allow him to find the most veterans' tombstones.
Coming full circle, Price completed his goal in January by placing his 100,000th penny on the grave of his grandfather, Basil D. Price, a veteran of the U.S. Army during World War II.
Price's next goal is to launch a YouTube channel focused on stories of the veterans he's honored and conversations with living veterans about their time in the military. And he'll also continue to lay pennies, but not at nearly the same volume.
"It's fitting that Jedd is a customer care agent," Steenbergh added. "I'm so impressed and humbled by his endeavor. Thank you, Jedd, for reminding us in a very busy world what's actually important."