Carvana rolls out co-signer option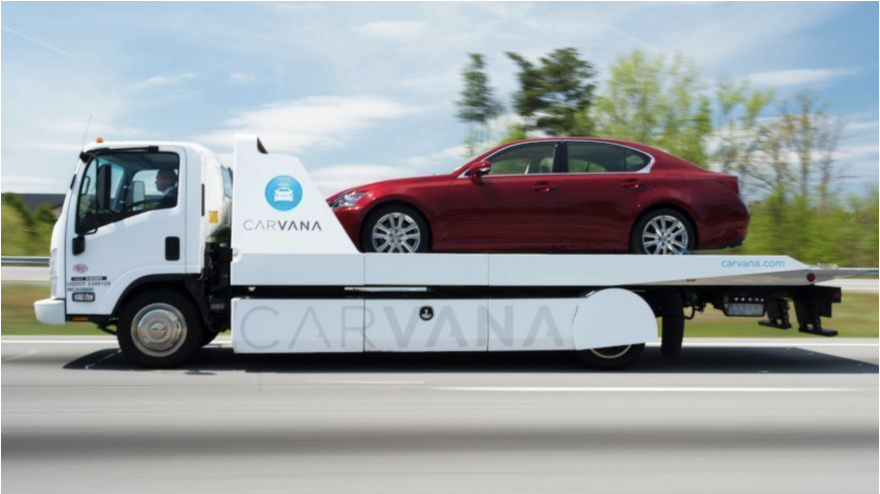 What's often been done in special finance departments at physical dealerships now is being leveraged by Carvana — at least in South Carolina.
The online used-vehicle retailer said this week that to make its vehicle financing qualification process easier for South Carolina residents, those potential buyers now have the option to add a co-signer during the application process.
Carvana said co-signer financing is available to qualified South Carolina customers and will soon launch in additional states.
By adding that co-signer, Carvana said those customers who qualify may unlock more attractive financing offers, including lower down payments, lower interest rates, or lower monthly payments.
Customers can apply alongside their co-signer and include the co-signer's information on Carvana's website or app. Carvana shared the experiences of one customer via a news release.
"It was simple and convenient, and allowed us to lower our monthly payments," said Amy, a resident of Charleston, S.C. "I called my husband while he was at work and he went online and signed the documents. The experience was so easy and only took about 20 minutes."
If eligible customers want to move forward with the co-signer option, Carvana collects driver's licenses and other documents from both individuals and schedules a delivery where both individuals must be present to check out the new ride.
"Since day one, Carvana's core values have guided our mission of creating a better car buying and selling experience for people and we're thrilled to launch our co-signer offering during a time when the opportunity to help customers is bigger than ever," Carvana founder and chief executive officer Ernie Garcia said in the news release.
"As we continue our work to improve and modernize the automotive experience for people, this feature provides the opportunity to qualify for lower payments, lower interest rates, or less cash upfront which helps in this economy," Garcia went on to say.