CBA responds to Biden's characterizations of 'junk fees'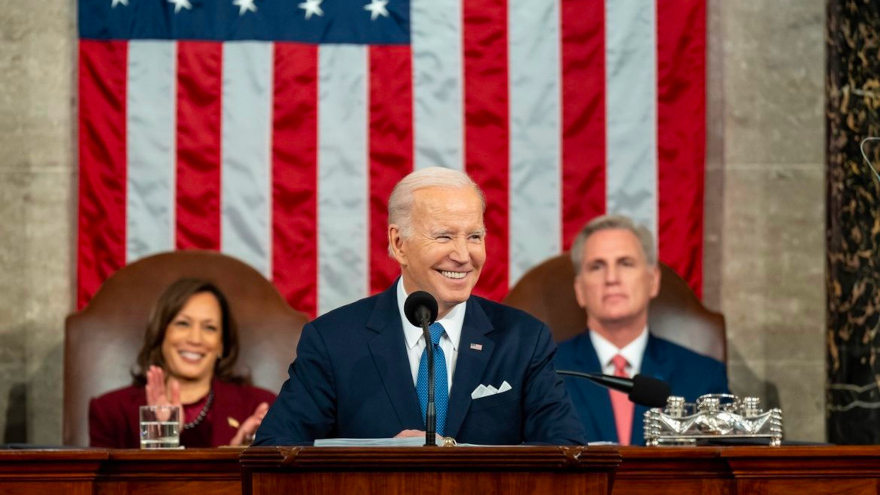 Consumer Bankers Association president and CEO Lindsey Johnson offered a pointed response to a specific part of President Joe Biden's State of the Union address given on Tuesday night.
It all had to do with what Biden referred to as "junk fees."
The president told the nation: "Junk fees may not matter to the very wealthy, but they matter to most folks in homes like the one I grew up in. They add up to hundreds of dollars a month. They make it harder for you to pay the bills or afford that family trip," Biden said.
"I know how unfair it feels when a company overcharges you and gets away with it. Not anymore," he continued and then referenced the Junk Fee Prevention Act, which the White House predicted as potentially saving consumers as much as $9 billion a year in late fees.
After listening to the president, Johnson offered these remarks through a news release.
"As the nation continues to grapple with ongoing economic headwinds, consumers are spending more and making less. According to a recent survey, nearly 70% of workers are unable to cover an emergency $400 expense with savings alone. Continuing to conflate fees charged by banks to extend credit to consumers, with those in other sectors of the economy, fails to recognize the fact that banks operate in the most competitive, well-regulated industry in the world and are required by law to provide clear disclosures aimed at empowering consumers to make informed financial decisions," Johnson said.
"Further, these statements do not reflect the reality that Americans today rely on bank products and services more than ever to meet their needs – whether to pay their rent, fill up their gas tank, or simply put food on the table," she continued.
"Instead of mischaracterizing an entire industry, policymakers across the ideological spectrum should work in tandem with banks to find durable solutions to the economic challenges we face as a nation, including expanding consumers' access to the financial tools they demand and deserve. Together, we can make a meaningful difference in the lives of all those who are counting on us," Johnson went on to say.