COMMENTARY: Near-term, special-finance outlook after frigid start to 2021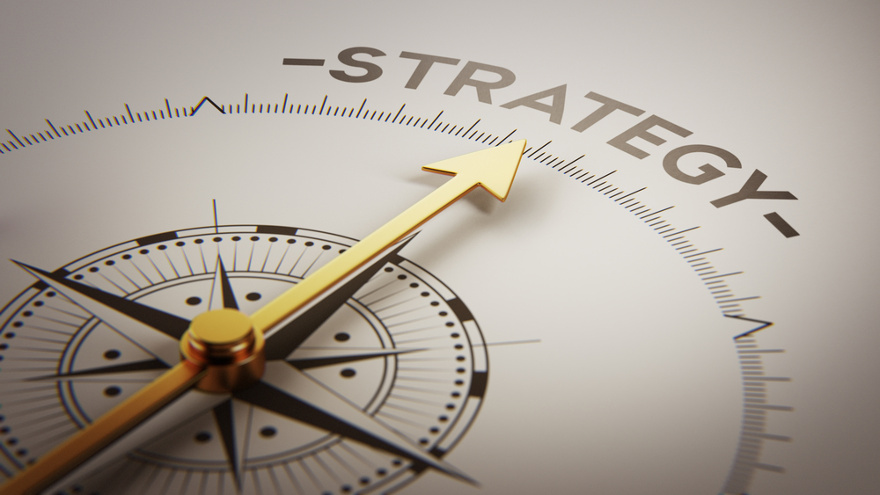 IRVINE, Calif. -
America recently was under the Great Freeze of 2021, which lasted more than two weeks. Millions were without power. Businesses and schools were shuttered. Power grids strained under a brutal arctic assault. This will without a doubt negatively affect business output and the economy for the first quarter of the year, the automotive retail marketplace included.
There's not one automotive economic forecaster — not J.D. Power, Black Book, Cox Automotive or industry analyst — that predicted that large swaths of the U.S. economy would be hampered, if not shut down, by severe winter weather during February. Despite the most detailed data analysis and astute predictions, there are always unforeseen events that will affect businesses and the economy.
This past year, hopefully, will be the biggest unforeseen event with dramatic negative social and economic effects this country will see in a several generations. A new virus spread from Asia, circled the globe and left tens of millions ill, thousands dead and economic devastation and dramatic change in its wake.
Despite unforeseen events, successful businesses use the best information available to prepare for the future. Business leaders hone the skills of their managers and employees, set goals, demand accountability, and, importantly, make adjustments when conditions change.
Market conditions dramatically changed last year, but businesses, especially those in the automotive retail sector, new and used, responded as best they could and met with some successes, according to industry analysts. U.S. car and truck sales fell to 14.4 million units in 2020 over 2019, a decline of about 15 percent. That would have been seen as disastrous in a typical year, but because of government and Federal Reserve intervention the detrimental effects were bad, but not devastating.
In fact, December sales ended the year on high note with 1.65 million new cars and trucks being sold. Used-vehicle sales, TrueCar stated, ended 2020 down just 6% from 2019 at 34.4 million. Not bad given a global pandemic with some states shuttering all retail sales completely for two months.
What happened to keep car sales occurring and dealerships afloat? Government intervention in the form of its Paycheck Protection Program, granted millions of dollars to keep employees paid and the lights on for millions of small businesses. The Federal Reserve made huge infusions of capital available to assist major corporations. In short, government, business, and the financial sector made adjustments when the unforeseen occurred.
Businesses, especially the automotive retail sector, responded by creating safer work environments. They instituted a policy of appointments rather than encouraging walk-ins. They developed protocols for disinfecting work areas and vehicle inventory. They implemented modern digital retailing policies and procedures. While many of the "online" retailing services were available, the pandemic forced dealers to adopt them far sooner than was anticipated.
The permanent effects on the auto industry include dealers and consumers who have embraced so-called digital sales. Online trade-in evaluations and e-contracting has become far more commonplace. "Digital" sales were not allowed in every city when economic shutdowns first occurred in March 2020, but once restrictions of "online" sales were lifted, the new-car industry saw a 300-400% increase, according to J.D. Power Data. Used-car retailers have been slower to adapt, but it is occurring in this sector as well.
Sales of new and used cars should improve significantly this year over 2020, again barring unforeseen circumstances. Dealers, government, and consumers are better prepared to handle the social and economic issues even as the pandemic continues. Outlooks by industry analysts look at the widespread roll out of Covid-19 vaccines, recent declines in new cases and hospitalizations, and lessons learned by citizens and their governments, have put this country in a place that is ready to get back to work at full throttle.
Government and the federal reserve will continue to support the U.S. economy and the American citizens that power it. Already the government has pumped $4 trillion in pandemic relief to businesses, state and local governments, and individuals. An additional $1.5-$1.9 trillion is expected later this spring. They are spending vast sums of money to protect the world's largest economy that had a GDP of $21.43 trillion in 2019. In comparison, that is more than 10 percent larger than the GDPs of China and Japan combined that same year.
And that is good news for the automotive retail sector. The Internal Revenue Service recently opened up taxpayer filings for 2020 on Feb. 12. This comes on the heels of additional Stimulus payments of $600 in January. There's a strong likelihood that taxpayers earning up to $75,000 per individual, $150,000 per couple, and dependents will receive an additional $1,400 if the new Biden Administration is able to get a $1.9 Trillion Stimulus Bill passed through Congress.
If you add up the tax refunds many Americans get for the Earned Income Tax Credit and the Child Tax Credit to the already paid and proposed direct stimulus payments, millions of American families will have received up to $13,000 by mid-April.
For the buy-here, pay-here and deep subprime finance markets, this bodes very well. BHPH customers especially don't make impulse purchases when it comes to getting a new car. They get a new vehicle because their circumstance changes. They get a vehicle when their vehicle has died, they are adding a new family member, they get a new job and must commute further. Necessity is a key driver. And the need is always there, and now that need comes with additional wherewithal.
Inventory prices remain high. Black Book reports 2020 ended with used wholesale prices at elevated levels. With economic patterns (including the automotive market) driven by the pandemic, normal seasonal patterns (e.g. 2019 calendar year) in the wholesale market were not observed for most of the year. This is similar to 2009 at the end of the Great Recession. So far, the 2021 spring market arrived about seven weeks earlier than during a typical pre-COVID year. This is likely the result of dealers understanding that their clients will have more liquidity thanks to stimulus payments and tax refunds, so are willing to pay more at auction in anticipation of larger down payments from their clients.
So as Americans climb out of a colder and snowier winter than usual, and the lasting effects of a global pandemic, the U.S. economy, and the automotive retail industry, in particular is poised to come back strong in 2021. Unless, of course, something unforeseen occurs.
David Meyer is the president of Advantage GPS, an industry leader in the automotive telematics and analytics industry. Named one of Industry Era's 2019 Best CEOs, he has more than 28 years of automotive retail, finance and telematics experience. He has been a dealer principal, manager, and understands the challenges and opportunities faced by today's modern automotive retailers. Learn more about Advantage by contacting the company at (800) 553-7031, https://advantagegps.com or info@advantagegps.com.