COMMENTARY: FTC continues its active regulation of dealers by rules and consent decrees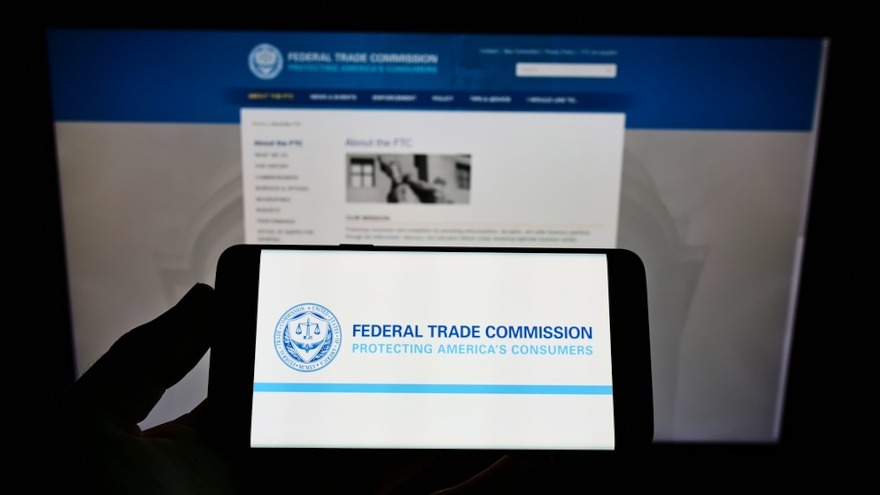 The Federal Trade Commission (FTC) seems to be in full assault mode when it comes to regulating auto dealers. It is doing so by proposing new rules and by entering consent decrees with allegedly offending dealers.
And 2022 has been a banner year for both.
In March, the FTC entered into a consent decree with an eight-store dealer in Illinois. The FTC required the auto dealer to pay $10 million, the largest amount an auto dealer has ever had to pay to settle an FTC claim. The FTC alleged multiple wrongdoings by the eight dealerships including deceptively saddling customers with unwanted voluntary protection products (VPPs) and committing "disparate impact" credit discrimination by charging minorities higher rate participation and higher prices for VPPs even if there was no intent to discriminate
In October, the FTC entered into a consent decree with another dealership group located in suburban Washington, DC making many of the same charges. In this case, the dealer and its president and vice president personally agreed to pay more than $3.3 million to settle the FTC's charges. As in the Illinois case, the FTC alleged that the dealership deceived consumers by tacking hundreds to thousands of dollars in "illegal junk fees" onto car prices and for discriminating against Black and Latino consumers with higher financing costs and fees. Disparate impact credit discrimination was again cited.
In the October action, the FTC alleged that the dealer regularly advertised certified, reconditioned, or inspected cars at specific prices, but then added extra certification, reconditioning, or inspection fees that it falsely claimed consumers are required to pay. The FTC also claimed that Black and Latino consumers paid on average about $291 and $235, respectively, more in interest than non-Latino white consumers did. It also alleges that Black and Latino consumers paid on average an extra fee 24 percent and 42 percent more often, respectively, than non-Latino White consumers.
The FTC defines "junk fees" as "unfair or deceptive fees that are charged for goods or services that have little or no added value to the consumer, including goods or services that consumers would reasonably assume to be included within the overall advertised price." It is unclear who would make this interpretation and what would be necessary to defend a fee to the FTC.
The FTC has also been active on the rulemaking front. In June, it issued a proposed Trade Regulation Rule affecting auto dealers. The proposed rule was styled to ban junk fees and bait-and-switch advertising tactics. A dealer would have to disclose in advertising and communications a true "offering price" for a vehicle that would be full price a consumer would pay, excluding only taxes and government fees. With this proposed rule, the FTC appears to be particularly pushing the elimination of junk fees, bait-and-switch ads, add-ons with no value, worthless aftermarket product, and mew disclosures to purportedly level the playing field.
The Trade Regulation Rule would also prohibit dealers from charging consumers "junk fees" for fraudulent add-on products and services that provide no benefit to the consumer such as "nitrogen filled" tires that contain no more nitrogen than normal air. The proposal would prohibit dealers from charging consumers for an add-on without their clear, written consent and would require dealers to inform consumers about the price of the car without any of optional add-ons.
In October, the FTC indicated its intention to publish a rule banning junk fees and other practices. The Rule targets unnecessary charges for worthless, free, or fake products or services; unavoidable charges imposed on captive consumers; and surprise charges that secretly push up the purchase price. One way the FTC described these fees was as follows:
Consumers can experience junk fee shock when companies unexpectedly tack on mystery charges they did not know about, consent to, or factor into the purchase. Companies might hide these fees in the fine print, cram them on at the end of a purchase process, or use digital dark patterns or other deception to collect on them. Some companies might claim that they do not charge any fees and then add on fees after the purchase or sign up.
In taking these actions, the FTC made unsupported broad generalizations about auto dealer behavior and undertook to expand its authority under Section 5 of the FTC Act which prohibits unfair and deceptive practices (UDAPs). The FTC claims that disparate impact credit discrimination is a UDAP. This ignores the law where the Equal Credit Opportunity Act (ECOA) is the only federal law on credit discrimination and the U.S. Supreme Court indicated in a 2015 opinion that statutory language like that which appears in ECOA does not support disparate impact but only intentional discrimination.
In taking these actions, the FTC appears to be usurping the legislative process that our Constitution provides to the Congress. The FTC also interprets laws — a power the Constitution confers on the judiciary — to expand its authority in a way that no Court has done The FTC knows that no auto dealer is going to finance a costly lawsuit to strike down its interpretations and there don't appear to be any trade associations willing to take on the battle either.
With three Democrats and only one Republican on the FTC pending a further Republican appointment, these punitive interpretations and actions show no signs of slowing down. Be careful in advertising to advertise only legitimately available vehicles and indicate the number available on the advertised terms. Don't promise credit approval. A menu is still the best tool to obtain the consumer's understanding and acceptance of voluntary protection products. Be careful with fees you cannot defend as legitimate. Can you support your doc fee in relation to the administrative cost of generating documents to close and finance a deal?
This would be a good time to have your attorney or compliance professional review your website, ads, and social media along with your policies and practices on fair lending, discrimination, and fees. Don't become the next victim of the FTC's wrath.
Randy Henrick is an auto dealer compliance expert who provides compliance consulting services to dealers directly at Ignite Consulting Partners, www.ignitecp.com. Randy served for 12 years as Dealertrack's lead regulatory and compliance attorney and wrote all Dealertrack's Compliance Guides while there. Randy audits deal jackets, writes, and reviews compliance policies, acts as an expert witness in litigation, and does training for dealers on auto finance compliance and procedures. Email Randy directly at randy.henrick@ignitecp.com.