COMMENTARY: Reviewing latest CFPB consent order related to repossession procedures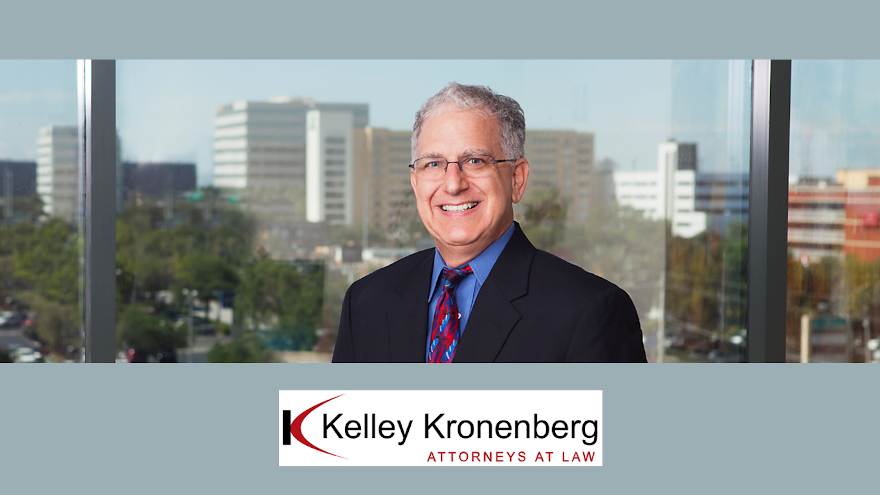 TAMPA, Fla. -
The Consumer Finance Protection Bureau recently entered into a consent order with a national lender regarding certain practices related to vehicle repossession. Since the CFPB appears to generally "regulate by enforcement," lenders can learn valuable lessons by reviewing the CFPB's consent orders.
In this case, the CFPB found that lender violated the Consumer Financial Protection Act of 2010 (CFPA) by engaging in a "unfair, deceptive, or abusive act or practice." The CFPB assessed significant fines and required remediation steps be taken. This article will summarize the consent order.
The first thing learned is that two of the primary violations cited by the CFPB were not actions taken by lender at all, but made on its behalf by third-party service providers. This emphasizes how important it is for lenders to carefully scrutinize the policies and actions of these third-party vendors.
The following four actions were deemed by the CFPB to violate applicable statutes:
1. Wrongfully repossessed vehicles, despite having agreements in place with consumers to prevent repossession.
2. Through repossession agents, kept personal property located in consumers' vehicles at the time of repossession and would not return that personal property until consumers paid a fee for its storage.
3. Through its service provider, deprived consumers making auto-loan payments by phone of the ability to select a payment option with a significantly lower fee than the one they were charged.
4. Made a deceptive statement in its agreements to extend consumers' auto loans that appeared to limit consumers' bankruptcy protections.
The consent order provides details of these violations:
1. Wrongful repossessions.
The lender repossessed vehicles of hundreds of consumers who had:
—Made payments that decreased their delinquency to less than 60 days past due
—Made and kept promises to pay
—Made promises to pay by a future date that had not yet passed
—Agreed to extension agreements
Each of these actions taken by consumers should have prevented repossessions. The CFPB noted that as a result of lender's wrongful repossessions, consumers lost the use of their vehicles which caused hardships such as missed work, expenses for alternative transportation, repossession-related fees, detrimental credit reporting and vehicle damage in the repossession process.
2. Withholding personal property in repossessed vehicles.
In many cases, consumers' vehicles contain the consumers' personal property (e.g. children's car seats, college textbooks and prescription sunglasses). The lender's third-party repossession agents in many instances imposed fees on consumers for holding personal property contained in repossessed vehicles. These repossession agents often refused to return consumers' personal property unless and until the consumers paid the fees. The lender was aware that its repossession agents often refused to return consumers' personal property until after the consumers paid the up-front fees.
The also represented to some consumers that it had no control over the fees repossession agents charged, but in some instances the lender directed repossession agents to have repossession agents lower the fees charged to consumers. The CFPB found LENDER liable for the actions of its repossession agents.
3. Fees for making payments
The lender permits consumers to make account payments online, telephonically, by mail, or through an auto-debit program. The lender engaged a third-party payment processor to handle consumer calls regarding telephonic payments and to process those payments. This payment processor handled millions of payments for the lender.
The payment processor's agents spoke to consumers on the lender's behalf to obtain payments on the lender accounts. The payment processor charged the lender's consumers $5 for payments by electronic check or in-network debit card payments, but charged more than twice the amount for credit-card and out-of-network debit-card payments. Some of the lender's consumer-facing materials, such as billing invoices, stated that "transaction fees may apply" for telephonic payments; however, none of their consumer-facing materials disclosed the fee amounts for telephonic payments, or the considerable price difference between available methods of payment by phone.
The lender's third-party phone-payment processing vendor also failed to tell consumers about significant differences in the fees. As a result, the CFPB found that the actions of the lender, through its third-party service provider, were deceptive and deprived consumers of the ability to choose pay-by-phone options with significantly lower fees.
4. Extension agreement suggests customers cannot file bankruptcy
An agreement to waive an individual's right to file bankruptcy is void as against public policy. The lender sent extension agreements or written confirmations of oral extension agreements including to numerous consumers which included the following language:
"As a condition of you making this request, you represent that you have not filed and agree that you will not file for bankruptcy protection within 120 days after the date of this correspondence, and that an extension is contingent upon the absence of any such filing. If you should so file for bankruptcy protection, then this agreement is void for misrepresentation, and we may seek payment of the extended payments as originally scheduled and may deem such payment to be in default".
The CFPB found this language in the lender's extension agreements created the impression that consumers could not file for bankruptcy. In fact, consumers could file for bankruptcy. The CFPB stated these statements are material because they were likely to affect consumers' conduct in executing the written extension agreement or considering whether to file for bankruptcy. The CFPB found that the lender's representations to the contrary were false and misleading.
The consequences: Actions required by the consent order
The CFPB imposed significant multi-million dollar monetary sanctions against the lender. In addition, the consent order requires the lender to do a number of things to remediate these violations by taking the following actions:
• Review its repossession assignment and cancellation process and implement additional system or employee controls and adopt reasonable policies and procedures to avoid wrongful repossessions.
• Review its process for monitoring and addressing system-error messages related to cancelling or holding a repossession and develop and implement any changes necessary to ensure errors are flagged and responded to in a timely manner.
• Track all future wrongful repossessions.
• Conduct a quarterly review of any wrongful repossessions that occur to identify any patterns or practices which need to be addressed.
• Adopt reasonable policies and procedures to remedy instances of future wrongful repossession.
• Provide consumers with remediation for such wrongful repossessions, including waiver or refund of all repossession-related fees, correction of the consumer's credit report, and a refund of actual costs incurred for both loss of use of the consumer's vehicle (such as alternate transportation costs) and other reasonable and verifiable consequential damages incurred by the consumer.
• Prohibit its repossession agents (through contract or otherwise) from charging personal property fees to consumers directly and demanding fees as a condition of returning personal property.
• When offering consumers the option to make account payments by phone, the lender (or its third-party service provider) must, on each call during which a consumer makes such a payment, clearly disclose to the consumer the fee for each method of making a payment by phone, before the consumer is asked which method they wish to use. Where the lender charges consumers fees to make payments via other channels (e.g., online portal, postal mail), the lender must disclose all fees for each method on its website or its monthly billing statements.
• Not misrepresent, or assist others in misrepresenting, expressly or impliedly that a consumer may not file for bankruptcy or any other fact material to consumers concerning their rights related to initiating a bankruptcy proceeding.
• Provide reports regarding its compliance with the terms of the consent order
Since its inception, the CFPB has been a powerful and feared regulator. Since the CFPB is an executive agency, it is uncertain who will lead the agency, or how the CFPB will handle rulemaking and enforcement actions in the next administration.
Nevertheless, we strongly recommend auto lenders review and implement policies regarding their payment and repossession procedures to take the findings in this consent order into account. The CFPB will expect lenders to do so.
Dennis LeVine is a partner in the Tampa., Fla., office of Kelley Kronenberg. He can be reached at dlevine@kklaw.com.