Cox Automotive cautious about taking 'sky is falling' approach with repossessions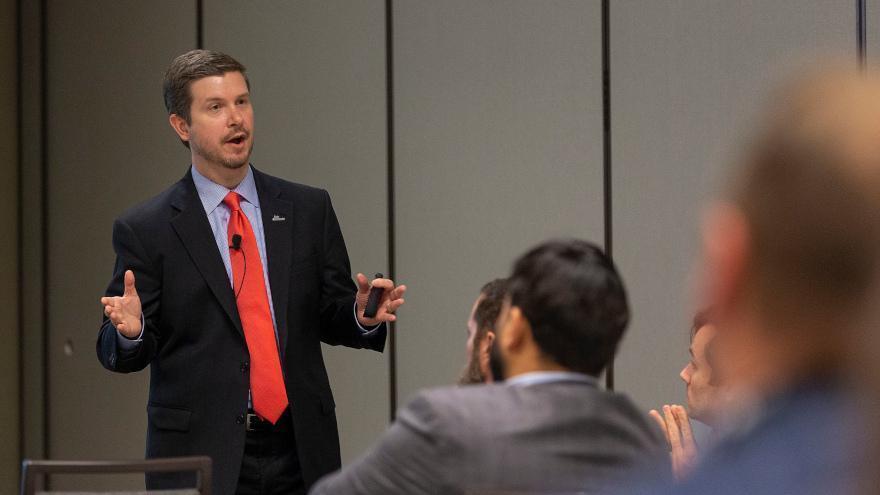 While acknowledging there has been some portfolio softening, Cox Automotive chief economist Jonathan Smoke cautioned about taking an approach "to create the view that the sky is falling."
Smoke explained his reasoning in a company podcast posted on Friday with Deshaun Sheppard, a lenders solution expert with Dealertrack.
"Yes, we are seeing a return to normalcy I would say overall," Smoke told Sheppard during the podcast. "But these days that return to normalcy is creating some, I would argue, misinterpreting or using statistics in a way that can be misleading, to try to create the view that the sky is falling, and bad times are ahead because we've really gone through some unprecedented times for the economy, the auto market and consumer credit.
"And 2021 was just an incredible year. That was a very strange base to be judging how things have been trending since," Smoke added.
According to data through January for the S&P/Experian Consumer Credit Default Indices, the auto default rate moved another 7 basis points higher to land at 0.94%.
The default rate now is higher than when officials declared the pandemic's arrival. In February 2020, the auto default rate stood at 0.89%, according to the database built by S&P Dow Jones Indices and Experian.
Even if finance company executives and managers look at those overall numbers — and perhaps along with the data generated by their own portfolios — Smoke emphasized how unique 2021 truly was for vehicle financing and retailing.
"We had record high vehicle values," Smoke said on the podcast. "Used vehicles appreciated that year substantially, and that resulted in a change of behavior that we would have seen. But at the same time, we had consumers who had been spending less through the pandemic receiving trillions in stimulus and seeing loan accommodations and the like, that ultimately all added together to having the lowest loan defaults in history. And as a result, we also had record low repossessions.
"So, as we start to move away from that abnormal year last year, we started to see an increase in some normal things happening and that included delinquencies, auto loan defaults and repossessions," Smoke continued. "But of course, I don't want to dismiss some of the increase that we've had as purely a return to normalcy because last year wasn't normal either. We had a 40-year high in inflation. That inflation was negatively impacting all consumers, but especially putting stress on lower income and lower credit quality consumers.
"We have seen, I would argue, more than a deterioration in delinquencies in 30- and 60-day delinquencies. But beyond that, we really haven't seen those delinquencies turned in to what is a normal level of defaults and repossessions. And we're not expecting this year to produce even 2019 similar default rates or repossession rates because the loan pool is a higher quality loan pool," Smoke went on to say.
"And, most loans still have more equity in them than they traditionally do. And as a result, we actually — if we avoid a recession — shouldn't see abnormal stress. But we are seeing increases simply because we're moving away from that very abnormal 2021," he added.
Should finance companies experience a swell of repossessions, Sheppard reiterated the value proposition offered through Dealertrack's Acclerated Title tool, which is a free upgrade for clients.
Sheppard is offering current and new clients the opportunity to learn more by connecting online.