Credit Acceptance's leadership changes & $27M settlement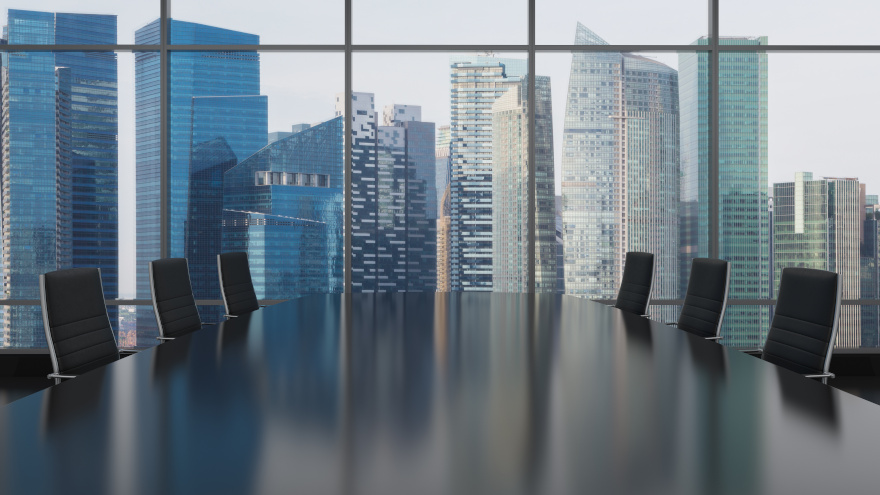 SOUTHFIELD, Mich. -
Credit Acceptance Corp. made two major announcements on Thursday afternoon; one involving top company leadership and the other in connection with a multi-million-dollar settlement with a state attorney general.
First, the finance company that specializes in subprime paper said that Brett Roberts, Credit Acceptance's chief executive officer and president and a member of the company's board of directors, will retire at the close of business on Monday.
Credit Acceptance continued in a news release that its board has unanimously elected and appointed the company's chief financial officer, Kenneth Booth, as the company's new chief executive officer and president and as a director, a move that will be effective Monday.
Meanwhile, contained in a filing registered with the Securities and Exchange Commission on Thursday, Credit Acceptance said it reached a settlement with the Commonwealth of Massachusetts and its attorney general in connection with a host of allegations.
The company estimated a probable loss of $27.2 million in association with the matter, all of which was recognized as a contingent loss during the first quarter.
More on executive moves
Roberts spent nearly two decades in the top leadership position at Credit Acceptance, which reversed its Q1 results, going from a consolidated net loss of $83.8 million, or $4.61 per diluted share, during the opening quarter of 2020, which was impacted by the pandemic, to consolidated net income of $202.1 million, or $11.82 per diluted share, during the opening quarter of this year.
"I think I speak for all at Credit Acceptance in saying that Brett's decision to retire came way too soon, but we are extremely grateful for his nearly 30-year commitment and loyalty to the company," said Tom Tryforos, the company's lead director.
"For the past 19 years, Brett served as the company's CEO," Tryforos continued in a news release. "Under his leadership, and with the support of the rest of the management team, we built a world-class company and culture with an intense and deeply-embedded focus on changing lives."
During Roberts' tenure as CEO, Credit Acceptance highlighted that adjusted net income per share grew at a compounded annual rate of 24.3% per year from $0.62 in 2001 to $38.26 in 2020, and economic profit improved from a loss of $3.2 million to a profit of $471.3 million over the same period.
The company added that Roberts' leadership propelled its GAAP net income per share to grow at a compounded rate of 21.6% per year from $0.57 to $23.47, and GAAP net income improved from $24.7 million to $421.0 million over the same period.
Credit Acceptance noted that Booth joined the company in January 2004 as director of internal audit. He was named chief accounting officer in May 2004 and chief financial officer in December 2004.
Beginning in August 1991 until joining Credit Acceptance, Booth worked in public accounting, including as a senior manager at PricewaterhouseCoopers.
"Ken Booth's appointment as CEO is a natural, evolutionary step. He is a highly respected and proven leader with deep knowledge of the company's business and we are very fortunate to have him as CEO. Under Ken's leadership, we are confident Credit Acceptance's business and culture will thrive for many years to come," Tryforos said.
Roberts echoed the assessment of Booth as well as the caliber of the executives guiding Credit Acceptance.
"The company is in good hands," Roberts said in the news release. "We have a remarkably talented senior leadership team. The seven executives that comprise the senior leadership team have over 140 years of combined experience at the company.
"Our board of directors includes three outside directors who have tremendous experience and wisdom and care deeply about our company," Roberts continued. "I look forward to watching the company's success under Ken's leadership."
And along with the actions involving Roberts and Booth, Credit Acceptance also announced a new board member who will join the group on May 3.
Vinayak Hegde will be joining the board as an independent director, prompting Roberts to say about Hegde, "whom I know and for whom I have great respect."
Hegde served as the president and chief operating officer of Blink Health for nearly a year, culminating in March.
Prior to that tenure, Hegde served as the chief marketing officer of Airbnb Homes. He was responsible for the growth and marketing of its global business, which grew to $4.8 billion in revenue and more than $38 billion in bookings during his tenure.
Previously, Hegde served as global chief marketing Officer at Groupon where he managed marketing, national sales and revenue management. He launched its brand campaigns and growth strategy, which grew to service more than 50 million customers worldwide with over 160 million Groupon app downloads. He led Groupon's acquisition of LivingSocial.com, an online marketplace for users to buy and share things to do in their city, serving as President after the transaction.
Before Groupon, Hegde spent more than 12 years at Amazon, where he served as general manager for Amazon Smile, Amazon Goldbox, the CRM program and all social media channels and led product and engineering for Amazon's traffic and marketing organization.
Hegde also sits on the boards of directors of LifeVantage and Gannett.
"We are looking forward to adding Vinayak to the board," Tryforos said. "His operational experience, coupled with his proven history of driving strategic growth, will be a benefit to both the board and management."
Additional details triggering settlement
In the other major company announcement, Credit Acceptance used that SEC filing to recap its journey to the settlement with Massachusetts.
Back on Dec. 4, 2014, Credit Acceptance said it received a civil investigative demand from the Massachusetts attorney general relating to the origination and collection of non-prime installment contracts in the state.
Then on Nov. 20, 2017, the attorney general sent Credit Acceptance a second civil investigative demand, seeking updated information on its original civil investigative demand, additional information related to the company's originations and collections, as well as information regarding securitization activities.
"In connection with this inquiry, we were informed by representatives of the office of the attorney general that it believes that the company may have engaged in unfair and deceptive acts or practices related to the origination and collection of auto loans, which may have caused some of the company's representations and warranties contained in securitization documents to be inaccurate," Credit Acceptance said in the newest SEC filing.
Fast forward to July 22, Credit Acceptance said it received a third civil investigative demand from the attorney general asking for updates on previously produced data and additional information related to the company's originations.
Then on Aug, 30, the AG served Credit Acceptance with a complaint filed in Massachusetts Superior Court in Suffolk County, alleging that the company engaged in unfair and deceptive trade practices in subprime auto financing, debt collection and asset-backed securitizations in the commonwealth in violation of the Massachusetts Consumer Protection Law, M.G.L. c. 93A.
Credit Acceptance indicated the complaint sought injunctive relief, restitution, disgorgement, civil penalties and payment of the commonwealth's attorney's fees and costs.
On March 15, Credit Acceptance said the court entered an order denying a motion by the company to dismiss four of the commonwealth's seven claims and granting in part and denying in part a motion by the commonwealth for partial summary judgment on three of its claims.
Finally, on Tuesday, Credit Acceptance said the company and the commonwealth reached an agreement in principle to settle this lawsuit, generating the contingent loss of $27.2 million in the first quarter, which reduced its consolidated net income and adjusted net income by $20.9 million, or $1.22 per diluted share.