Credit Bureau Connection receives investment from CapStreet Group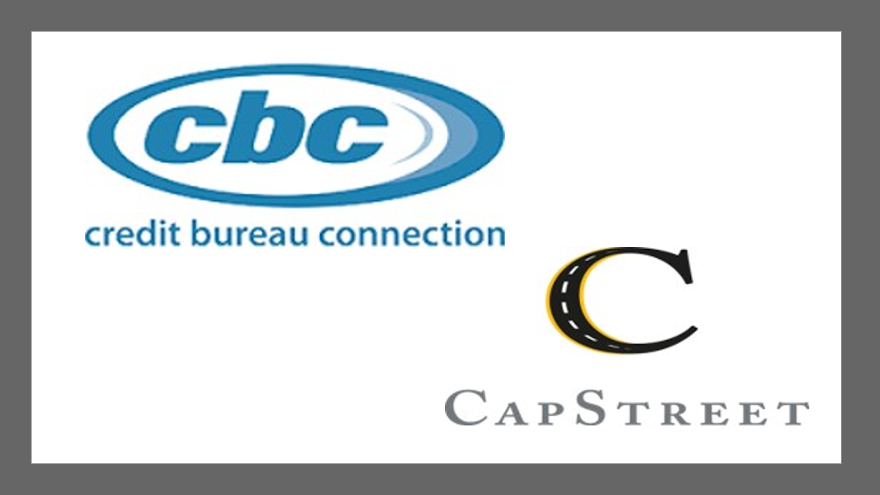 HOUSTON -
Investment funds continue to flow into all parts of the automotive industry, with a second development arriving in recent days having a connection to auto financing and retailing.
This week, the CapStreet Group — a 31-year-old firm that invests in software, tech-enabled business services and industrial business services companies in the lower-middle market — announced that it has completed the majority recapitalization of Credit Bureau Connection (CBC), in partnership with the founder and other shareholders.
CBC is the third investment for CapStreet V, LP, which has $500 million of committed capital.
CBC offers credit report and compliance solutions to the automotive and general consumer finance industries across the United States. The company looks to optimize and automate the consumer finance qualification process through an easy to use and secure software platform accessible to end users directly or via standard API protocols made available to its extensive network of software affiliate partners.
CBC pointed out that its products and solutions place a heavy emphasis on compliance and identity verification to support the credit application and credit report process. The company said its secure, cloud-based products can help auto dealers and finance companies meet compliance requirements.
"We've witnessed a transformation in credit and compliance, especially in the automotive industry, and CBC remains at the forefront with our ever-expanding offering of technology-driven products and services. We're excited to partner with the CapStreet team to help further accelerate our growth and market leadership" CBC founder Mike Green said.
"We have a collaborative and high-integrity culture at CBC with a mission to delight our customers by delivering one of the leading credit report and compliance solutions, and we are fortunate to have a partner that fully embraces our vision," Green continued.
The CapStreet team involved in the CBC investment included Adrian Guerra, Walker Kahle, Nico Gayle and Evan Harmon.
"We are excited to join forces with Mike and the CBC team as we seek to drive additional value for customers and partners through the continued expansion of CBC's credit compliance and analytics software platform," said Guerra, who is partner with CapStreet.
Rick Pleczko, who is chief executive officer of the CapStreet operating executive group and executive chair at CBC, added, "The CBC platform is recognized as one of the most innovative and feature rich in the industry. We're extremely pleased to help enable its future growth."
Portico Capital served as the exclusive financial advisor to CBC.
"Eric and the Portico team have been terrific partners to CBC," Green said. "From their pre-transaction diligence, guidance throughout the process, and ultimately helping us find the best partner and path forward, I can confidently say that they overdelivered on our expectations for the value an investment banking advisor could bring to our transaction."
Eric Denlinger is a partner at Portico Capital Advisors
"CBC has established itself as the leading innovator in automotive credit and compliance. It was a pleasure to work with Mike Green and his entire team throughout the transaction," Denlinger said. "The partnership with CapStreet will be a dramatic accelerator for the Company, and we are excited to watch the company's next stage of growth."
Willkie Farr & Gallagher LLP served as CapStreet's legal counsel, and Cadwalader Wickersham & Taft LLP served as CBC's legal counsel.
Also this week, Beekman Group, a private equity firm based in New York focused on building companies in the healthcare, consumer and the business services sectors, finalized a presence in the buy-here, pay-here industry.
Beekman announced that the firm has completed an investment in AutoManager to support growth and a recapitalization of the company.