Credit report availability & scrutiny grow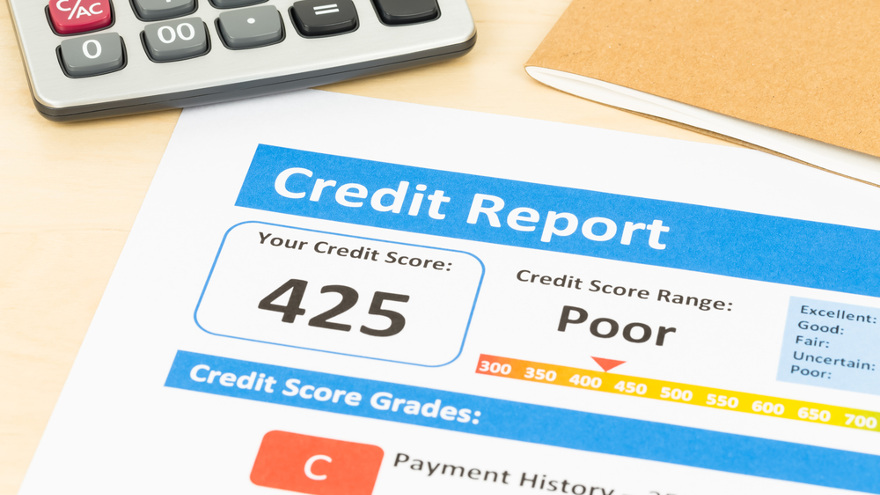 CARY, N.C. -
The three largest credit bureaus extended free weekly availability of credit reports for another year to help consumers across the country manage their financial health during the ongoing hardship caused by COVID-19.
However, the Consumer Financial Protection Bureau also is returning to the pre-pandemic level of intensity in monitoring the data and information furnishers send to the bureaus that eventually land in those credit reports.
The three nationwide consumer credit reporting agencies — Equifax, Experian and TransUnion — are extending free weekly credit reports to Americans for an additional year to April 20, 2022.
Under federal law, all consumers are entitled to obtain one free credit report every 12 months from each of the three national consumer reporting agencies, and under other special circumstances. At the start of the pandemic, however, the agencies increased the frequency to weekly for a one-year period to help Americans understand and manage their financial health.
Equifax chief executive officer Mark Begor, Experian CEO Brian Cassin and TransUnion CEO Chris Cartwright made this joint statement about the extension.
"Access to financial information and records on a more frequent basis helps people plan for their future while also taking care of the present. We strive to make credit more accessible and available to people every day and we hope continuing to make free credit reports available each week is helpful to consumers," they said.
The Consumer Data Industry Association (CDIA) recommended that individuals should review all items appearing in each section of their credit report. If an error is identified, they should contact the credit reporting agency immediately to initiate a dispute of that information.
"For consumers, ensuring that one's credit remains in good standing during this time goes beyond paying mortgages, auto loans, credit card bills and other financial obligations each month. Consumers should have the tools they need to be knowledgeable about their financial information. The extension of free weekly credit reports is another way for people to regularly monitor their finances," CDIA president and CEO Francis Creighton said in a statement.
Weekly credit reports can be requested at www.annualcreditreport.com.
Greater scrutiny from the bureau
Meanwhile, the CFPB announced it rescinded seven policy statements issued last year that provided temporary flexibilities to financial institutions in consumer financial markets including mortgages, credit reporting, credit cards and prepaid cards.
The bureau explained the seven rescissions — which became effective on Thursday — are designed to provide guidance to financial institutions on complying with their legal and regulatory obligations.
With the rescissions, the CFPB said it also is providing notice that it intends to exercise the full scope of the supervisory and enforcement authority provided under the Dodd-Frank Act.
Furthermore, the CFPB added that it is also rescinding its 2018 bulletin on supervisory communications and replacing it with a revised bulletin describing its use of matters requiring attention (MRAs) to effectively convey supervisory expectations.
In the statement made by the bureau specifically about credit reporting and references to the Fair Credit Reporting Act (FCRA), the CFPB said:
The statement expressed the bureau's recognition of the impact of the COVID-19 pandemic on the operations of many consumer reporting agencies and furnishers, including staffing and related resource challenges confronting consumer reporting agencies and furnishers and their counsel. The bureau has concluded that since release of this statement such circumstances have changed. Since March 2020 and over the course of the COVID-19 pandemic, consumer reporting agencies and furnishers, have adjusted operations by, for example, shifting to a remote mode of operation. As states and other jurisdictions have rescinded and modified stay-at-home orders over the course of the pandemic, the bureau has learned that many entities have resumed some level of in-person operations and, in many instances combined with more robust remote capabilities, have demonstrated improved business continuity.
With regard to the temporary flexibility announced in the statement, the bureau believes that consumer reporting agencies and furnishers have had sufficient time to adapt to the pandemic and should be able to regularly meet their obligations under FCRA and Regulation V. In addition, because the statement did not create binding legal obligations on the bureau or create or confer any substantive rights on external parties, it did not create any reasonable reliance interests for industry participants.
CFPB acting director Dave Uejio recapped that the rescinded policy statements were initially issued between March 26 through June 3
"We are now over a year into the disruptive and deadly COVID-19 crisis. The virus has affected industry as well as consumers, but individuals and families have been hardest-hit by the pandemic's health and economic impacts," Uejio said in a news release. "Providing regulatory flexibility to companies should not come at the expense of consumers.
"Because many financial institutions have developed more robust remote capabilities and demonstrated improved operations, it is no longer prudent to maintain these flexibilities. The CFPB's first priority, today and always, is protecting consumers from harm," he went on to say.