Dasceq's 4 top collections trends for 2022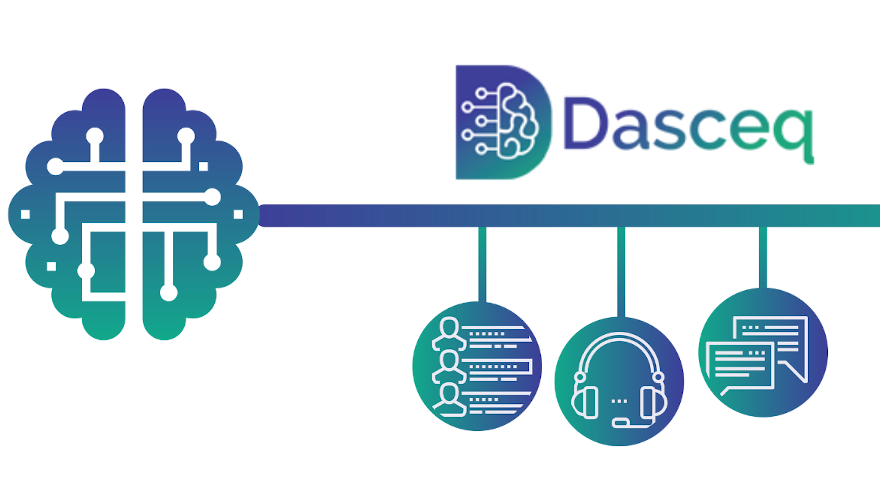 The first quarter of 2022 just finished, but Dasceq remains intrigued by a McKinsey survey from December 2020 that indicated almost 10% more people will use mobile banking technologies after the COVID-19 pandemic.
The firm that specializes accounts receivables and collections by leveraging artificial intelligence and other technologies said that trend is impacting the way debt collectors work now.
"Due to the COVID-19 pandemic, the world of collections has changed in the past couple of years," Dasceq said in a post distributed via LinkedIn on Friday. "Debt collection companies should go digital to remain competitive and meet changing customer expectations."
Dasceq discussed four trends it's projecting will manifest themselves throughout the year; beginning with that digital-first approach that finance companies and other credit providers should be taking when their customers become delinquent.
"The collection industry has been following the phone first approach for decades now, depending on the customer's availability and readiness to respond to the collection activity," Dasceq said. "Over the years this has created a poor customer experience which often becomes unpleasant, causing feelings of frustration, anger, and shame to the customer.
"Digital collection strategies have brought a positive change in lender's approach," the firm continued. "It has successfully engaged customers by cutting negative feelings and prompting the customer to understand that the lenders are there to help them. It has built a mutual bridge between customer and lender."
Next, again referencing back to the McKinsey survey about what individuals can do with their devices, Dasceq pointed out that customers often want self-serve options when it comes to account maintenance.
"Customers are increasingly choosing self-service platforms for debt repayment and banking in general because of the 24/7 availability, convenience and a sense of control over their finances anytime, anywhere," Dasceq said.
"As opposed to being bombarded with phone calls at inconvenient times, customers prefer emails or in-app notifications that gently remind them to make payments on time," the firm continued. "They can access their payment schedule and history or delinquent balance at any time and will know when they're due."
Dasceq referenced another portion of the McKinsey study, which mentioned that most debtors prefer to be contacted and respond to digital channels, while a small segment is more responsive to traditional contact methods. The firm said this tendency is not only driven by the ageing of the customer, but also by the amount of debt they owe.
As a result, Dasceq recommends that finance companies have a multichannel platform for customer service
"In general, low-risk borrowers and those with low delinquent balances preferred digital communication channels to conversing with bank representatives over phone calls," Dasceq said. "Those with delinquent balances preferred traditional contact methods. Three things are required to create an effective multichannel contact strategy: infrastructure, data analytics, and automation. Or one solution that combines all three."
Finally — and perhaps this isn't new in 2022 — Dasceq is seeing that finance companies need to find ways to deliver highly individualized customer service, especially when it comes to collections.
"The goal is to leverage various data sources to get a full picture of your customer, so you can tailor the service and communication to everyone," Dasceq said. "Furthermore, you can learn from the collected data about your customers to improve the decision-making processes.
"Personalized automation is also possible with data analytics," the firm continued. "With segmented customer lists, you can increase communication efficiency without sacrificing human interaction. By focusing on high-risk and defaulting debtors, your customer service team will be able to work more efficiently."
Dasceq closed its LinkedIn post by mentioning its platform for debt collection was designed to meet emerging trends, stating it can help clients recover 35% more funds with the assistance of data analytics, automation, and omnichannel communication.
"Keeping up with debt collection trends in 2022 is the best solution," Dasceq said.
For more information about the company and its services, go to www.dasceq.com.