Details on new ComplyNet CEO & training platform with 700 Credit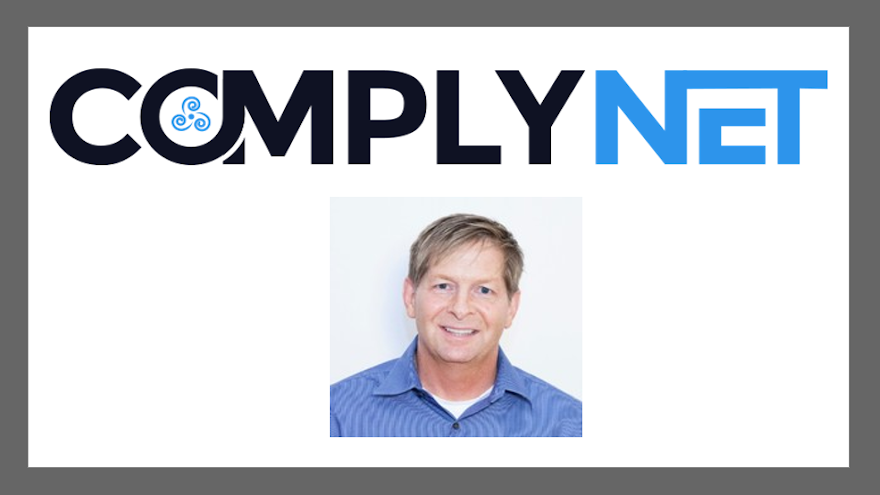 It's been an exciting week for ComplyNet, a provider of end-to-end compliance and risk mitigation solutions.
Along with releasing the fruit of a relationship with 700 Credit, ComplyNet also named a new chief executive officer, choosing Jeff McCurry for the position.
Formerly of Solera, where he served as general manager of iDMS and vice president of product management at DealerSocket, ComplyNet said McCurry will help lead the company as it continues to enhance its service offerings via tech-enablement.
McCurry will also join ComplyNet's board of directors alongside:
— Adam Crowell, president and general counsel of ComplyNet
— Greg Levi, managing member of ComplyNet
— Joe Bihner, managing partner of Vectura Partners
— Dick Emens of the Emens Wolper Jacobs & Jasin Law Firm
"Vectura Partners lead the CEO search, and Jeff was the first choice of the board from the beginning," Bihner said in a news release. "Provided Jeff's background, attention to efficiency management, and technology-driven skillset, we are confident he will help lead ComplyNet's growth and innovation."
Crowell elaborated about why the company chose McCurry.
"We have spent the last couple years developing ABLE, a cloud-based compliance management system, that is extremely comprehensive, intuitive, and user-friendly," Crowell said, "and we will continue innovating and providing best-in-class solutions.
"Jeff will accelerate our product and solution enhancements, plus he has the practical dealership background and proven people skills to take us to a whole new level, and we are extremely blessed to have attracted such talent," Crowell went on to say.
ComplyNet & 700 Credit collaboration
In other news that surfaced this week, 700 Credit, a provider of credit reports, compliance solutions and soft pull products, announced the launch of the new Learning Management System (LMS), a training platform that can help to ensure dealership's personnel are well trained and have best practices in place for adhering to government compliance regulations.
"We're delivering a robust web-based, self-paced LMS that will provide the required training dealerships need to remain compliant with every transaction and importantly, to help avoid costly fines or worse — lawsuits," 700 Credit said in another news release.
This new platform is the result of an alliance with ComplyNet, which combines intuitive software with auditing services to assist dealerships in achieving regulatory compliance goals, mitigating risks and retaining talent.
"Dealers today are faced with several concerns around being in compliance with federal regulations, of a potential audit, or being fined around the accessing and handling of customer's sensitive credit data," 700 Credit managing director Ken Hill. "Dealers also need to be continuously updated on regulation changes happening in the industry. For example, the impact that the latest Dealer Safeguards ruling will have on business.
"As the largest provider of credit reports to dealers from all three bureaus — Experian, Equifax and TransUnion — 700 Credit has always prioritized a comprehensive and mechanized compliance solution for dealerships," Hill continued. "Our new LMS platform takes another important step by providing dealership employees a more thorough education on these requirements with the toolsets to get them there."
Crowell also described what this alliance has generated.
"We are proud to partner with 700 Credit to guide dealerships to a culture of compliance in an environment that is both collaborative and creative," Crowell said.
"Our platform within 700 Credit's dealer portal will enable dealerships to access a full-service compliance solution that complements their regulatory training and reporting objectives," he went on to say.