Hearing set for nominees to lead CFPB & SEC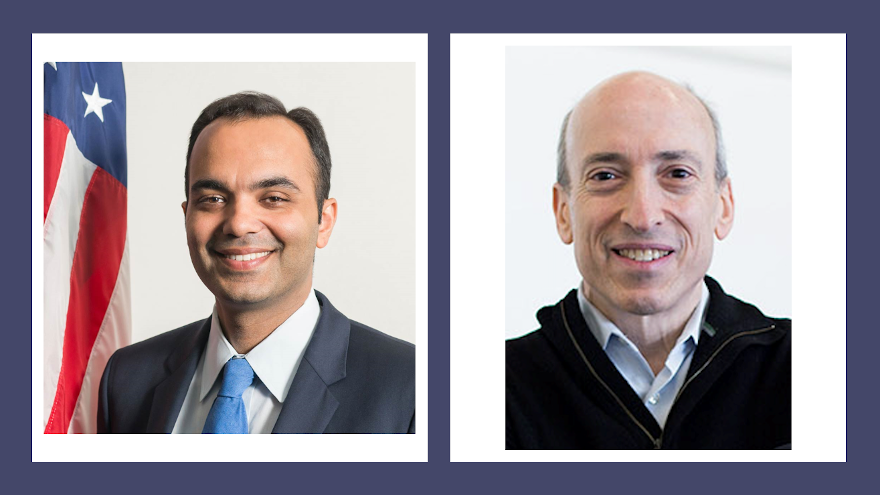 WASHINGTON, D.C. -
On Jan. 18, President Biden revealed his nominations to lead the Consumer Financial Protection Bureau and the Securities and Exchange Commission.
On Tuesday, the Senate Banking Committee will hold a hearing to interview Rohit Chopra, currently a commissioner with the Federal Trade Commission who has been picked to oversee the CFPB, and Gary Gensler, who previously served as chairman of the U.S. Commodity Futures Trading Commission and has been selected to run the SEC.
Sen. Sherrod Brown, an Ohio Democrat and chair of the committee, met with Chopra earlier this month and shared this synopsis of the gathering through a news release.
"Rohit Chopra is the kind of bold and experienced person we need to serve as the next director of the Consumer Financial Protection Bureau," Brown said. "During our meeting, we discussed his plans to rebuild the CFPB after the Trump administration weakened the agency, as well the agency's plans to protect consumers — and in particular homeowners — during and after the pandemic.
"We also discussed the importance of the CFPB's role in rooting out illegal discrimination and ensuring a fair and equitable market for consumer financial products and services," Brown continued. "I am confident in Mr. Chopra's ability to lead the agency and look forward to what we can accomplish together to address racial inequities and help American families during this pandemic."
Meanwhile, Senate Banking Committee ranking member Sen. Pat Toomey, a Pennsylvania Republican, and Rep. Patrick McHenry, a North Carolina Republican and the U.S. House Financial Services Committee ranking member, delivered a letter earlier this month to the acting SEC director urging Allison Herren Lee "to start or complete seven good government initiatives, several of which have been awaiting action for years."
Toomey and McHenry also wrote, "We hope that you will be a steady and effective caretaker of the SEC's tripartite mission of protecting investors, maintaining fair, orderly, and efficient markets, and facilitating capital formation. In the spirit of President Biden's inaugural commitment to unity, we write to highlight some good government initiatives that the SEC should immediately undertake to advance its mission and the interests of investors."
The entire letter can be found online here.