Interest rates likely to stay low for 2 more years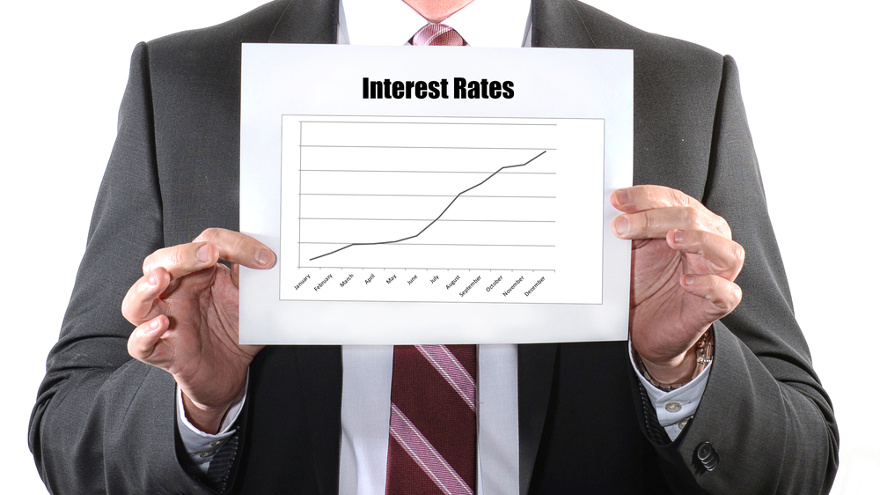 WASHINGTON, D.C. -
As finance companies modify their ongoing strategies, perhaps what the Federal Reserve does with interest rates will give executives at least one consistent ingredient on which to build forward-looking plans.
Members of the Federal Open Market Committee (FOMC) decided unanimously to keep the target range for the federal funds rate at 0 to 0.25%. The Fed said this week that the FOMC expects it will be appropriate to maintain this target range until labor market conditions have reached levels consistent with the committee's assessments of maximum employment and inflation has risen to 2% and is on track to moderately exceed 2% for some time.
Curt Long, chief economist and vice president of research at the National Association of Federally Insured Credit Unions (NAFCU), provided his assessment and a prediction after the FOMC made its latest move.
"The FOMC's April statement was nearly unchanged from the prior meeting and contained no indication that tighter policy is on the committee's radar," Long said in a statement. "Despite acknowledged progress both on the vaccine front and in recent economic data, chairman Powell sounded no nearer to the next rate hike than he was during his last press conference.
"Importantly, the FOMC is still inclined to see any spike in inflation over the coming months as transitory," Long continued. "Powell emphasized the committee's triggers for tapering asset purchases ('substantial further progress' towards full employment) and liftoff (full employment, inflation at least at the committee's 2% target, and inflation that is expected to exceed that target 'for some time').
"Many observers are anticipating that inflationary pressures will force the Fed to act earlier than it prefers, but the Fed's messaging has remained consistent. NAFCU continues to believe that it will be at least two more years before the Fed's next rate hike," Long went on to say.
As Long referenced, Fed chair Jerome Powell made his regular appearance following a rate decision. He reiterated how policymakers are proceeding as well as how the Fed views the current economic landscape.
"Widespread vaccinations, along with unprecedented fiscal policy actions, are providing strong support to the recovery," Powell said in his opening remarks on Wednesday afternoon. "Since the beginning of the year, indicators of economic activity and employment have strengthened. Household spending on goods has risen robustly. The housing sector has more than fully recovered from the downturn, while business investment and manufacturing production have also increased. Spending on services has also picked up, including at restaurants and bars.
"More generally, the sectors of the economy most adversely affected by the pandemic remain weak but have shown improvement. While the recovery has progressed more quickly than generally expected, it remains uneven and far from complete," he continued.
Powell also touched on a few metrics of overall economic activity, noting employment rose by 916,000 jobs in March, as the leisure and hospitality sector posted a notable gain for the second consecutive month.
However, Powell acknowledged that employment in that sector — which likely is connected to a significant portion of current contract holders — is still more than 3 million positions lower than the level recorded at the onset of the pandemic.
For the economy as a whole, Powell said payroll employment is 8.4 million below its pre-pandemic level as the unemployment rate remained "elevated" at 6% in March.
"This figure understates the shortfall in employment, particularly as participation in the labor market remains notably below pre-pandemic levels," Powell said.
"The economic downturn has not fallen equally on all Americans, and those least able to shoulder the burden have been the hardest hit. In particular, the high level of joblessness has been especially severe for lower-wage workers in the service sector and for African Americans and Hispanics. The economic dislocation has upended many lives and created great uncertainty about the future," he went on to say.
Powell then added, "To conclude, we understand that our actions affect communities, families and businesses across the country. Everything we do is in service to our public mission. We at the Fed will do everything we can to support the economy for as long as it takes to complete the recovery."