Kraninger lists more than 70 CFPB accomplishments during second year as director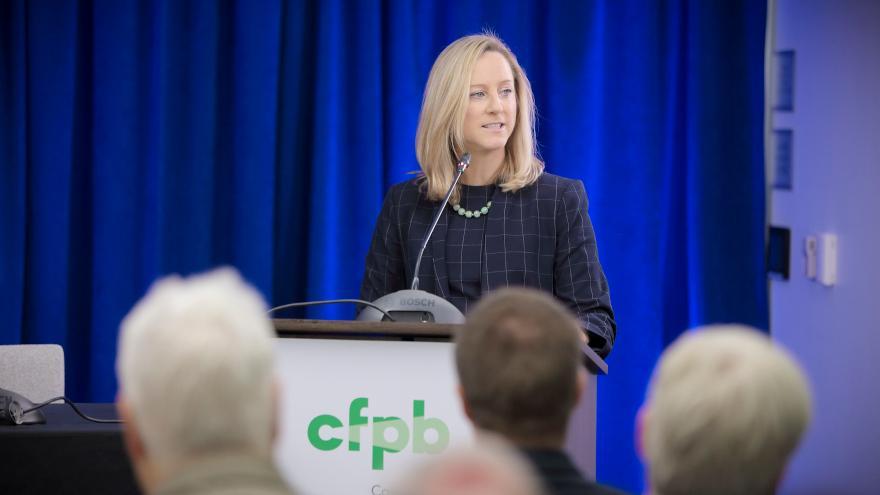 WASHINGTON, D.C. -
Last Friday, Kathleen Kraninger celebrated her second-year anniversary as director of the Consumer Financial Protection Bureau by highlighting more than 70 accomplishments by the regulator during the past 12 months.
"In these challenging times, I'm proud of the work that the bureau has undertaken to protect consumers during the pandemic," Kraninger said in a news release that included regulatory developments such as:
— Rapidly responded to the COVID-19 pandemic by producing a series of tools (more than 70 blogs, web pages, and videos) on pandemic-related consumer education materials, many of which are available in multiple languages.
— To date in 2020, the bureau has brought 42 public enforcement actions and is on target to exceed the second-highest number of public enforcement actions filed since the bureau's inception by the end of this year.
The CFPB's public enforcement actions have resulted in orders requiring over $1.45 billion in total consumer relief as well as over $270 million in civil money penalties.
— The bureau, the Board of Governors of the Federal Reserve System, the Federal Deposit Insurance Corp., the Office of the Comptroller of the Currency, and the National Credit Union Administration issued a joint statement on the use of alternative data in underwriting by banks, credit unions, and non-bank financial firms.
— Issued debt collection rule to clarify protections under the Fair Debt Collection Practices Act to restate and clarify prohibitions on harassment and abuse, false or misleading representations and unfair practices by debt collectors when collecting consumer debt.
— Fielded more than 500,000 complaints through December compared to 332,000 in the same period in 2019, an overall increase of approximately 51%.
"We have a dedicated workforce that has been focused on carrying out our mission and adapting to the current environment," Kraninger said. "For example, we have altered the way that we conduct examinations to protect our workforce as they work to protect consumers in the marketplace.
"We will continue to use all of our tools to prevent consumer harm through education, supervision of financial markets, development of regulation and enforcement of the law against bad actors," she went on to say.