LAUNCHER.SOLUTIONS enhances communication tools for dealers, finance companies & consumers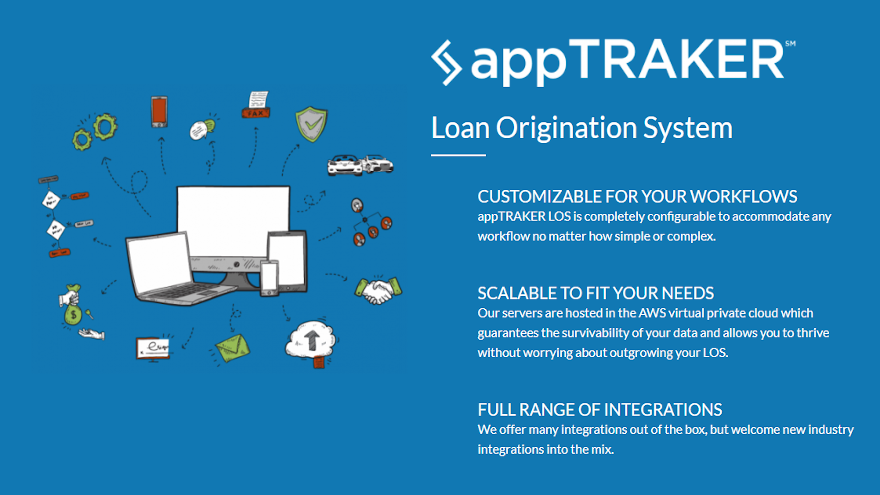 JACKSONVILLE, Fla. -
LAUNCHER.SOLUTIONS wants to provide a smooth communication path from application to underwriting and then on to funding and delivery.
The technology provider specializing in originations recently announced the release of its new product offering, appTRAKER CONNECT for its clients using appTRAKER Loan Origination System and launchPAD Loan Origination System.
LAUNCHER.SOLUTIONS believes this unified communication tool is the first of its kind, seamlessly supporting two-way communication between finance companies and their customers.
The company pointed out that the appTRAKER Loan Origination System has provided built-in support for email, SMS text messaging and faxing without the need for any third-party integrations or contracts. With its new product appTRAKER CONNECT, dealers and customers are now able to communicate back to finance companies.
"In today's climate, more and more deals are being conducted virtually so creating a two-way communication solution within appTRAKER was a natural evolution of the product," LAUNCHER.SOLUTIONS president Nikh Nath said in a news release.
"We want our users and their customers to be able to communicate in the way they prefer, and this product facilitates that," Nath continued.
The company also mentioned that CONNECT allows for the sending and receipt of email and SMS text messages, including messages with attachments. Inbound communications can automatically be tagged to the right application, alerting the underwriting team in real-time.
Documents received can update stipulations automatically. CONNECT has built-in compliance, configurable to a finance company's specific legal requirements.
"The increased engagement and connection between lenders and their customers and dealers ensure that there are no lost communications between personal emails, cell phones and other third-party texting applications," the company said.
"Launcher understands that with this multichannel approach, customer service representatives are able to be more flexible in their problem-solving, and even reduce funding times," LAUNCHER.SOLUTIONS added. "CONNECT enhances the user experience for all parties involved, allowing for increased productivity and happier customers and dealers."
To learn more details, go to http://www.launcher.solutions or call 877.5LNCHER.