NAF Association emerges strong after nearly 3 years of change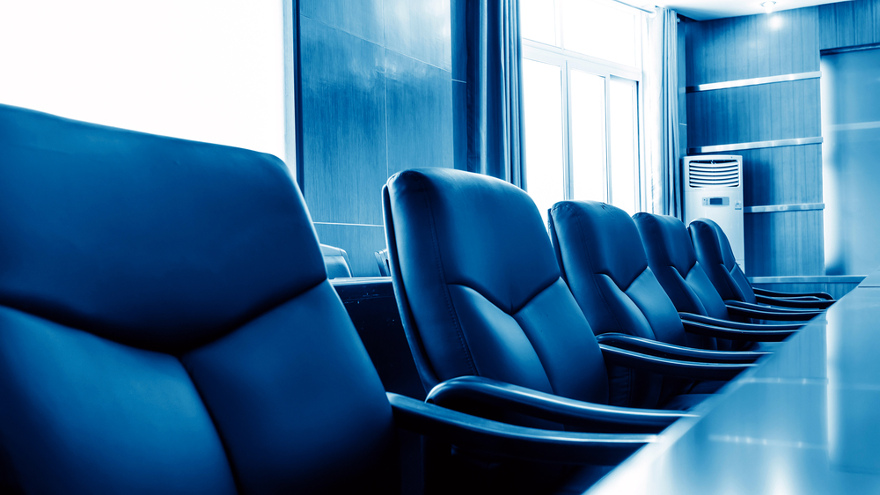 The National Automotive Finance Association began to navigate challenges triggered by COVID-19 like literally the rest of the world in March 2020. Then, matters became tremendously more complicated 15 months later when the only executive director the NAF Association ever had passed away.
It took the organization about nine months to find a replacement for Jack Tracey, one of the NAF Association founders. And now with a little more than a year in the position, current executive director Jennifer Martin is firmly entrenched, helping to guide the NAF Association to firm footing.
"In one word, I would say transformative. It's been a big year, a little over a year," Martin said during a springtime conversation with SubPrime Auto Finance News. "As an organization, we've taken a hard look from the inside out, and we've made necessary changes to put us on a path not only for success but also sustainability.
"The NAF Association was built on a very strong foundation. But we really needed to focus on strategic priorities that are going to help ensure we're able to fulfill our mission, which is to educate and connect non-prime automotive finance professionals and industry stakeholders," Martin continued.
"Our volunteer leadership has been very supportive of the direction we're moving in, and we're seeing a positive impact across the board with increased membership, participation and engagement. That's been great to see those results so far," Martin added.
Martin answers to a 29-member board and leads team of three other staff professional. The collaboration among them resulted in the NAF Association modernizing its brand, a redesigned our website and implementation of personalized member experience.
"That's been very exciting and well received," Martin said.
"We've put in a lot of new internal processes and we've invested in new technologies that are allowing us to be more efficient and effective in serving our members," she continued. "We're able to do more really with less, which is great. We've launched new member benefits that complement our core offerings like our compliance education program and, of course, our annual conference. We've introduced the Power 30 Webinar Series in partnership with Hudson Cook. We've launched our Ask to Answer Forums. We have an originations class and an operations class."
Martin emphasized how important the contributions of the NAF Association's staff, who include:
—Kate Brady, manager of operations
—Diane Merino, director of business development
—Cindy Sly, director of member services
"Through it all, our staff members have been total rock stars. They've been willing and able to take on more responsibilities as we've navigated these changes. They've just been so flexible and willing to pivot. They've listened to all my crazy ideas and really embraced innovation. It's really been a fun year. A lot of hard work, but a lot of fun," Martin said.
After navigating leadership changes and a host of other changes, the NAF Association will host its annual event, the Non-Prime Auto Financing Conference, which will include new elements. It's on tap to begin on June 7 in Plano, Texas.
"Our annual conference is really the only event designed specifically for the non-prime space," Martin said. "We are, of course, aiming to deliver that same standard of quality content that our attendees have come to expect. We're really tapping into stellar speakers, relevant topics and having a strong agenda. As always, our exhibit hall is a great way to gain insights from business leaders and check out the latest innovations. Our compliance track also is always well attended. It's very popular.
"This year, participants in the compliance track also will have the opportunity to have a workshop with their peers," she continued. "We definitely wanted to bring all of those elements back. We also want to turn up the fun, so we've added a few new networking events to elevate that attendee experience. The best part is they're included in the conference registration. We're going to have a networking luncheon, followed by a presentation on strategies for building and executing compliance solutions in a changing regulatory landscape, which is always exciting. Attendees also will have some time to dedicate to have some peer-to-peer roundtable discussions. While our Ask to Answer Forums are a member benefit, at the conference they'll be open to all conference attendees.
"Also, we've added a Top Golf and Barbecue social. All attendees are invited to join for that fun and come socialize There's no pressure to have a good golf swing. People can just hang out, chat, network and have a good time. We're looking forward to that, too," Martin went on to say. And we've added an after-hours desert reception. That will feature a wine and spirits pull. Anyone can come attend. We'll also have raffle tickets available for purchase, a charity giving event that will benefit the NAF Association and On the Road Lending.
"We're trying to provide more opportunity for folks to relax and chat and make new connections," she added.
Beyond all of the networking time, the NAF Association has one more exciting addition to this year's conference. The organization will give the first Jack Tracey Pinnacle Award, which will recognize a professional at a member organization with enduring service to the non-prime auto finance industry.
On Tuesday, the NAF Association the inaugural award will be given to Hudson Cook founding partner Tom Hudson.
"I imagine it will be filled with emotion for probably not only the selected winner but everyone in attendance," Martin said during the conversation ahead of the award announcement. "Jack will always be remembered as a founder, leader and advocate for the industry. It just seems only fitting that the Pinnacle Award will recognize a professional at one of our member organizations with the drive to serve the industry and the association. My hope is that the prestige and privilege of being honored with this award only continues to grow through the years."
Martin did not have the opportunity to cross paths with Tracey before becoming executive director.
"I really wish I had the opportunity to meet Jack," Martin said. "Jack Tracey definitely made his mark on this industry. Since I've begun my tenure with the NAF Association, I've just heard wonderful things about the impact he had on so many industry professionals. From what I understand, Jack would have loved to have this award named after him. I know Mary Ellen said he would have just been delighted about that. I'm happy that we can honor his legacy in this way."
With significant momentum, Martin is excited about what's now head for the NAF Association.
"It was a traumatic few years. That's for sure," Martin said. "Our entire world was grappling with how to navigate conducting business amid a global pandemic. The NAF Association also was grieving the loss of its founding leader. It was a different dynamic for the association. The board of directors and the NAF Association staff did a remarkable job during the transition, making sure that things were still moving forward.
"We are emerging strong and stable," she went on to say. "We've done a lot in the last year. We have plans to roll out more new member benefits before the end of the year. We're working on the implementation plan for those projects now. We have a board approved three-year strategic plan focused on growth and increasing the value of membership. I'm just really excited for what the future holds."