Nova Credit & Westlake align to leverage credit data from foreign countries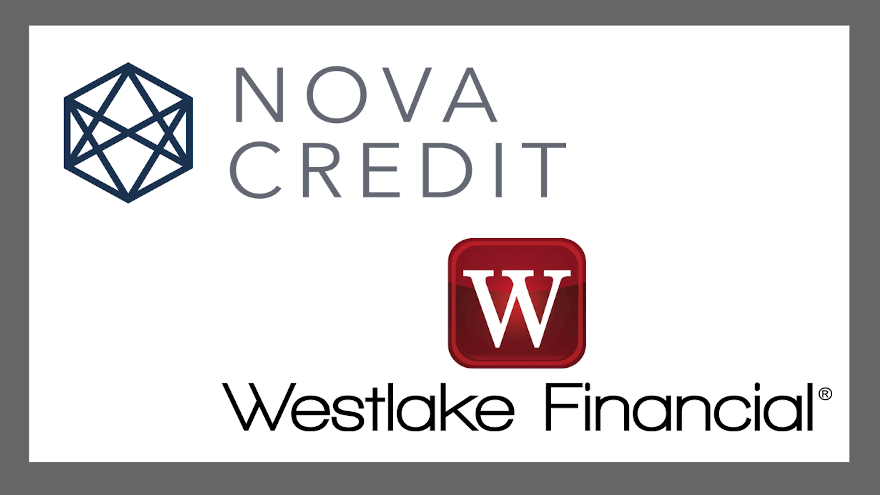 SAN FRANCISCO -
On Tuesday, Nova Credit and Westlake Financial launched a joint venture designed to make auto financing available to the more than 1 million immigrants, or "newcomers," who arrive in the U.S. every year.
More than 1 million immigrants arrive in the U.S. every year, according to the Pew Research Center, which also predicted that immigration will drive 82% of new population growth by 2050.
However, Nova Credit and Westlake Financial pointed out that a lack of domestic credit history means millions of recent arrivals appear only as no-file or thin-file when applying for financial services, like auto financing.
For newcomers who can't obtain financing, the companies said getting access to a vehicle for transportation is that much harder — limiting their potential for success upon arrival.
For finance companies, Nova Credit and Westlake Financial noted that a lack of credit score makes it more difficult to know potential risk levels of who they provide access to credit, limiting their own growth potential.
Nova Credit works with 16 country bureaus — including Brazil, Mexico and India — to gain access to financial information that can enable them to translate international credit data into a U.S.-equivalent score and report in a format familiar to American underwriters, who use it to evaluate applications for credit products.
With this partnership, Westlake will gain access to global consumer credit bureau data — which is only available to Nova Credit — that could help millions of these newcomers obtain auto financing and acquire their business with no additional risk.
"Constant innovation is one of Westlake's core values, so opening up another avenue for potential customers through a first of its kind partnership with Nova Credit aligns with our go-forward strategy," said Ian Anderson, group president at Westlake Technology Holdings.
"This unique partnership with Nova Credit not only allows us to extend our reach but also enables us to help newcomers realize their potential here in the United States. To be a part of that is truly fulfilling," Anderson said in the news release.
The digital-first offering will be available to applicants on Westlake's website or users can start on Nova Credit's referral landing page.
"Despite working hard to build their credit abroad, millions of newcomers each year struggle to gain access to the products and services they need to start a new life in the U.S.," Nova Credit co-founder and chief executive officer Misha Esipov said. "We saw a tremendous need in the auto financing space and, with partnerships like this, we are able to help newcomers alleviate the stresses of navigating auto-related finances after moving internationally.
"We are thrilled to be working with Westlake on this partnership and we look forward to our continued work with them," Espinov went on to say.
To learn more about the partnership and countries covered, visit www.novacredit.com/partner/westlake-financial.