OADA endorses Dealertrack as title solutions provider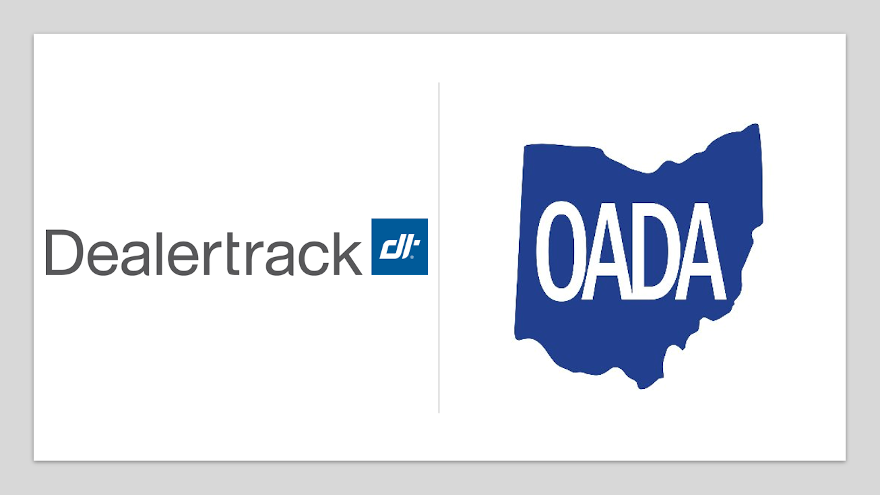 GROTON, Conn. -
The Ohio Automobile Dealers Association looked to modernize how title work can be completed to help its members navigate market challenges and customer expectations.
And OADA turned to Dealertrack for a solution.
This week, OADA gave an exclusive endorsement to Dealertrack Registration and Title Solutions to assist Ohio's more than 820 franchised dealers by providing a modernized and efficient titling process to its users.
Officials explained this exclusive endorsement will enable Dealertrack Registration and Title Solutions to further its footing in Ohio as it partners with OADA to help dealers build confidence in the accuracy and efficiency of taking their registration and titling processes digital.
"With proven expertise, user-inspired technology and superior service and implementation support," Dealertrack said its Registration and Title Solutions is uniquely positioned to help Ohio dealers turn complex and time-consuming registration and title work into a simple, easy and accurate process while delivering the fast experience that today's consumer demands.
"Faced with ongoing margin compression and changing customer expectations, dealers are working hard to find new ways to create process efficiencies and protect their bottom line," said Kaitlin Gavin, vice president of operations at Dealertrack Registration and Title Solutions.
"Receiving this exclusive endorsement from OADA is a tremendous honor," Gavin continued in a news release. "We are committed to proving best in class registration and titling solutions that help drive efficiency and improve the client experience for Ohio auto dealers."
Dealertrack and OADA added that they will work in tandem to ensure long-term sustainability for dealerships as they look to the industry's future.
"Ohio dealers want a registration and title partner with in-depth expertise to give them a simplified solution, superior service and confidence," OADA president Zach Doran said. "Dealertrack fulfills that ask.
"OADA takes great efforts to find the right partners for our members and after discussions with a number of competitors in the market, we felt that Dealertrack's services were the best possible option for our dealers," Doran continued. "That is why we are excited to announce our endorsement for Dealertrack's Registration and Title Solutions."
For more information about Dealertrack, visit www.dealertrack.com and for more information on OADA, go to www.oada.com.