Open Lending partners with America First Credit Union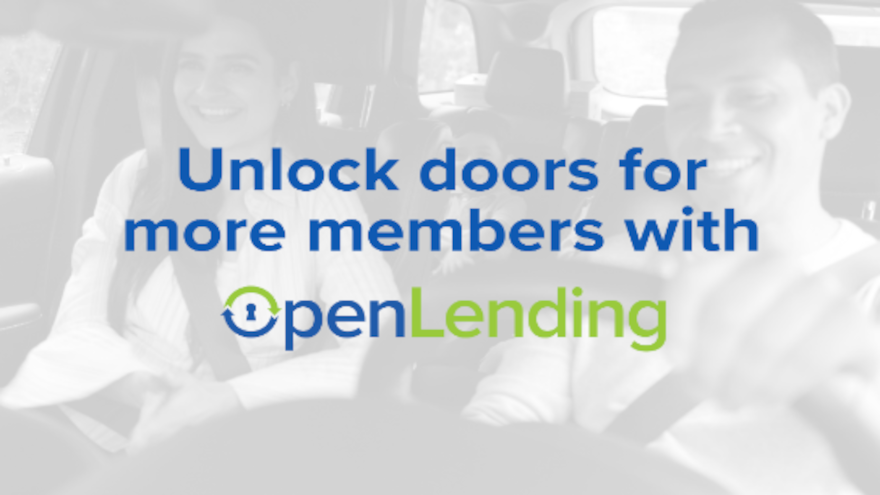 Open Lending announced this week it is partnering with one of the nation's largest credit unions, America First Credit Union (AFCU), which now will offer indirect auto financing services through Open Lending's Lenders Protection program.
The companies said their alliance can allow dealers to give more opportunities for vehicle deliveries with credit union members who are near- and non-prime or emerging-prime.
"In an auto lending environment with climbing interest rates and persistent car inventory issues, Lenders Protection helps keep car ownership accessible," said Tom Rice, senior vice president of national sales at Open Lending.
"Our partnership with AFCU will empower the credit union to offer auto loans with longer terms and better rates — and give more members access to financing that works for them in uncertain economic times," Rice continued in a news release.
America First Credit Union will offer expanded services via Open Lending beginning in the fourth quarter.
"When it comes to first-time car buyers, the ability to offer auto loans with flexible terms helps us meet our members and buyers where they are financially," AFCU chief lending officer Brett Christensen said in the news release. "As a credit union, we're always looking for ways to better serve our current and future members' needs.
"With Open Lending, we're able to help more people achieve car ownership and build stronger relationships with our members, allowing us to better serve their future needs such as a mortgage, home equity or personal loan down the line," Christensen went on to say.
To learn more about Open Lending or to schedule a demo, go to this website.