Open Lending stretches terms to 84 months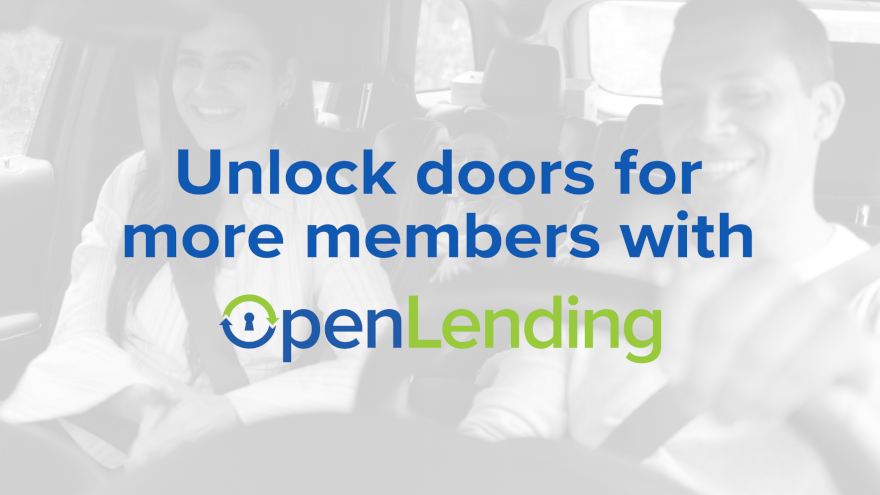 Open Lending is stretching terms to help credit unions book more paper, especially with potential customers who land in the near or non-prime credit tiers.
Last week, the lending enablement and risk analytics solutions provider announced it will offer its clients the ability to originate 84-month contracts for new models and used vehicles up to four years old and with less than 60,000 miles.
Open Lending pointed out this modification is an increase of nine months from its previous maximum term.
In addition, Open Lending will now provide its clients the ability to offer a higher payment to income (PTI) ratio for indirect financing, increasing full approvals and higher funding ratios due to fewer counter offers.
Open Lending sees both offerings as helping financial institutions increase contract volume, minimize risk and increase return on assets.
"Inflation is impacting everything we purchase, including the cost to own a car," Open Lending chairman and chief executive officer John Flynn said in a news release. "More than one-third of applications requested terms more than 72-months in 2021, so now we're offering the ability to provide higher loan amounts, longer loan terms and higher PTI ratio for indirect lending.
"Our motivation and our mission are to help our clients empower more of their near and non-prime members to reach their dreams of vehicle ownership during this uncertain time, and in doing so also help our clients unlock new revenue opportunities."
One of Open Lending's clients is CapEd Credit Union. Vice president of consumer lending Jeremy Sankwich recapped his experiences by leveraging the Lenders Protection program, which was first launched in 2003.
Since then, Open Lending said more than 400 financial institutions have used the Lenders Protection consolidated analytics and insurance solution to originate and insure more than $16 billion in near and non-prime contacts
"Partnering with Open Lending allows us to give more opportunities for vehicle loans to members that are near and non-prime or emerging-prime while we leverage the efficiency of Lenders Protection's instant decisioning," Sankwich said in the news release. "Amidst a volatile economic climate, we are growing loans, growing yield and helping a wider variety of members access to credit while also mitigating credit risk with Open Lending's default insurance."
To learn more about Open Lending and its Lenders Protection program or schedule a demo, go to this website.