Portfolio elevates Childers to managing director, reveals new company logo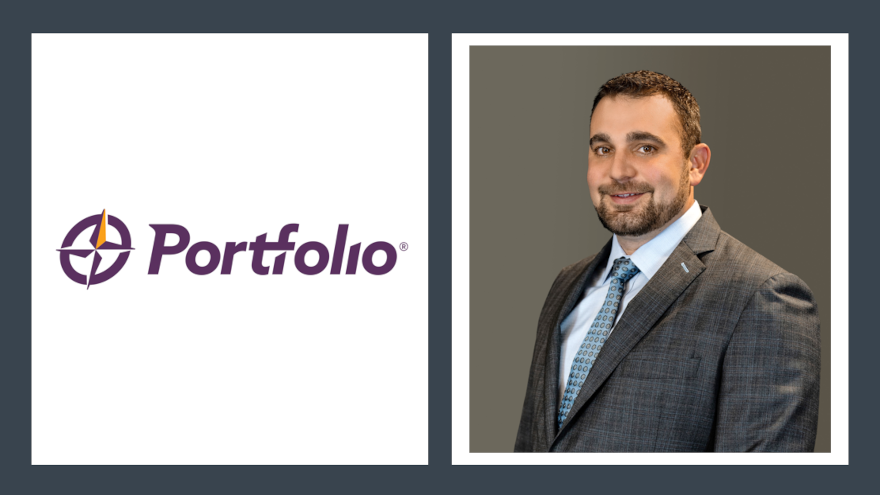 Along with a new company branding, Portfolio announced the promotion of Cliff Childers to the position of managing director, effective immediately.
The company highlighted the 21-year industry veteran leads a national sales team driving reinsurance and F&I success for auto, RV and powersports dealers with a focus on innovation, sales and results.
"Anyone who has worked with or even spent a few moments with Cliff knows he is the genuine article — smart, savvy and passionate about helping agents and dealers achieve their goals," Portfolio chief sales officer David Neuenschwander said in a news release. "As a managing director, he joins a select group of sales leaders dedicated to driving success for Portfolio and our valued partners."
Childers began his career with Bridgestone/Firestone, then served as an account executive with Zurich before joining National Automotive Experts and NWAN, a Strongsville, Ohio-based provider and administrator, in 2012.
Childers' tenure included four years leading that company's business development team as national sales manager before NAE/NWAN was acquired by Portfolio.
"Very rarely are two companies able to come together and deliver best-of-both-worlds services and support to agents and dealers. Our partners have access to the best reinsurance platform in the industry," Childers said. "I am honored to be in a position to drive unprecedented success for our partners and excited to get to work."
And in other company news, Portfolio also announced its first brand redesign since the company's founding in 1989, unveiling an updated logo designed to reflect the company's position as a leading national reinsurance and F&I provider and administrator.
President and CEO Brent Griggs said Portfolio's new look was several years in the making. The rebrand followed the 2020 acquisition of NAE and NWAN and a creative partnership with Trifactor, a Fort Lauderdale, Fla., digital marketing agency.
"Our 'legacy' look and feel served Portfolio well for more than 30 years, but our brand had to evolve with our company and the industries we serve," Griggs said. "With input from key stakeholders at every level, Trifactor was able to deliver a brand identity that celebrates our history and embraces the future."