PPP restarts this week by SBA & Treasury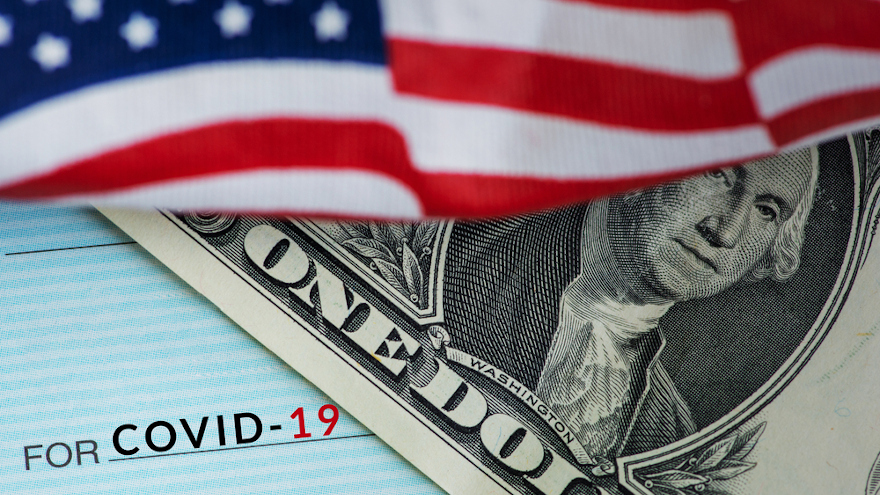 WASHINGTON, D.C. -
This week's restart of the Paycheck Protection Program (PPP) could benefit dealerships and finance companies directly if they choose to apply for and are granted loans through this federal program.
Or PPP could provide a trickle-down effect for stores and providers whose retail installment contract holders have had their finances impacted by employers suffering because of the pandemic.
On Friday, the U.S. Small Business Administration (SBA), in consultation with the Treasury Department, announced that the Paycheck Protection Program (PPP) will re-open the week for new borrowers and certain existing PPP borrowers.
To promote access to capital, officials said initially only community financial institutions will be able to make first draw PPP Loans on Monday and second draw PPP Loans on Wednesday. The PPP will open to all participating lenders shortly thereafter, according to the federal agenices.
Updated PPP guidance outlining program changes to enhance its effectiveness and accessibility was released last Wednesday in accordance with the Economic Aid to Hard-Hit Small Businesses, Non-Profits, and Venues Act.
The SBA said this round of the PPP continues to prioritize millions of Americans employed by small businesses by authorizing up to $284 billion toward job retention and certain other expenses through March 31 and by allowing certain existing PPP borrowers to apply for a second draw PPP Loan.
"The historically successful Paycheck Protection Program served as an economic lifeline to millions of small businesses and their employees when they needed it most," SBA administrator Jovita Carranza said in a news release.
"Today's guidance builds on the success of the program and adapts to the changing needs of small business owners by providing targeted relief and a simpler forgiveness process to ensure their path to recovery."
Key PPP updates include:
• PPP borrowers can set their PPP loan's covered period to be any length between eight and 24 weeks to best meet their business needs
• PPP loans will cover additional expenses, including operations expenditures, property damage costs, supplier costs, and worker protection expenditures
• The program's eligibility is expanded to include 501(c)(6)s, housing cooperatives, direct marketing organizations, among other types of organizations
• The PPP provides greater flexibility for seasonal employees
• Certain existing PPP borrowers can request to modify their first draw PPP loan amount
• Certain existing PPP borrowers are now eligible to apply for a second draw PPP loan.
Officials indicated a borrower is generally eligible for a second draw PPP Loan if the borrower:
• Previously received a First Draw PPP Loan and will or has used the full amount only for authorized uses
• Has no more than 300 employees
• Can demonstrate at least a 25% reduction in gross receipts between comparable quarters in 2019 and 2020.
"The Paycheck Protection Program has successfully provided 5.2 million loans worth $525 billion to America's small businesses, supporting more than 51 million jobs," Treasury Secretary Steven Mnuchin said.
"This updated guidance enhances the PPP's targeted relief to small businesses most impacted by COVID-19," Mnuchin continued. "We are committed to implementing this round of PPP quickly to continue supporting American small businesses and their workers."
Consumer Bankers Association president and chief executive officer Richard Hunt issued the following statement about the PPP reopening:
"Banks are prepared once again to assist millions of small businesses through this next round of PPP when the portal is accessible to CBA members, likely not until the week of Jan. 18 due to the staggered reopening.
"Within the span of a few months, thousands of bankers worked around the clock to put the full force of the industry into supporting businesses on Main Street and as a result of those tireless efforts distributed decades worth of small business loans in just a matter of months. Some banks dedicating more than a third of their entire workforce to the operation and virtually every bank participating worked literally 24/7 in shifts and at home, to process applications and deliver much-needed assistance, overcoming crippling technical issues and unclear, missing and ever-evolving guidance throughout the program.
"CBA member banks started preparing for this next round of PPP more than a month ago and appreciate SBA issuing guidance before reopening the portal. Major changes, however, were made to the program's operations making this new round much more than a simple, straight-forward reboot. Banks, having received some initial guidance and still awaiting other key details, are currently being forced to rework the systems and technology used during the first two rounds of PPP loans.
"The banking industry as well as SBA have a shared goal of making this process run smoother than the initial round of PPP and we are just as committed now as we were last year to helping every small business in need receive the necessary relief to survive the economic effects of this pandemic."