Proposed FTC rule out to ban 'junk fees, bait-and-switch tactics'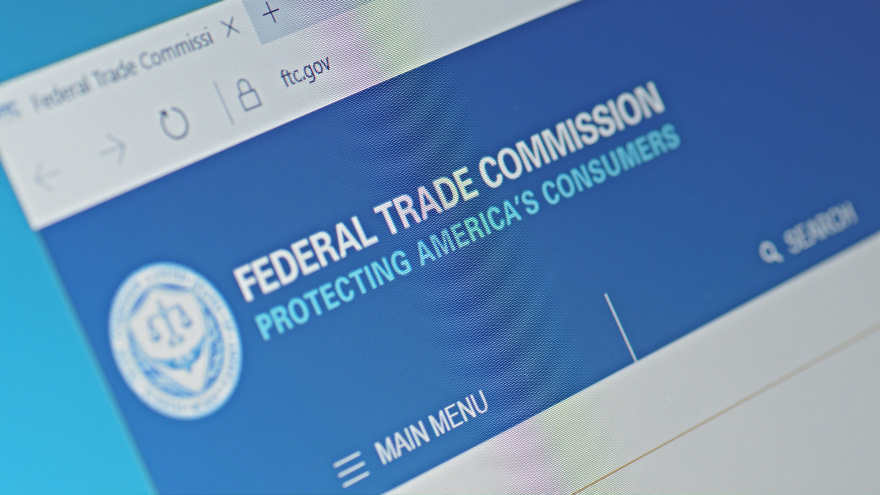 Four of the five leaders of the Federal Trade Commission support a proposed a rule to ban what the federal regulator called "junk fees and bait-and-switch advertising tactics that can plague consumers throughout the car-buying experience."
The commissioner who voted against moving forward with this process articulated four points that she said, "Stakeholder input on these potential concerns would be constructive."
The FTC explained in a news release why it's taking this action and what it hopes to accomplish.
During the past 10 years, the FTC recapped that it has brought more than 50 law enforcement actions related to automobiles and helped lead two nationwide law enforcement sweeps that included 181 state-level enforcement actions in these areas.
The regulator also mentioned complaints from consumers related to automobiles remain in the top 10 complaint types received by the FTC, with more than 100,000 complaints from consumers annually over the past three years.
In the Notice of Proposed Rulemaking announced on Thursday, the FTC is seeking comment on proposed measures that would:
• Ban bait-and-switch claims: The proposal would prohibit dealers from making a number of deceptive advertising claims to lure in prospective car buyers. This deal deception can include the cost of a vehicle or the terms of financing, the cost of any add-on products or services, whether financing terms are for a lease, the availability of any discounts or rebates, the actual availability of the vehicles being advertised, and whether a financing deal has been finalized, among other areas. Once in the door or on the hook, consumers face the fallout of false promises that don't pan out.
• Ban fraudulent junk fees: The proposal would prohibit dealers from charging consumers junk fees for fraudulent add-on products and services that provide no benefit to the consumer (including "nitrogen filled" tires that contain no more nitrogen than normal air).
• Ban surprise junk fees: The proposal would prohibit dealers from charging consumers for an add-on without their clear, written consent and would require dealers to inform consumers about the price of the car without any of optional add-ons.
• Require full upfront disclosure of costs and conditions: The proposal would require dealers to make key disclosures to consumers, including providing a true "offering price" for a vehicle that would be full price a consumer would pay, excluding only taxes and government fees. It would also require dealers to make disclosures about optional add-on fees, including their price and the fact that they are not required as a condition of purchasing or leasing the vehicle, along with disclosures to consumers with key information about financing terms.
The notice includes questions for public comment to inform the FTC's decision-making on the proposal. These include questions about provisions in the proposed rule and whether other provisions should or should not be included in the rule, as well as questions related to the costs and benefits to consumers and auto dealers of the proposed rule.
In addition, the FTC said the notice includes a preliminary regulatory analysis estimating that the net economic benefit of the rule would be more than $29 billion over 10 years.
After the FTC reviews the comments received, it will decide whether to proceed with issuance of a final rule.
FTC commissioner Christine Wilson explained why she voted against proceeding with this potential rule.
"Experience reveals that even when motivated by the best of intentions, regulatory schemes frequently fail to generate promised improvements for their intended beneficiaries. Instead, they tend to create market distortions that stifle innovation, increase costs and prices, and ultimately harm consumers. For these reasons, I respectfully dissent," Wilson said in a statement.
However, Wilson hopes comments about the proposal touch on four areas, including:
1. Anticipated changes in the automobile marketplace with respect to technology, marketing, and sales, and whether it is possible to future-proof the proposed rule so that it avoids inhibiting beneficial changes in these areas.
2. Insights into why deceptive practices persist in this industry and whether additional business education would assist businesses with compliance.
3. Avenues for consumer education to assist consumers with navigating these and other important financial transactions and decisions, including through improved financial literacy. How could state and local agencies support and amplify FTC consumer education efforts? To what extent is financial literacy taught in middle schools and high schools, and how effective are those efforts? What more could be done?
4. Potential negative consequences of, or costs attendant to, the rule that the FTC may not have anticipated.
Samuel Levine, director of the FTC's Bureau of Consumer Protection, described how the process could benefit dealers who follow guidelines as well as consumers.
"As auto prices surge, the commission is taking comprehensive action to prohibit junk fees, bait-and-switch advertising, and other practices that hit consumers' pocketbooks," Levine said in the news release. "Our proposed rule would save consumers time and money and help ensure a level playing field for honest dealers."
The entire proposed rule can be viewed via this website.