TransUnion pinpoints how high credit scores could jump if rent payments are integrated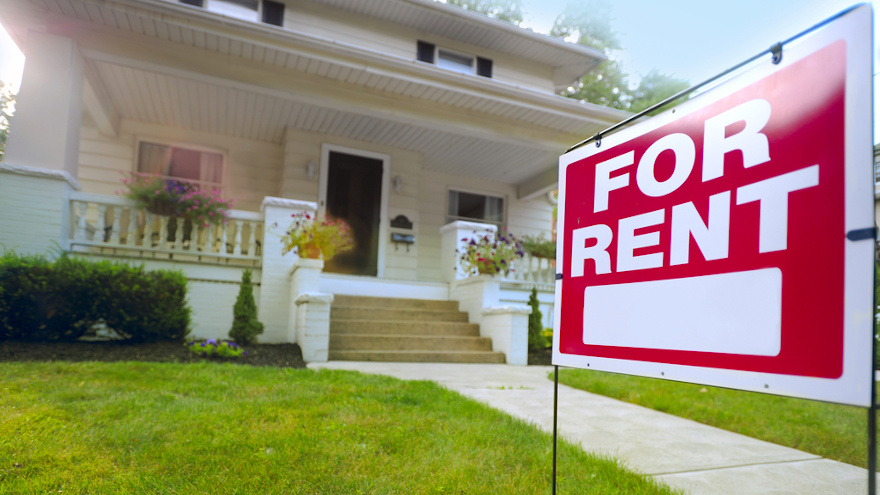 CHICAGO -
TransUnion sees consumers who rent where they live as constituting as much as half of the individuals who possess non-prime or lower credit profiles; if they even have a credit score at all.
Credit bureau analysts see that if rent payments were included in these consumer reports, the number of individuals who fall into lower credit tiers could change significantly — perhaps altering how providers such as auto finance companies complete their underwriting.
As consumers continue to navigate the COVID-19 pandemic, new analysis from TransUnion found that many renters could benefit from the practice of rent payment reporting.
When rent payments were included in the credit file, TransUnion discovered consumers experienced an average increase of nearly 60 points to their credit score.
The analysis included data through March 2021 and also found that the consumer population who generally has the least access to favorable terms for financial goods and services, the unscorable and subprime consumer cohorts, stand to gain the most with the largest credit score growth.
TransUnion's analysis also showed that with the inclusion of rent payment tradelines in the credit file, approximately 9% of those consumers went from unscorable to scorable with an average credit score of 631 — placing them in the near prime score band, which is the VantageScore 3.0 range of 601-660.
TransUnion said this development represents a significant improvement for consumers that would have otherwise been deemed unscorable and highlights the importance of a uniform, universal data reporting format to improve credit visibility.
"Consumers that are classified as unscorable or below prime represent half of the renter population, yet the majority of those consumers are not receiving any credit for making those rent payments, which is generally the largest monthly payment they make," said Maitri Johnson, vice president of tenant and employment screening at TransUnion.
"This places consumers that may already have thin credit files at a disadvantage toward further building their credit history," Johnson continued in a news release "Wider adoption of rent payment reporting by the rental housing industry into the consumer reporting ecosystem can play an instrumental role in enabling those consumers to better demonstrate their creditworthiness and position them for greater financial success."
TranUnion went on to mention that it analysis also found that 12% of consumers shifted to a higher score tier when rent payments were added to the credit file. This finding was especially prevalent among subprime consumers — again consumers within the VantageScore 3.0 range of 300 to 600 — who were reclassified as near prime.
Furthermore, TransUnion's ResidentCredit has also found that 60% of renters may see their credit scores increase as early as the first month of rent payment reporting.
"Including rental payments in credit reports can help advance financial inclusion and elevate the credit standing of millions of consumers so they may participate more fully in the American financial system," said Michael Turner, president of the Policy and Economic Research Council, a centrist think tank based in North Carolina.
"The inclusion of this information into the consumer reporting ecosystem is a win for everyone, especially borrowers because they give the credit that they deserve for making payments," Turner continued in the news release from TransUnion. "This positive payment history can bring millions of credit-invisible persons into the American financial mainstream."
For more information on ResidentCredit, TransUnion's rent payment reporting solution, visit https://www.transunion.com/product/residentcredit.