US Chamber & 3 banking associations push back against CFPB's changes to UDAAP manual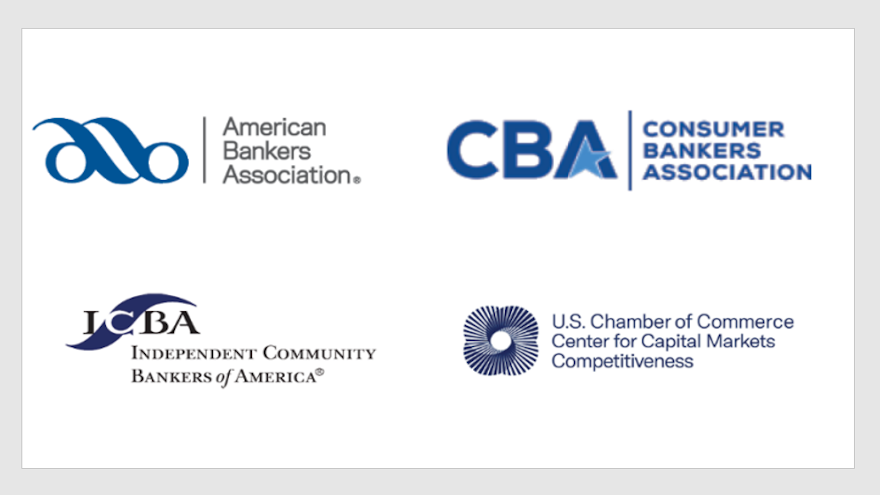 The American Bankers Association, the Consumer Bankers Association, the Independent Community Bankers Association and the U.S. Chamber of Commerce collaborated to compile a 21-page white paper and sent it to the Consumer Financial Protection Bureau (CFPB).
The paper made the group's argument to the bureau to rescind recent changes made to the Unfair, Deceptive, or Abusive Acts or Practices (UDAAPs) examination manual, which they called, "an enormous self-expansion of the agency's authority that stands contrary to law and the intent of Congress."
In the joint white paper entitled, Unfairness and Discrimination: Examining the CFPB's Conflation of Distinct Statutory Concepts, the groups stated that the bureau's recent expansion of fair lending laws may impede banks' ability to deliver valued products and services for the millions of Americans they serve.
"Banks support fair, objective, and transparent enforcement of civil rights and fair lending laws. However, the CFPB's action has created significant uncertainty in the financial marketplace to the detriment of consumers and banks alike, and it raises profound substantive and procedural legal concerns," they wrote.
As the groups went on to say, revisions to the UDAAP exam manual were clearly taken without legislative authority, may be subject to legal challenges and must be immediately rescinded:
"Congress did not authorize or intend for the CFPB to 'fill gaps' between the clearly articulated boundaries of antidiscrimination statutes with its UDAAP authority. Such sweeping changes that alter the legal duties of so many are the proper province of Congress, not of independent regulatory agencies," they wrote.
To read the full white paper, go to this website.