WalletHub: 87M vehicle shoppers on the hunt this Labor Day weekend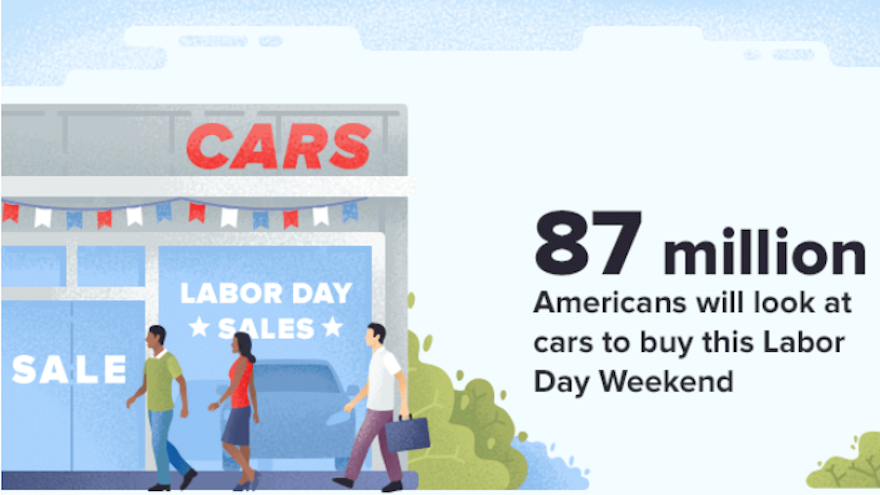 WASHINGTON, D.C. -
According to a nationally representative survey conducted by personal finance website WalletHub, 87 million Americans will look at vehicles to buy this Labor Day weekend.
And WalletHub's 2021 Labor Day Weekend Survey showed that the top two considerations potential buyers will evaluate are ones that probably shouldn't surprise dealerships or finance companies.
WalletHub said 25% of participants picked vehicle price as the most important factor, followed by monthly payment at 21%.
"Americans are very interested in buying cars this Labor Day weekend, as 23% more people will look at cars this year compared to 2019," WalletHub Jill Gonzalez analyst said. "This is great news for car manufacturers and sellers, because car prices are currently at an all-time high and these companies stand to make large profits. Interest in buying cars is also a good indicator of consumer confidence because it shows that a growing number of people feel financially stable enough to make big purchases."
Two other notable tidbits from WallHub's survey included:
— 91% of consumers are still more likely to buy a vehicle in-person rather than online
— 62% of consumers worry more about affording their monthly payment for their vehicle financing rather than the premium for car insurance