Westlake enters $400M facility & partners with NXCR for vehicle subscriptions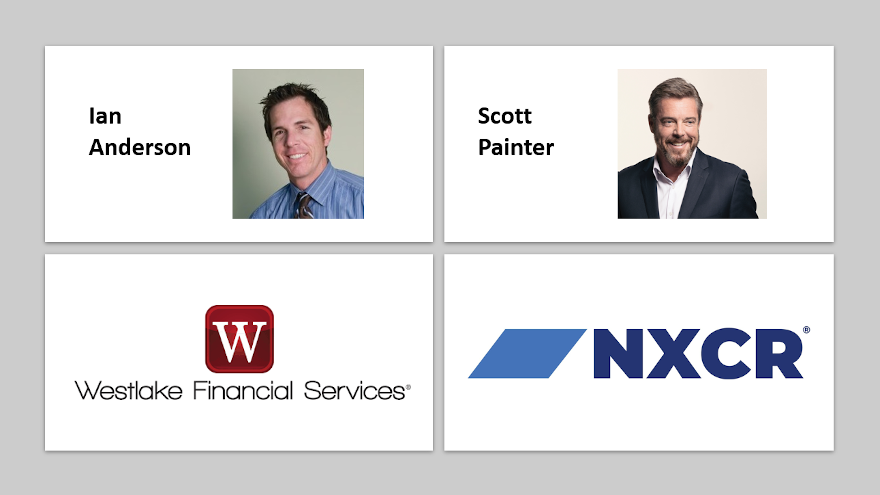 SANTA MONICA, Calif. -
Westlake Financial certainly appears to see immense value in the potential of subscriptions of used vehicles, saying that they might be at the development stage where leasing sat four decades ago.
In fact, the company pegged that possible value at $400 million.
Late Thursday, NextCar Holding Company (NXCR), a fintech and insurtech vehicle subscription platform, and Westlake announced that they have signed a letter of intent to secure a $400 million debt facility and to enter into a strategic partnership.
"Subscriptions represent an entirely new way to get flexible access to mobility," NXCR founder and chief executive Scott Painter said in a news release. "Having strategic partners like Westlake is one of the building blocks for scaling subscriptions in a profitable way."
NXCR explained the $400 million debt facility from Westlake will provide the platform with highly flexible and efficient capital to finance subscriptions.
The firm added the strategic partnership will also provide NXCR with loan and collections services through Westlake, as well as access to Westlake's dealer network to scale indirect subscription offerings.
For Westlake, the company said the partnership with NXCR will also introduce access to a new product line that enables a 100% digital transaction.
"Figuring out how to innovate around our financial products with a known entrepreneur like Scott is an exciting development," said Bret Hankey, president of Hankey Group and vice chairman of Westlake Financial.
"We see used-vehicle subscriptions similar to how leasing was seen when it was introduced 40 years ago, except the size of the opportunity is much bigger on the used-car side, and we believe technology and a digitally-driven consumer base will enable much faster adoption," Hankey continued.
This relationship with NXCR continues a string of new paths Westlake forged this year, including what was dubbed as a "pioneering platform" with Agora Data in the buy-here, pay-here industry as well as entering into the commercial-vehicle financing world.
"Partnering with NXCR is an exceptional product-market fit that puts Westlake on the frontline of financial services innovation," said Ian Anderson, group president at Westlake Financial.
"A flexible mobility option outside the traditional loan or lease that's affordable and not bound by terms is a highly attractive value proposition for consumers and forward-thinking dealers," Anderson went on to say.