While auto remains small part of complaint database, CFPB hunting for 'repeat offenders' within financial services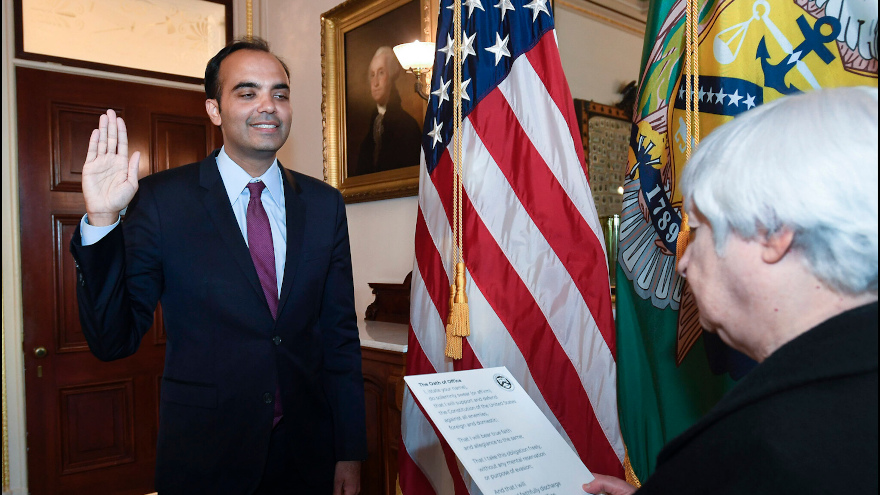 The Consumer Financial Protection Bureau database indicated that the agency received 527,243 consumer complaints during the 12-month span that closed on Feb. 28.
Of that amount, only 8,042 complaints — or 1.5% — fell into the categories that the CFPB classified as "vehicle loan or lease." The majority of the consumer complaints (335,161) during those 12 months fell within "credit reporting, credit repair services or other personal consumer reports."
The next highest category in the CFPB database for this timeframe was "debt collection" (70,696), following by "credit card or prepaid card" (32,614).
On Monday, CFPB director Rohit Chopra gave an online speech titled, "Reining in Repeat Offenders," that was the 2022 Distinguished Lecture on Regulation for the University of Pennsylvania Law School.
Chopra received his master's degree from this Ivy League school in Philadelphia and began his speech by saying, "Not only did I grow up nearby, I was also fortunate to attend business school here at Penn. Today, my classmates, students, and other alumni are now financiers, convicted felons and everything in between.
"While here — and I was hardly alone on this point — I viewed financial regulators as clueless and often corrupt lawyers and economists," he continued. "Government officials were often seen as auditioning for a future job in finance to exploit their inside knowledge to help dominant financial firms evade accountability for wrongdoing and extract special favors, even when they violate the law repeatedly."
Later in his speech, Chopra reiterated what the bureau is now trying to do, tying the objective back to the title of his remarks.
"Achieving general deterrence is an important goal for the CFPB. We need penalties where the expected financial benefits of an illegal scheme do not outweigh the expected costs. And we need an understanding that agency and court orders are not suggestions. Put plainly, regulators charged with overseeing large institutions have lost credibility when it comes to halting repeat offenders. While headline-driven penalties give the guise of deterrence, they do not work for dominant, powerful firms," Chopra said.
"In the end, we need to look at bright-line structural remedies, rather than press-driven approaches. As any gardener knows, to address a weed, you need to get at the root, rather than constantly monitoring what is simply seen on the surface," he went on to say.